Award-winning movie director, Leila Djansi, has through her lawyers, requested that actress Kafui Danku apologizes for her unfounded comments about her or meet her in court.
In the letter coming from the quarters of Obeng-Sakyi, Sogbodjor and Co, they indicated that Kafui Danku made some defaming publications on social media on July 21, 2020 aimed at the character of their client.
READ ALSO: Our Beef Is Not Over – Lil Win Says In New Video Over Fight With Funny Face On Live TV (Watch)
According to the lawyers, even though Kafui Danku took down her post and put up an apology which was accepted by their client, they are still not satisfied.
Their unsatisfactory stance, according to their letter, stems from the fact that Kafui Danku took down the apology shortly after it was made.
SEE LETTER BELOW: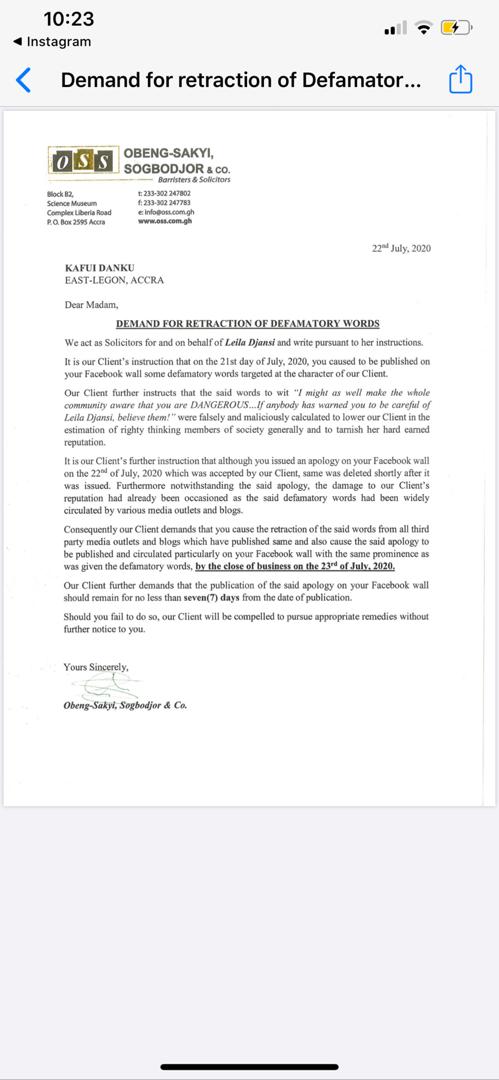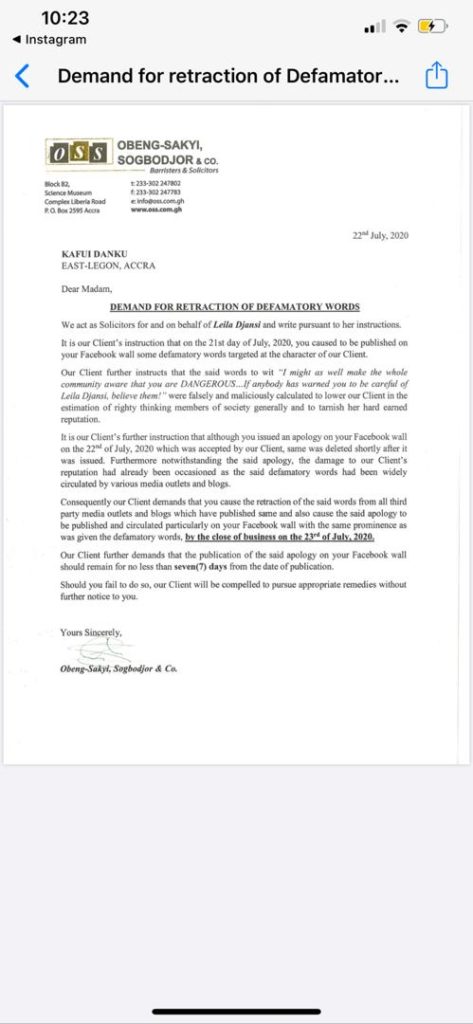 Adding to the letter, lawyers of the director added that Kafui's post on Facebook had been widely circulated in mainstream media and on blogs.
They therefore are asking Kafui to have all the posts taken down from the media outlets and also make her apology post again and keep it on her Facebook Wall for no less than seven days.
READ ALSO: My Grandmother Wants Me To Get Pregnant Just Because She Heard Nicki Minaj is Pregnant – Eno Barony Drops Phone Conversation With Granny (Listen)
Lawyers of Leila have given Kafui Danku up until the end of today, July 23, 2020 to comply with their demands.