Cecilia Marfo Has No Spirit, She Is Empty – Counsellor Lutterodt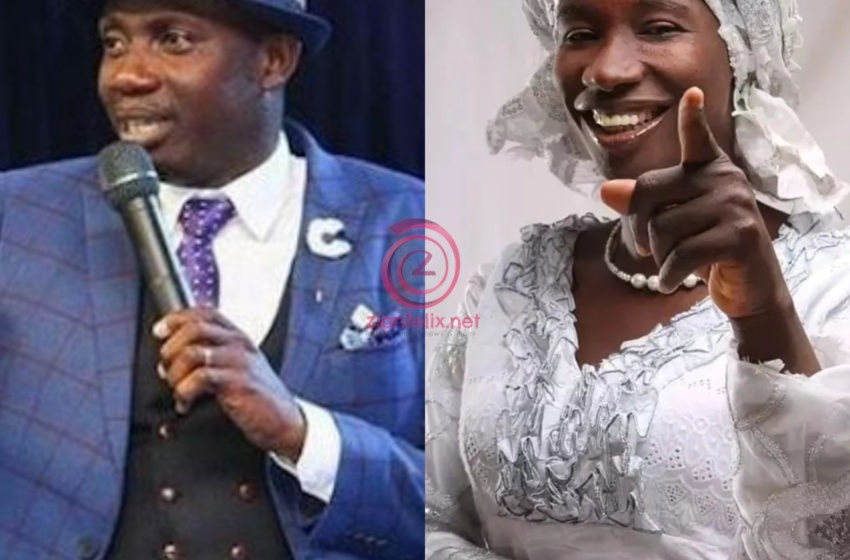 Controversial Ghanaian marriage counsellor Cyril George Castensen Lutterodt popular called Counsellor Lutterodt has descended heavily on gospel musician now turned prophetess Cecilia Marfo for embarrassing gospel musician Joyce Blessing on stage.
While ministering at a program organised by the Unity Group of Companies, Joyce Blessing received the shock of her life when Cecilia Marfo moved swiftly in a choreographed manner to snatch the microphone from her hands while speaking tongues. Cecilia Marfo then told her to go back to her husband.
READ ALSO: https://www.zionfelix.net/embarrassing-moment-accra-fms-nana-romeo-attacks-sacks-kidi-from-his-studio-here-is-why-video/
Reacting to the incident, Counsellor Lutterodt has blasted Cecilia Marfo for her irresponsible behaviour accusing her of falsely claiming she was possessed by the Holy spirit. Lutterodt said the prophetess has no spirit in her.
Counsellor Lutterodt further claimed that he can challenge the prophetess in any spiritual realm. He said the tongues that Cecilia Marfo was speaking wasn't real but a waste of airtime.
READ ALSO: https://www.zionfelix.net/funny-face-threatens-to-beat-counsellor-lutterodt/
Explaining further, Counsellor Lutterodt disclosed that Cecilia Marfo is having a mental disorder which made her behave as if she was possessed by the holy spirit. He said her disorder resulted from stress and depression.