Pamela Odama Was A Prostitute; I Had A One Night Stand With Her – Nana Tornado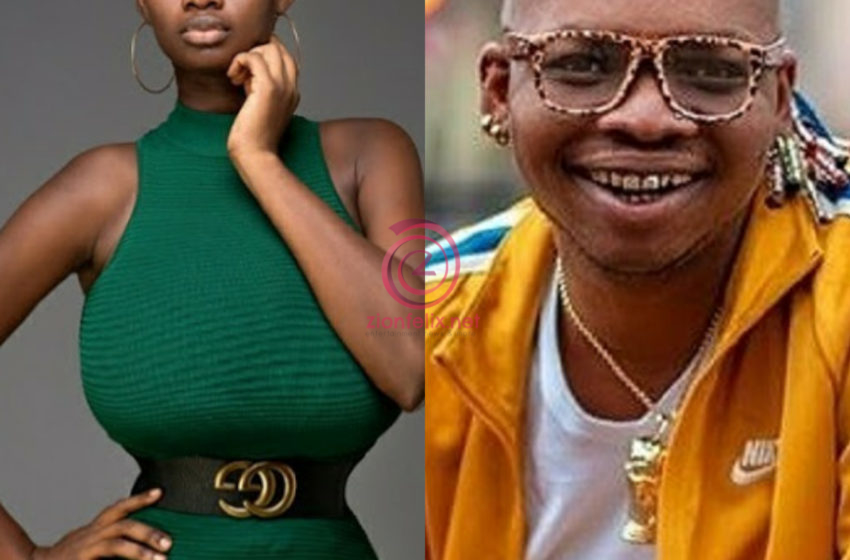 Ghanaian entertainer, Nana Tornado has exposed Pamela Odame on one of her secrets that many people do not know.
During a discussion with Nayas sighted by Zionfelix.net, Tornado revealed Pamela was a prostitute.
He alleged that she used to ply her prostitution trade on the streets of Osu.
READ ALSO: I Have Always Had A Crush On Adjetey Anang – Vicky Zugah Reveals
The outspoken actor claimed he had a one night stand with Pamela Odame when they first met.
Nana Tornado further revealed how the big-breasted actress lied to him. According to him, Pamela lied she was a Kenyan.
Tornado said he completely fell for her lies due to how she dressed like a Kenyan.
After they enjoyed themselves at a night club, he came across stories published about Pamela on the internet.
READ ALSO: I Didn't Feel The Effect Of COVID-19 That Much – KillBeatz
Nana Tornado averred he was shocked when he saw Pamela Odame speaking Twi on a television station.
He indicated that he was monitoring her and if not her lies, they would have ended up getting married.
Watch the video below.