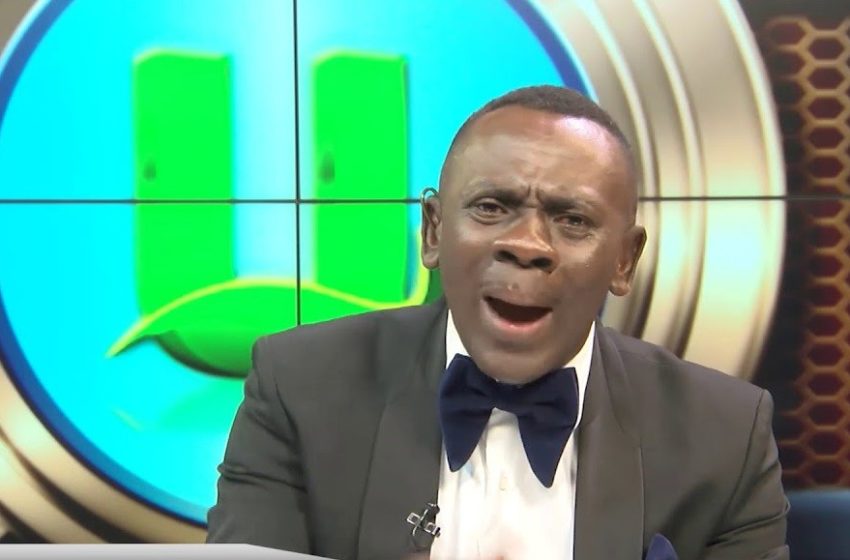 Akrobeto Opens Up On How He Managed His Erection On A Movie Set (Watch Video)
Popular Ghanaian local actor, Akwasi Boadi, otherwise known as Akrobeto, has opened on who he managed to hide his erection when it happened on a movie set.
He revealed on UTV's 'The Real News' program that he got erected after he acted a romantic scene with some ladies.
"When I first entered the movie industry, it was Miracle Films who cast me and due to the luxury at his expense, he asked me to be in a swimming pool with some ladies," Akrobeto revealed.
READ ALSO: Prophet Badu Kobi Threatens To Sue Nana Tornado (See Photos)
He added: "Seeing the ladies in their bikini, in fact, I got worried. I got stranded in the pool after the Director said cut because I had erected and it would have been a disgrace for me if I had left the water immediately. I deliberately bathed in the water till I lost erection."
After gaining much experience in acting, Akrobeto indicated that he now knows how to control himself.
"It's true that we are acting but we are human. As a man, when you get caught up in something like that you can't control but when you do it regularly you get used to it. Now I no longer get an erection when acting even when I'm naked on a movie set," he stated.
READ ALSO: Bizell Features Jugg Prince And Fuad Da Rich On New Song 'Akwaaba' – Watch Visuals
His comment comes after Salinko revealed some few days ago that he also got erected after he acted a romantic scene with Vivian Jill Lawrence.
Watch the video below.