TV3 journalist and newscaster, Martin Asiedu Dartey, is no longer a bachelor as he got hitched to his beautiful fiancée, Selikem Bedzo over the weekend in a blissful event.
Dartey and Selikem got married in a very simple wedding ceremony on Saturday, 11 July 2020.
READ ALSO: Meet The Beautiful Young Sister Of Joyce Blessing Who Looks So Much Like The Gospel Singer (Video)
According to reports, the ceremony took place in Adenta at a church called Liberty House Chapel International.
In observance of social distancing rules, only a few family and friends were invited to attend the wedding.
SEE PHOTOS BELOW: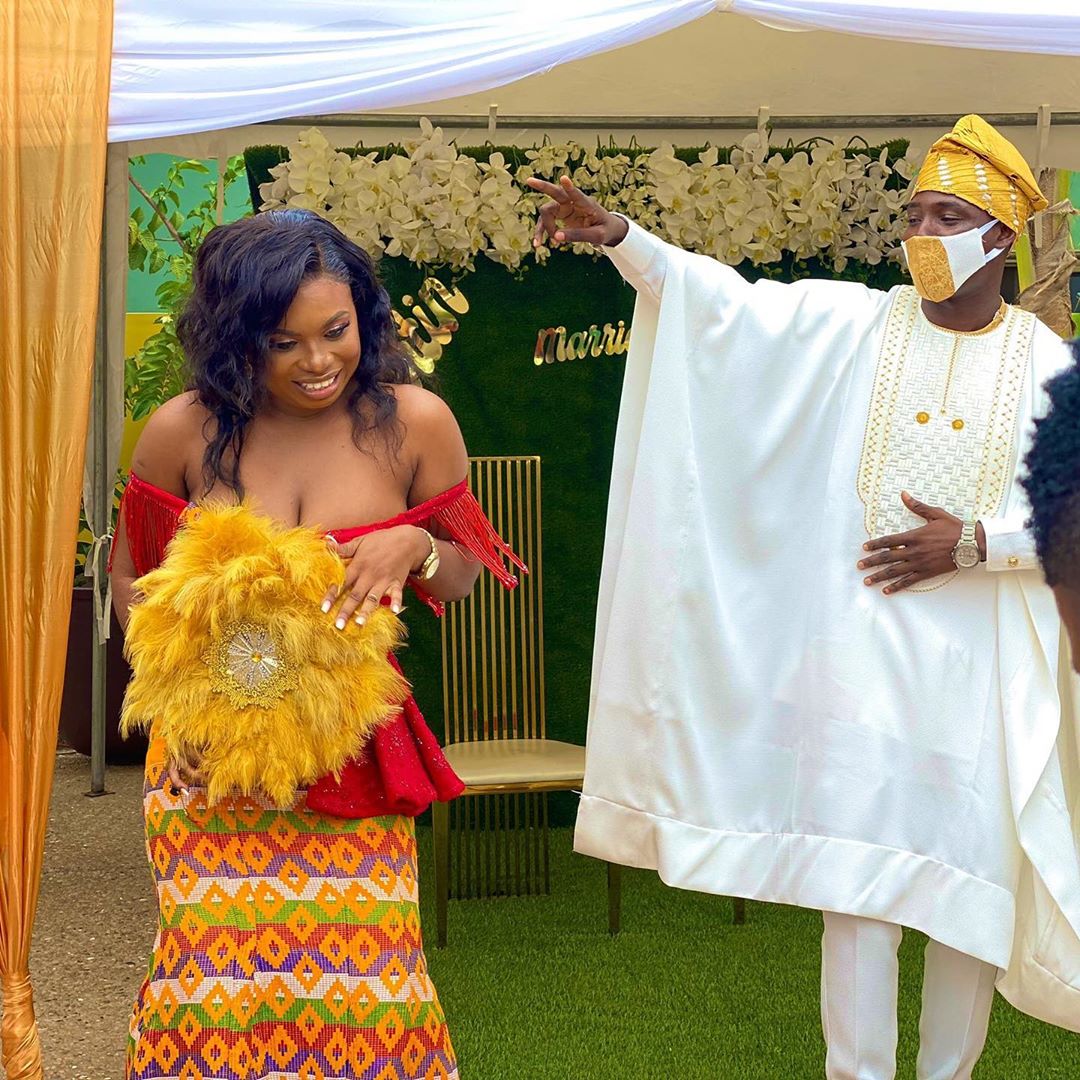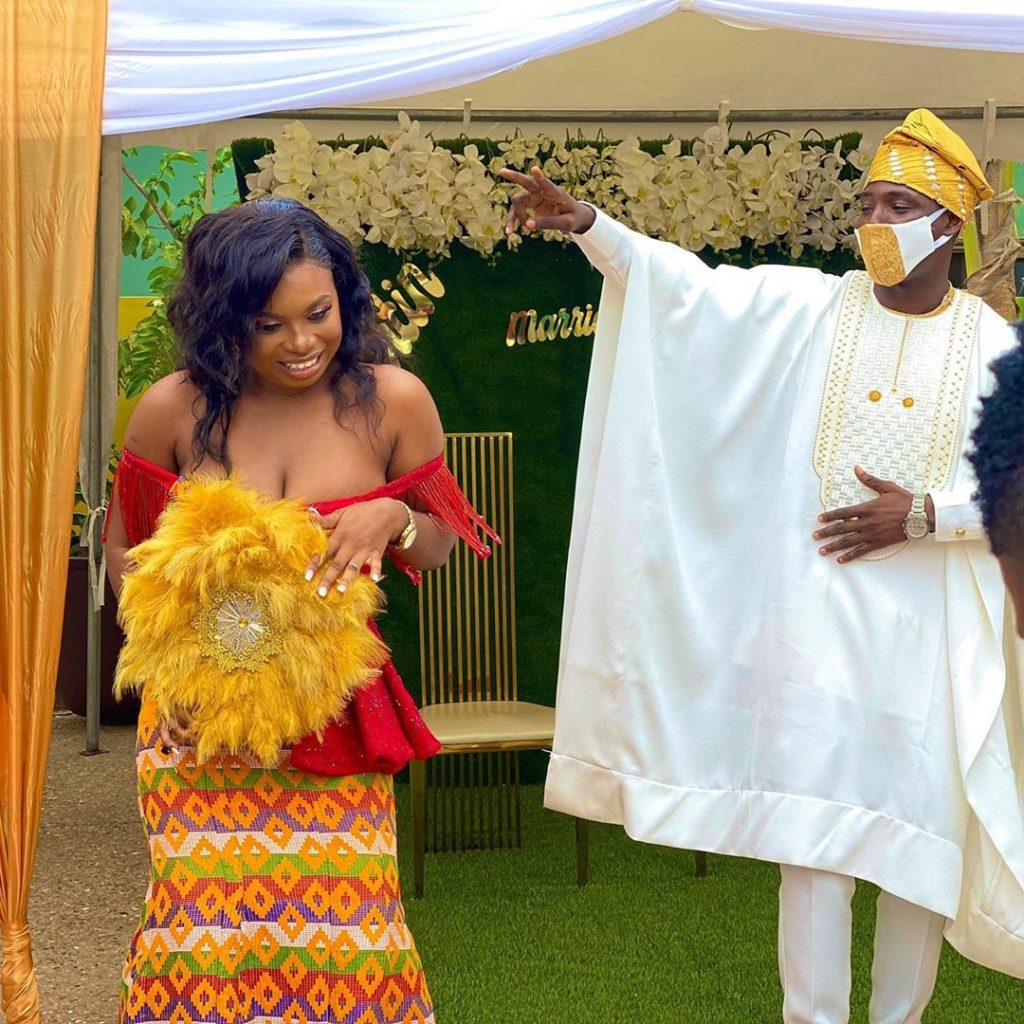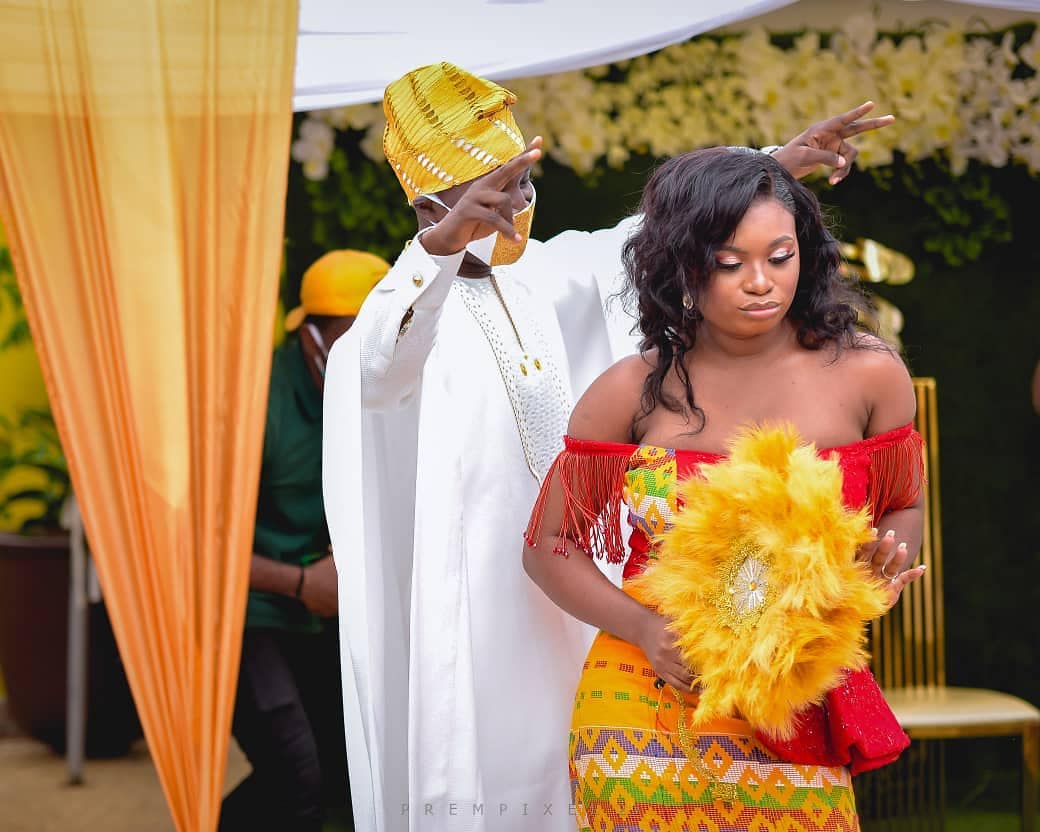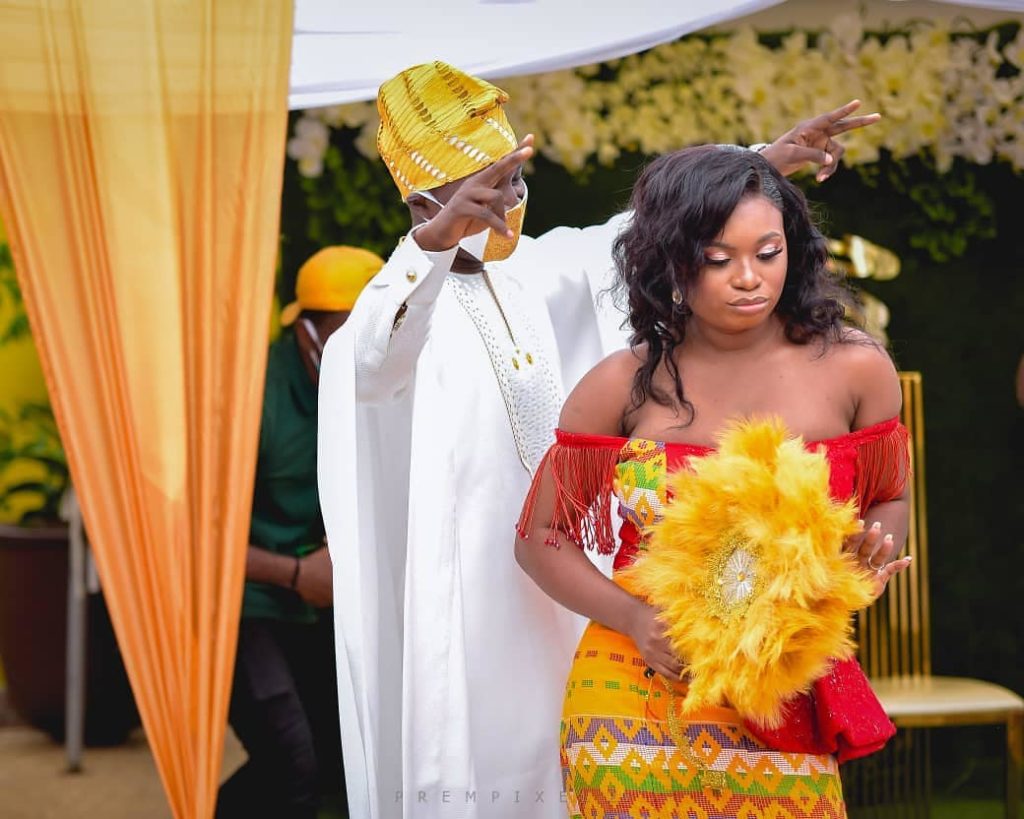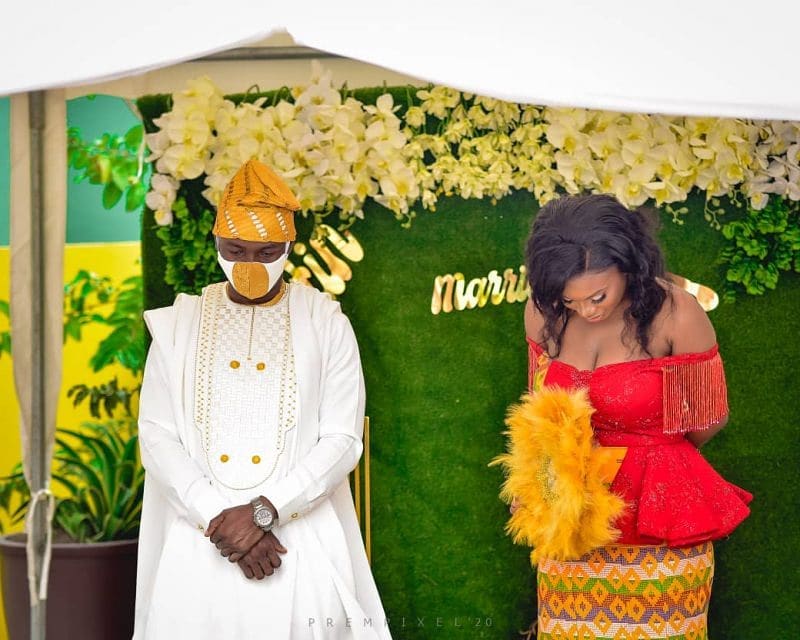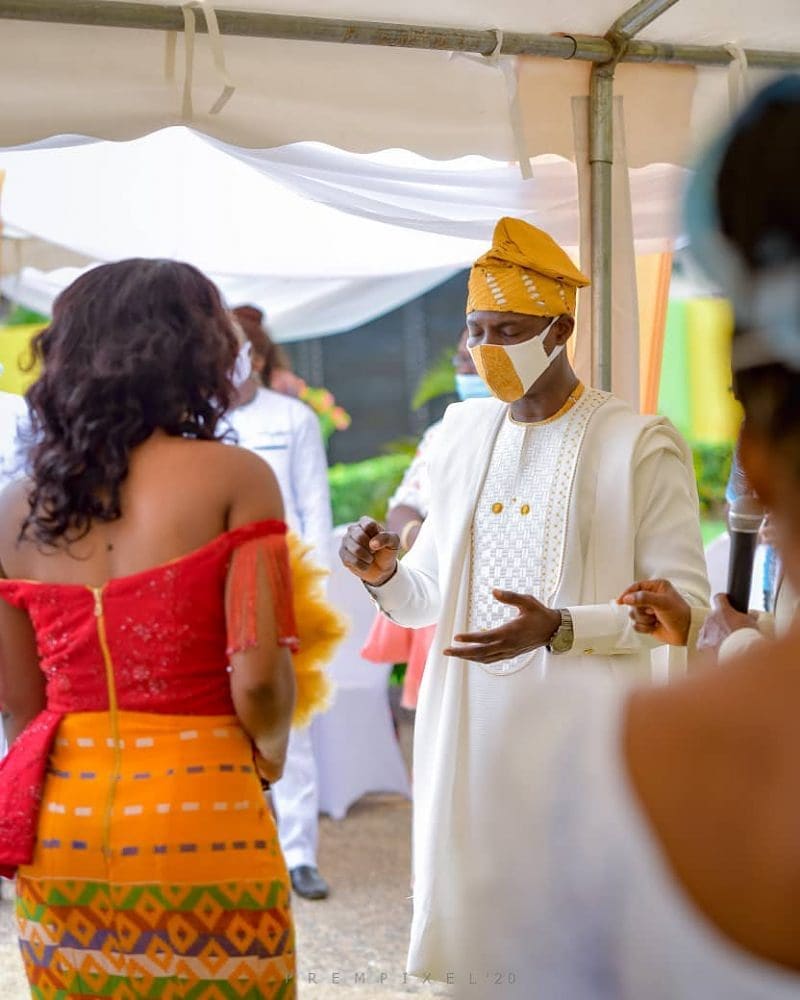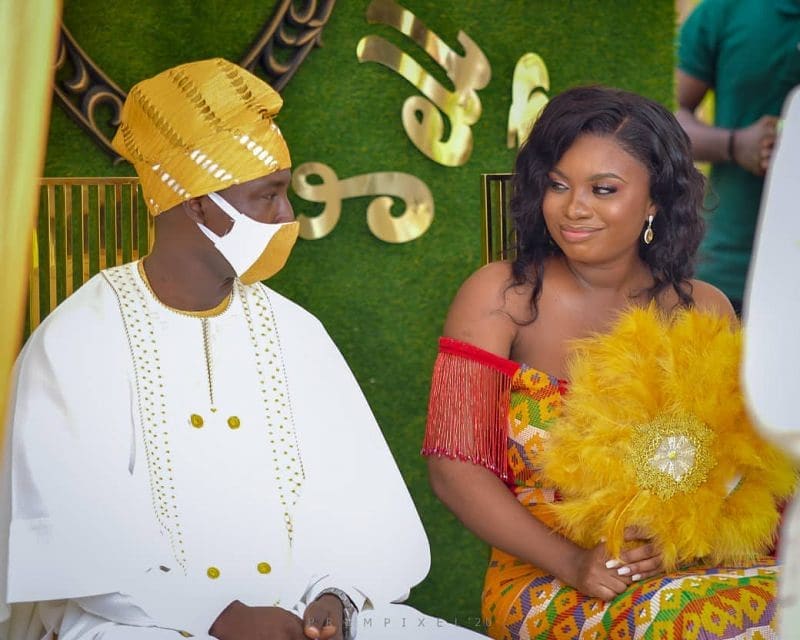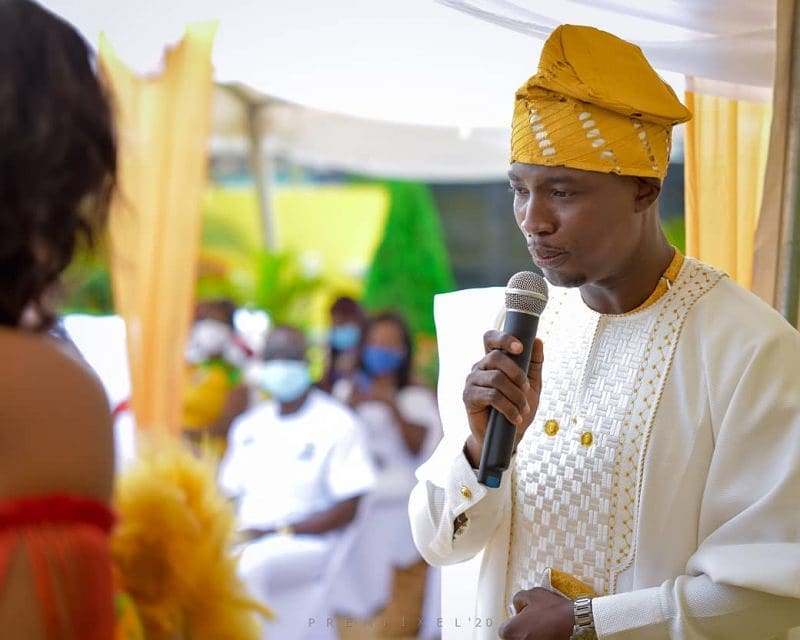 Photos from the ceremony have popped up showing Dartey and Selikem dressed in beautiful outfits for their special occasion.
While the bride wore a colourful kente slit and red top, the groom went for a white three-piece boubou (agbada) with gold-coloured embroidery and a hat to match.
READ ALSO: Record Transfer: Angel FM signs 10-year-old Sports Progidy To Present Sports News (Photos)
Dartey, the presenter of TV3's News at 10, is a broadcast journalist with about 12 years of experience. Before joining TV3, Martin worked at Citi 97.3 FM for five years.
Dartey's wedding comes just a few weeks after another broadcast journalist, Peace FM and UTV sports presenter, Romeo Oduro tied the knot in graceful a white wedding ceremony.