It is no secret that most African women, including the women from my motherland Ghana, are endowed at the back naturally and as a result, they mostly do not need any form of enhancement at that part of their body before it looks 'attractive'.
However, in the last few years, it has become the new 'culture' to see women who literally did not have that endowment at the back naturally to go either under the knife or take some pills manufactured just to get that curvaceous body and flaunt on social media.
READ ALSO: Ball J Finally Breaks Silence On The Relationship He Had With Nadia Buari – Watch
If I am not mistaken, this craze took a more interesting turn in Ghana after socialite Moesha Buduong became popular in the entertainment industry space back in 2017 because of her big butts and because of her craft.
Even though most of her 'colleagues' in the space were rumored to have hated her and tagged her a bimbo, whose seeming fame will die shortly because she has no talent, it turns out many of them have walked the path she walked in the end without any shame.
READ ALSO: Our Beef Is Not Over – Lil Win Says In New Video Over Fight With Funny Face On Live TV (Watch)
In the last few months, there have been varied reports that have alleged that people like Salma Mumin and Sandra Ankobiah have also gone under the knife just to acquire butts similar to that of Moesha.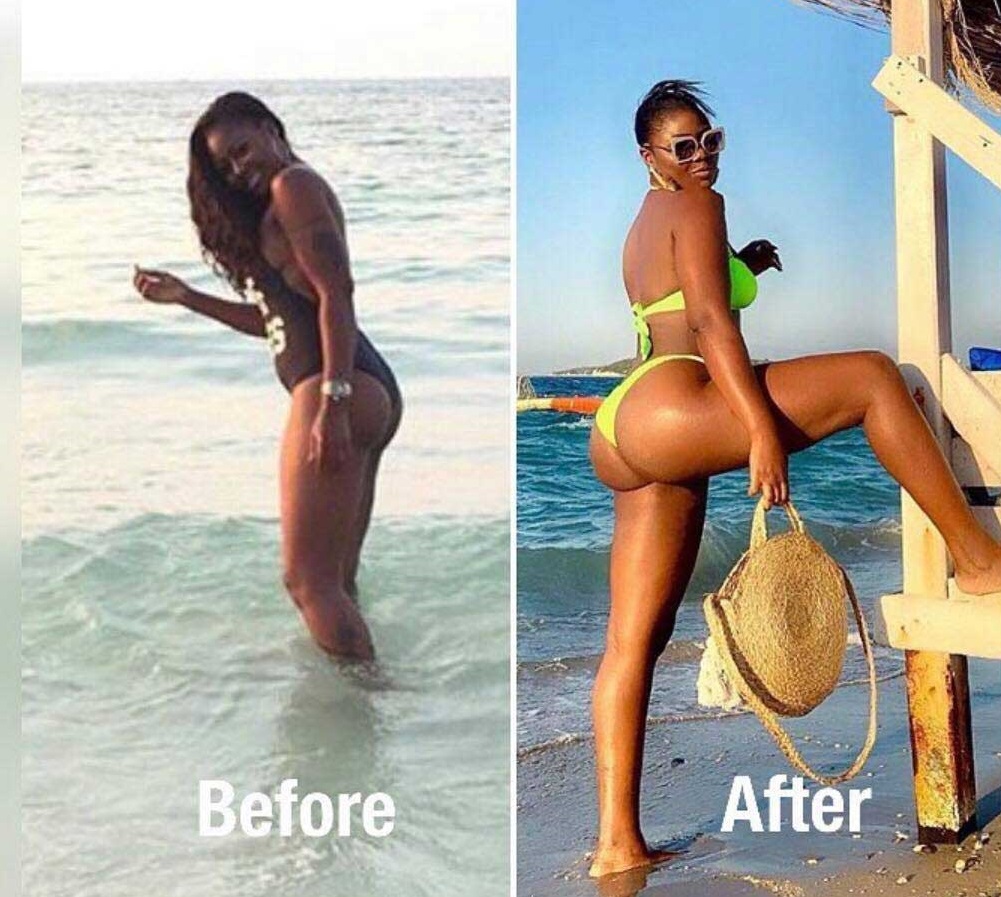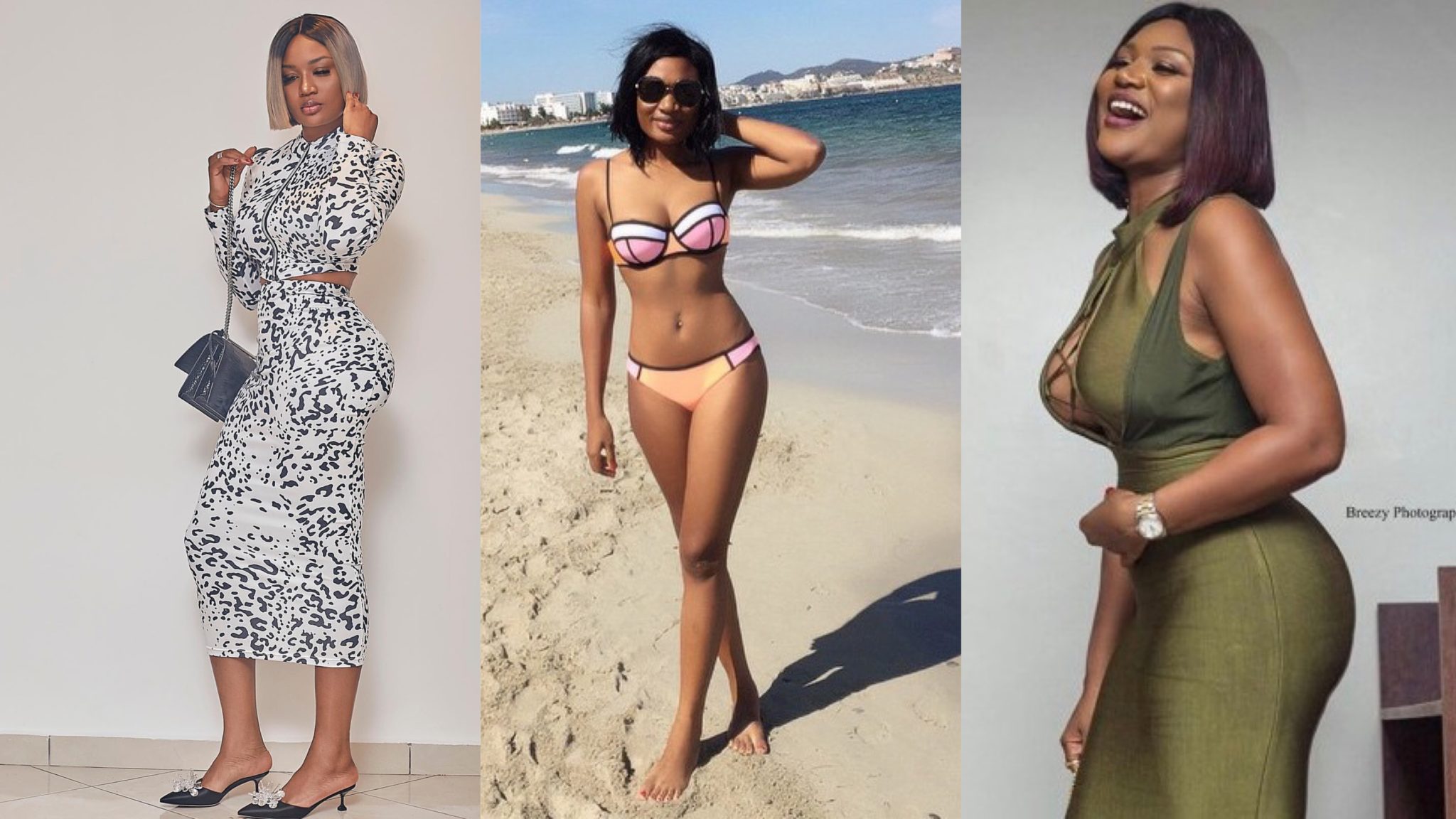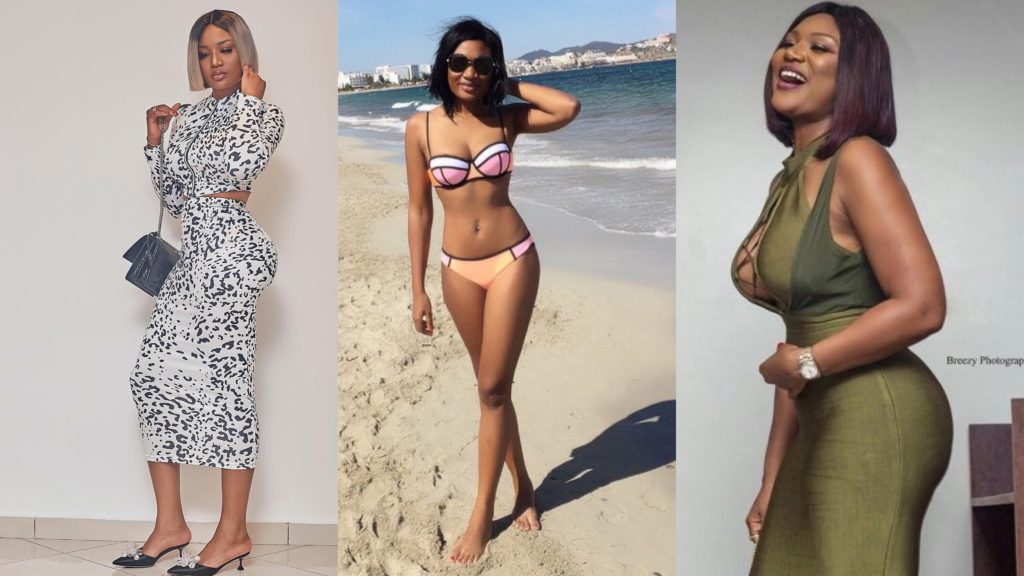 Well, the craze is becoming popular now with each passing day and this time, it has become relatively cheaper – something that is scary.
A day will not go by without one coming across a post on social media that has one individual or a known celebrity selling some oil, cream or pill which supposedly helps young ladies who desire to get tundra bums to get their prayer answered in a few days.
In all of this, the one question I have asked myself is, who caused it and how we finally got here?
READ ALSO: I'll Not Respond To Any Negativity Again – Funny Face Vows
Well, I can't say I have settled on a very conclusive answer yet, however, my first wild guess will be that most of these ladies who are vigorously chasing such artificial butts do so just to attract men.
It is no secret that most Ghanaian men will not pass the chance of turning their heads to look at a lady who has huge butts just to admire it when they go past them in public or scroll their phone back to a post on social media which has a lady with big butts just to have a second look at what they might have missed earlier.
In December 2019 for example, videos of grown Ghanaian men leaving all the were doing just to capture one Jaye Love's butts because they were very huge went viral on social media – this is indeed a testament of the fact.
READ ALSO: It's Totally Wrong For McBrown To Open Social Media Account And Sign Ambassadorial Deal For Her One-Year-Old Child – Popular Radio Presenter
My second bet will be that most of the ladies try so hard to have such big backsides just for the clout.
Moesha Buduong, the one person who has become more or less the standard for most of these ladies has stated countless times that her need to go under the knife was because she wanted to boost her confidence and in the process increase the zeros of the money in her bank account – and she has indeed done so in the end with any qualms.
Another person who can be referred to as a case study, Nana Frema (a Ghanaian musician/actress) has also in many of her interviews disclosed that she decided to go see Dr. Obengfo for body enhancement because she was not comfortable with her earlier body physique.
READ ALSO: Bibi Bright And Husband Finally Open Up About Cheating And Divorce Rumors – This Is What They Said (Watch Video)
While I do not begrudge any of the ladies who have used any of these ways to acquire their desire bodies, I equally find either of the reasons stated above quite ludicrous.
Anyway, I believe that it is high time the FDA and other state agencies take a critical look at these supposed butt enhancement creams, pills and oils on the market and check if they have any side effects on these ladies who are ignorantly buying them.
I will end by stating that I am a strong lover of small butts, however, there was no malice intended with this piece.