This was a sad moment!
The wife of the late Ghanaian footballer, Christian Atsu, could not read a tribute at his funeral.
Marie-Claire Rupio broke down in tears when she attempted to read a tribute penned for her deceased husband.
Someone took over to read the tribute for her.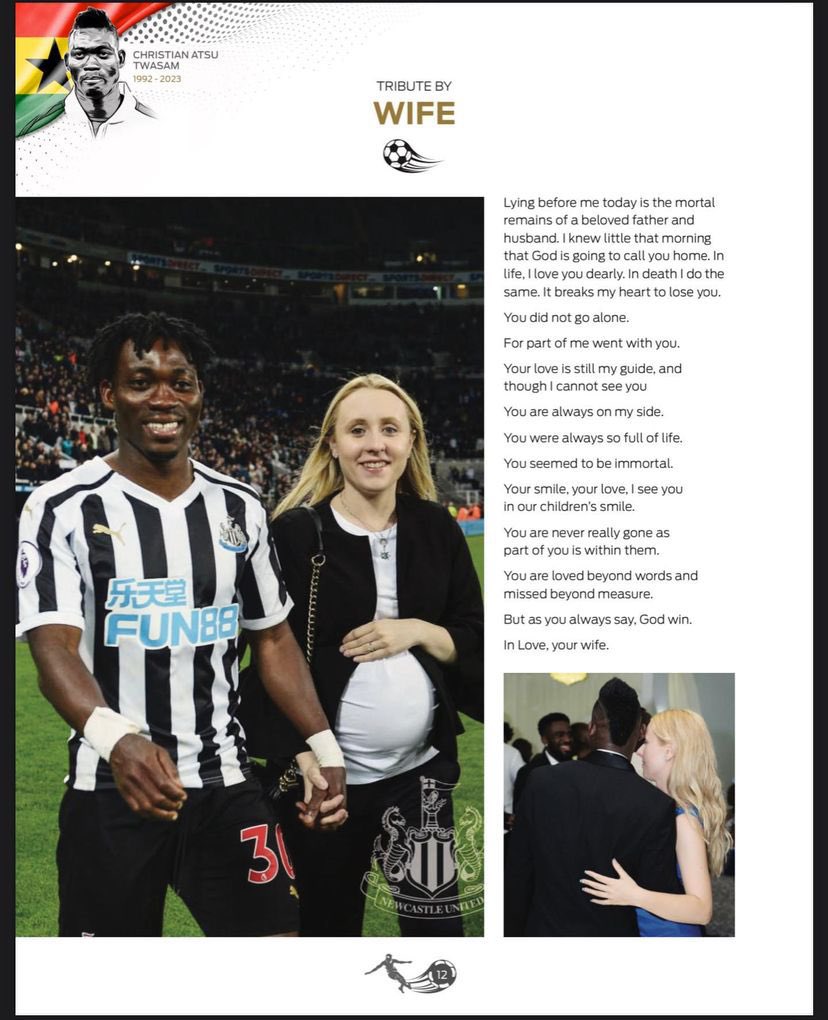 A video of the sad moment has surfaced online.
READ ALSO: VIDEO: Ghanaians descend on ADOM TV presenter for asking Christian Atsu's son "How Does It Feels"
Christian Atsu's funeral took place at the forecourt of the State House in Accra on Friday, March 17, 2023.
Many public figures were in attendance.
Atsu met his untimely death in Turkey following an earthquake.
The Ghanaian player and Marie-Claire had three children.
Watch the sad video below.