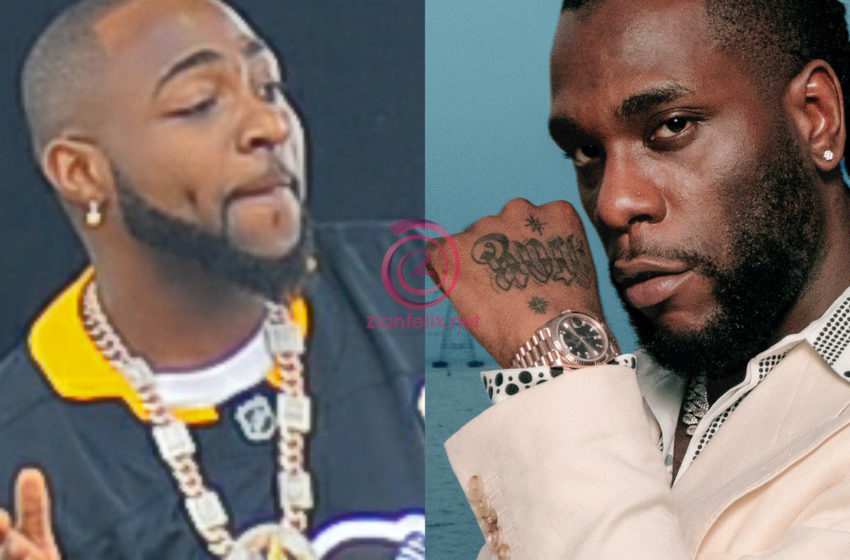 Davido And Burna Boy's Physical Fight In Ghana Was Very Dangerous – Eyewitness Reveals (Listen To Details)
Nigerian musicians, Davido and Burna Boy have engaged in a physical fight in Ghana.
A Ghanaian blogger, Ghhyper, who witnessed the incident told ZionFelix in a phone interview on 'Me Car Mu FM' that the fight happened at Twist Night Club in Accra.
READ ALSO: Angel FM's Captain Smart's House Attacked And Robbed By Armed Robbers In The Wake Of His 'Fight' Against Politicians
He narrated that Burna Boy walked to Davido's table with a "wicked" face when he got to the club.
According to him, he prompted the people around him that something may happen looking at Burna Boy's demeanour and the beef between him and Davido.
Not long after his statement, Ghhyper said Davido went straight to Burna Boy after he signalled his bouncers to wait.
After he got to where Burna Boy was standing, he stated that they began exchanging words.
READ ALSO: Quamina MP Pays Tribute To His Late Dad With A Touching Song (Watch Video)
Following that, the eyewitness averred they were surrounded by their team members.
Ghhyper revealed the fight between Davido and Burna Boy was very intense and most of the people there run for their lives.
He added that the bouncers at the club acted swiftly and escorted Burna Boy and his team from the venue and made sure the safety of Davido was also guaranteed.
Listen to Ghhyper's account to ZionFelix below.