Efia Odo Shames Critics As She Dressed Up To Make A Bold Statement To #FixYourself Campaigners (Video)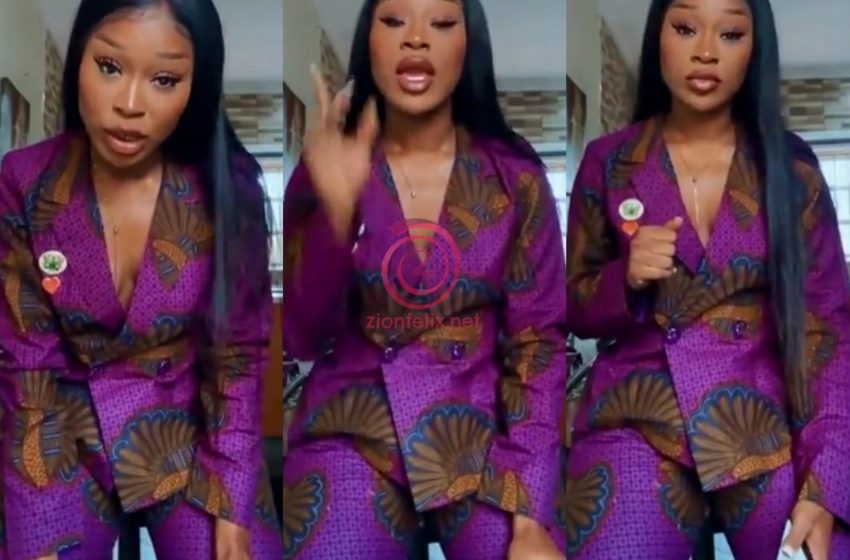 Ghanaian celebrity Efia Odo has put her critics to shame as she dressed up this morning to make a bold statement to her critics.
The video vixen has been under fire for being part of the leaders of the #FixTheCountry campaign. Her critics have been asking her to fix her dressing first before she calls on government to #FixTheCountry.
READ ALSO: Nana Aba Anamoah Has Brought Shame On Her Family, Son and Herself – Popular Radio Presenter Pushes Her To Apologize
Well, in an Instagram live session this morning, Efia Odo responded to her critics.
Dressed in an African print suit covering her entire body which isn't a usual thing, she lashed out at critics of the #FixTheCountry movement and #FixYourselves campaigners.
READ ALSO:I Want To Kiss Stephanie Benson – Radio Presenter Makes Bold Statement
The media personality said all those against their campaign are mentally unstable.
To Efia, she doesn't see why people should be against a movement that seeks to stop school under trees, provide good drinking water and a better standard of living.
Watch the video below: