Ghanaian socialite and mental health advocate Abena Korkor found herself entangled in a social media firestorm on Thursday, November 9, 2023, following the leak of an explicit video featuring her.
The incident sparked intense discussions across various online platforms.
READ ALSO: Asem Aba! Abena Korkor's Complete P0r.no Video Le@ked Online By Bitter Ex-lover?
The leaked video, whose source remains unidentified, unleashed a wave of astonishment among viewers who were taken aback by its explicit content.
While Abena Korkor has a history of sharing provocative content on social media as part of her attention-grabbing antics, this particular video seems to have caught her off guard.
Upon careful scrutiny, it becomes evident that the former Media General employee might have recorded the video for a specific audience, and its unintended release has added an unexpected twist to her online persona.
In the early hours of Friday, November 10, 2023, Abena Korkor took to her Instagram page to address the situation with a post that conveyed some form of defiance.
"Haters gonna hate, but the video was for their husbands and fathers. You forget I am a forensic scientist. Whoever leaked it, get ready with your legal team," she captioned the video she shared.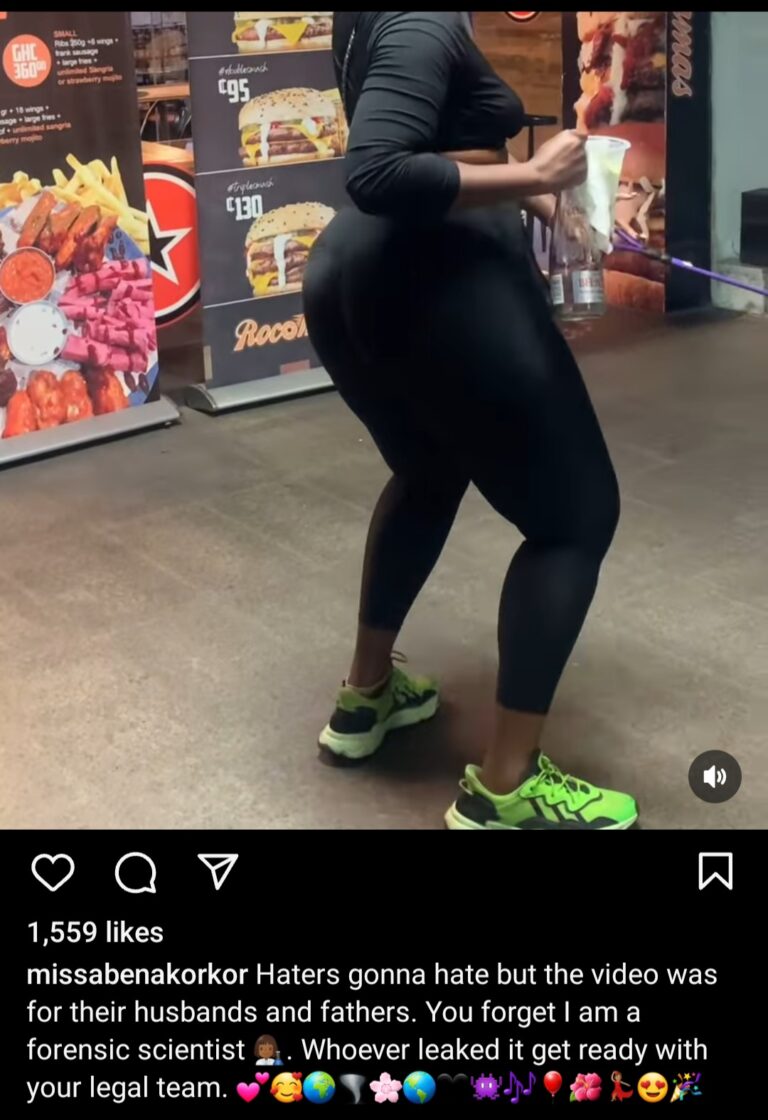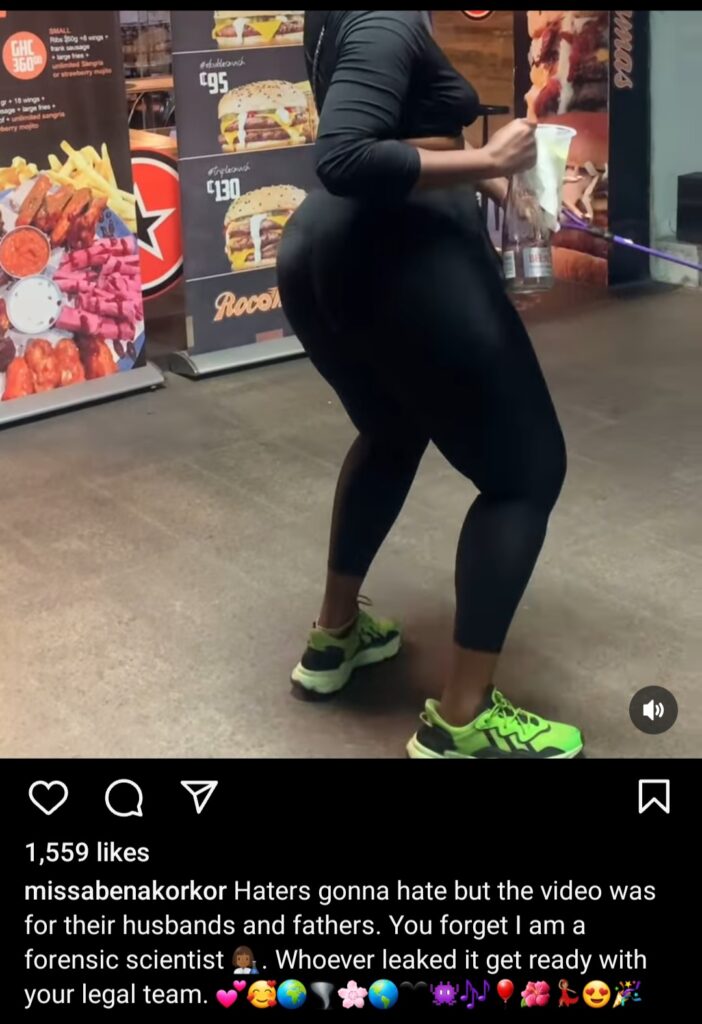 This stern warning hints at Abena Korkor's determination to take legal action against the person responsible for the leak. Her reference to being a forensic scientist adds an interesting layer, suggesting that she is ready to employ her professional expertise to address the situation.
In her initial reaction to the video leak, she expressed her disbelief and frustration, congratulating the leaker sarcastically: "Congratulations to you for leaking my video. I will always choose self-pleasure than to engage dumb niggas."
While policy restrictions prevent our platform from sharing the explicit video, it has circulated widely on various media platforms, especially Telegram. Individuals familiar with the platform can easily access the controversial content.