Ace TV presenter and news presenter, Serwaa Amihere has exclusively revealed that she's married for the first time.
According to Serwaa Amihere, she is married. The award-winning Gh One TV presenter disclosed this during a reply to a fan.
READ ALSO: VIDEO: I used to smoke 15 rolls of weed for s3x – Ali of Date Eush fame confesses
Serwaa made this unexpected disclosure on her Snapchat account during a question-and-answer engagement on Snapchat.
While responding to a fan's comment about her bride price in the snapchat post, Serwaa Amihere said she has already tied the knot. "Serwaa, how much is the bride price again?" the fan asked and responded; "I'm married though."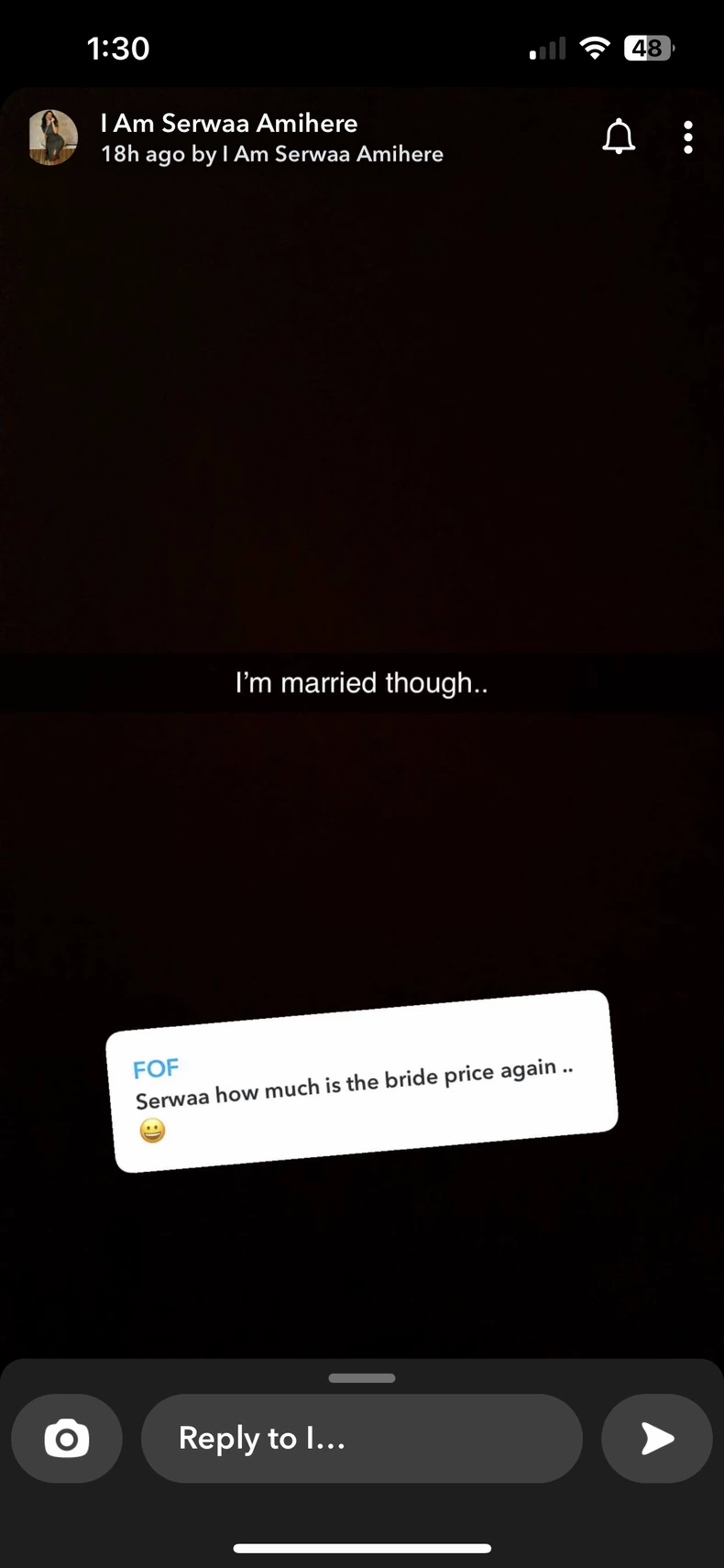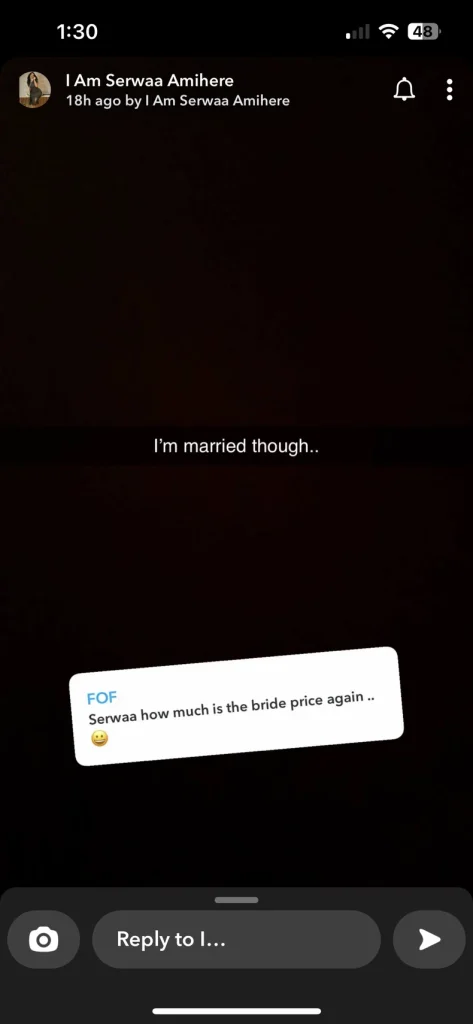 The identity of Serwaa Amihere's 'husband' is yet to be known since she has kept their love affair from the public domain.
READ ALSO: VIDEO: I started smoking weed in SHS – Ali of Date Rush fame confesses