"It Is A Dream Come True" – Sinami Says As He Inks A 5 Year Deal with WINNING RECORDS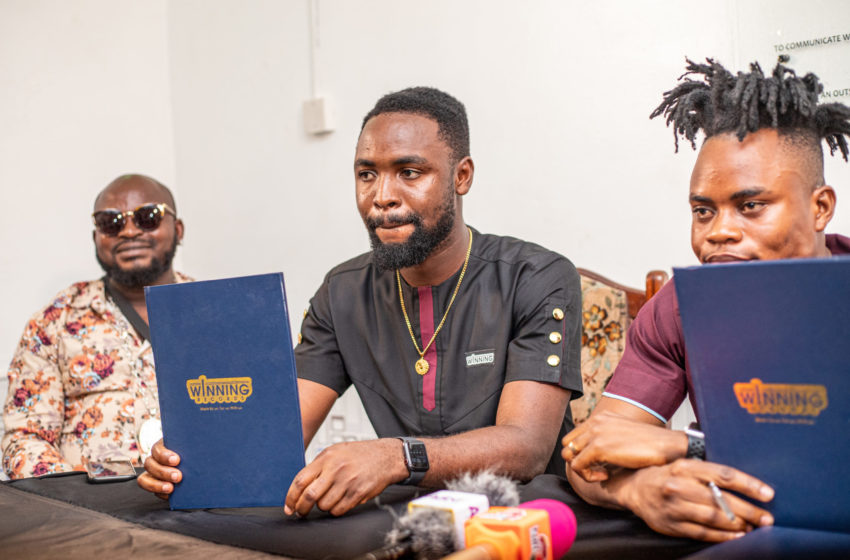 Sinami born Michael Manu Gyabaa is an Afrobeat, Hiplife and Hip-Hop artiste. He is from Somanya in the Eastern Region.
On Friday 23rd October, 2020 he signed a 5-year record deal with WINNING RECORDS and said, signing this deal is a dream come true for him.
READ ALSO: Sidney Drops New Version Of Papa No Song To Campaign Against Mahama – Listen
The artiste made this claim during the signing ceremony which took place at the Winning Records premises at Awoshie.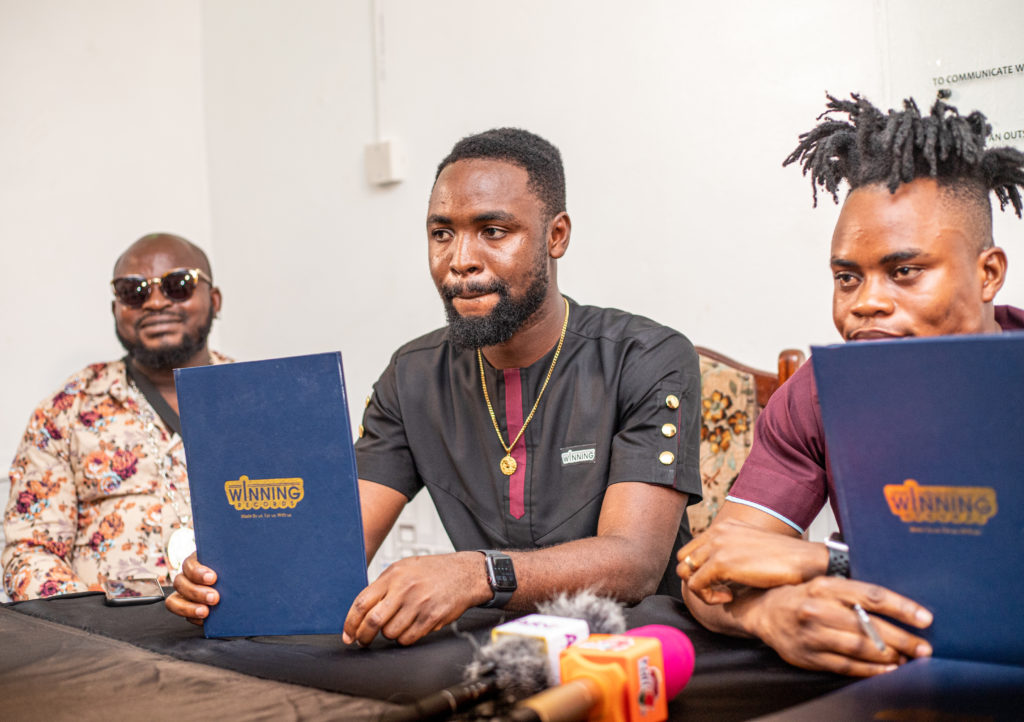 According to him getting signed to a label at this stage of his career is a dream come true because, it lifts certain responsibilities off his shoulders which can enable him focus more on the creative side of his career.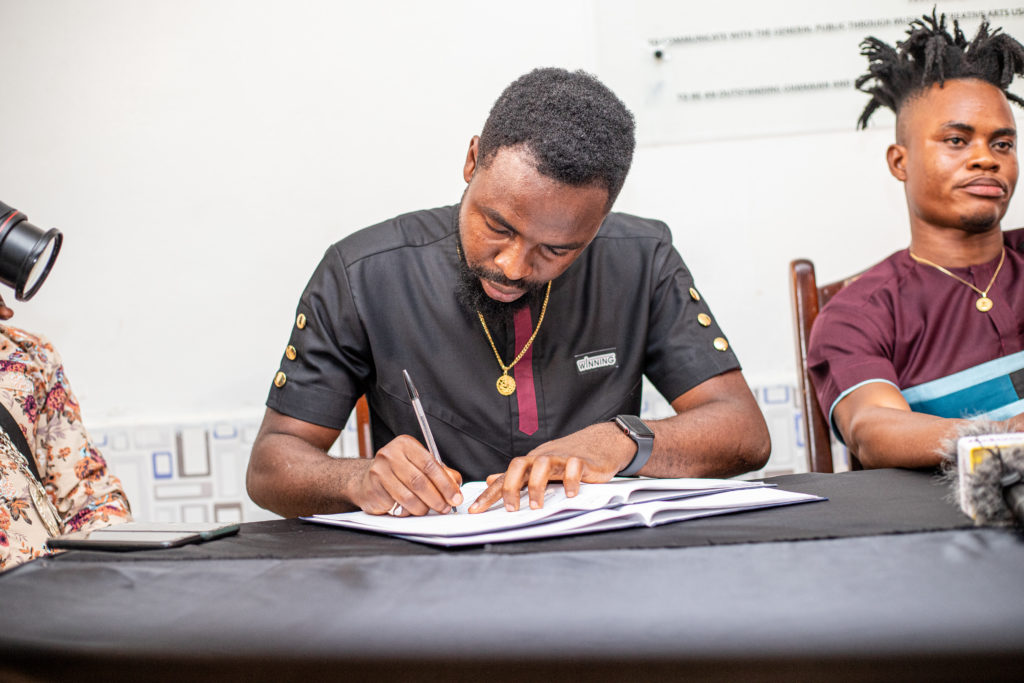 "It is every upcoming acts dream to be signed to a label and I count myself privileged to have the dream of most people come true with me.
"I am ready to work with Winning Record maybe till death do us apart." Getting signed relieves me of certain administrative roles which will allow me focus greatly on the creative side of the job."
READ ALSO: I've Never Featured A Female Gospel Musician Because Of The Charges – Patience Nyarko
The artiste signed a 5-year contract with Winning Records which will see the artiste with the label till 2025.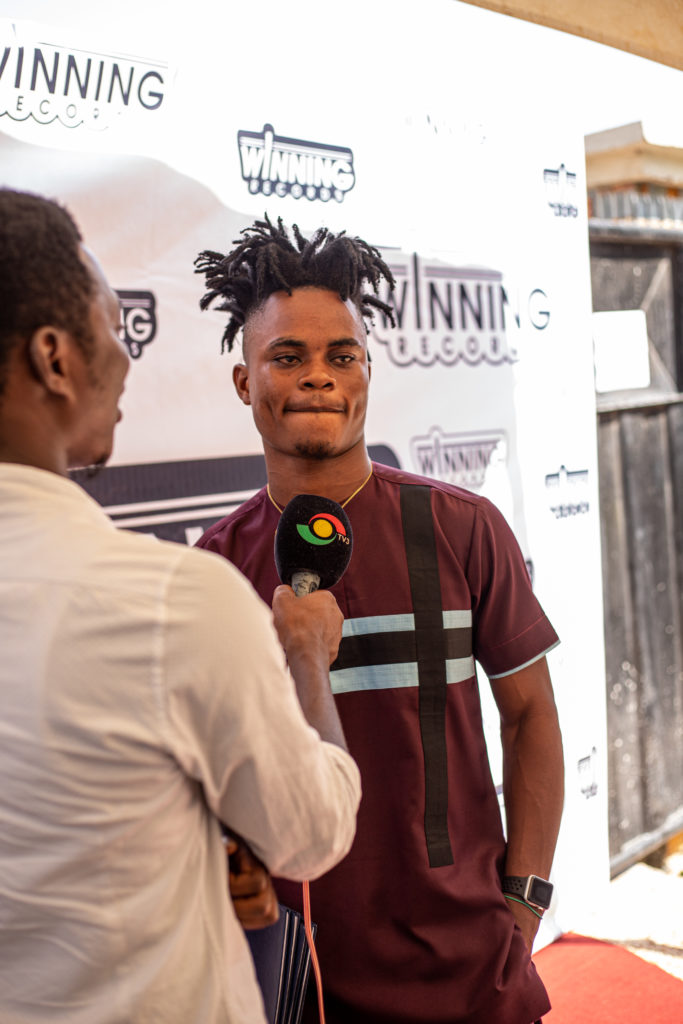 Sinami has a number of projects to his name, these projects include Kpetekple, Somanya, Stay Safe. His latest single, "This Year" is currently enjoying massive playtime on Television, Radio, Social Media and on all Digital download platforms.