Joe Mettle And His Wife, Selasie Look Stunning In Their Traditional Marriage Dresses (Photo + Video Inside)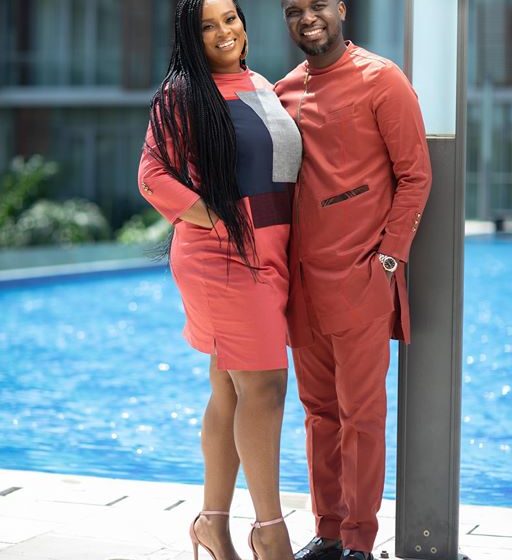 Celebrated Ghanaian gospel minister, Joe Mettle has officially said bye-bye to singlehood.
The 'Owanwani' singer and his fiancée-Salomey Selasie Dzisa tied the knot traditionally in a beautiful ceremony today, August 13, 2020.
Zionfelix.net has obtained a video and photo of the couple looking gorgeous.
READ ALSO: Video Of Joe Mettle's Wife Dancing At Their Traditional Marriage Pops Up
Joe Mettle was seen in caftan while Selasie donned a Kente fabric.
The couple were facing each other in this stunning photo which was obviously shot before their traditional marriage ceremony.
In the video, Joe and Salasie were sitting together at the ceremony when a preacher was given a sermon.
READ ALSO: Majid Michel Shows Up At Joe Mettle's Traditional Marriage Ceremony
The colourful ceremony was attended by close friends and families of both Joe Mettle and his wife, Selasie.
Their white wedding ceremony will be held on Saturday, August 15, 2020, at the Christian Center Assemblies of God Church in Community 17.
Congrats to Minister Joe Mettle and his wife.
Check out the photo and video below.