MzVee Replies George Britton After He Said Her Comeback Is Weak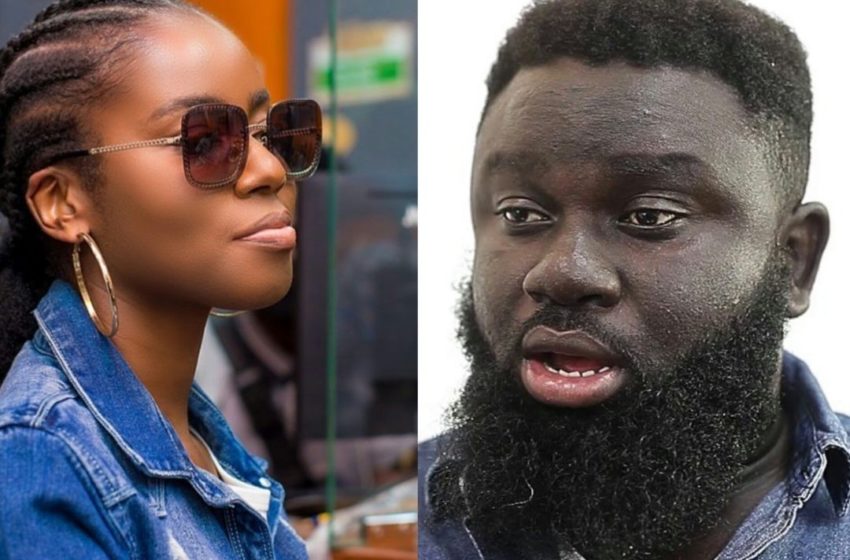 Ghanaian songstress, MzVee has replied to media personality and artiste manager, George Britton after he stated her comeback into the music scene was weak.
George Britton reportedly said Ghanaians are not getting more of MzVee because of her weak comeback comparing to her days at Lynx Entertainment.
Reacting to George's assertion in an interview on Starr FM, the 'Natural Girl' singer said George is rather weak for making such a statement.
READ ALSO: Any Celebrity Who Comes To You In The Name Of Agenda 57 Is A Thief, The Group Has Collapsed – NPP Bigwigs Warned
MzVee stated that George Britton as an artiste manager has not done much for him to criticize the works of others.
"I'm surprised because he tried to work with me just recently. He's had two artistes and he's not been able to do much for them.
"You know what's sad about this comment he made? It's that a woman could come out of all of these, to stand on her own feet, shoot four very expensive and amazing videos to very amazing songs, and come to this point…," she said.
READ ALSO: I Can Easily Snatch Your Boyfriend If I Set My Eyes On Him – Yolo Actress Christabel Amoabeng Brags
"It's not easy for anyone to do this and he sits down, behind his computer and writes that my comeback is weak. He is weak for saying that. He's very weak for saying that," MzVee fumed.
She believes she is trying her best after her exit from Lynx Entertainment.
"I think I was doing very well then but I think I'm doing very well now in a different way…It's just a new found confidence, I'm just having a good time and I'm not trying to be too perfect. Since I came back, most of the comments I've got is 'I like the new you," MzVee further stated.