For the past two days now, veteran rapper Okyeame Kwame has been trending on social media after sharing a pictures of himself in boxer shorts only to mark his 47th birthday.
According to Okyeame Kwame, the pictures are to promote his underwear brand.
READ ALSO: Don't eat your wife's food if she's not eating with you, you can die – Captain Smart advises
To show how nice the boxer shorts fit men perfectly, Okyeame Kwame decided to wear one while showing off his sexy abs and huge schlong much to the amazement of many.
Reacting to this in the comments session, the likes of Delay and Kafui Danku praised Okyeame Kwame for his amazing "goods".
Some mean fans were however quick to remind Delay that Okyeame Kwame was a married man with two kids.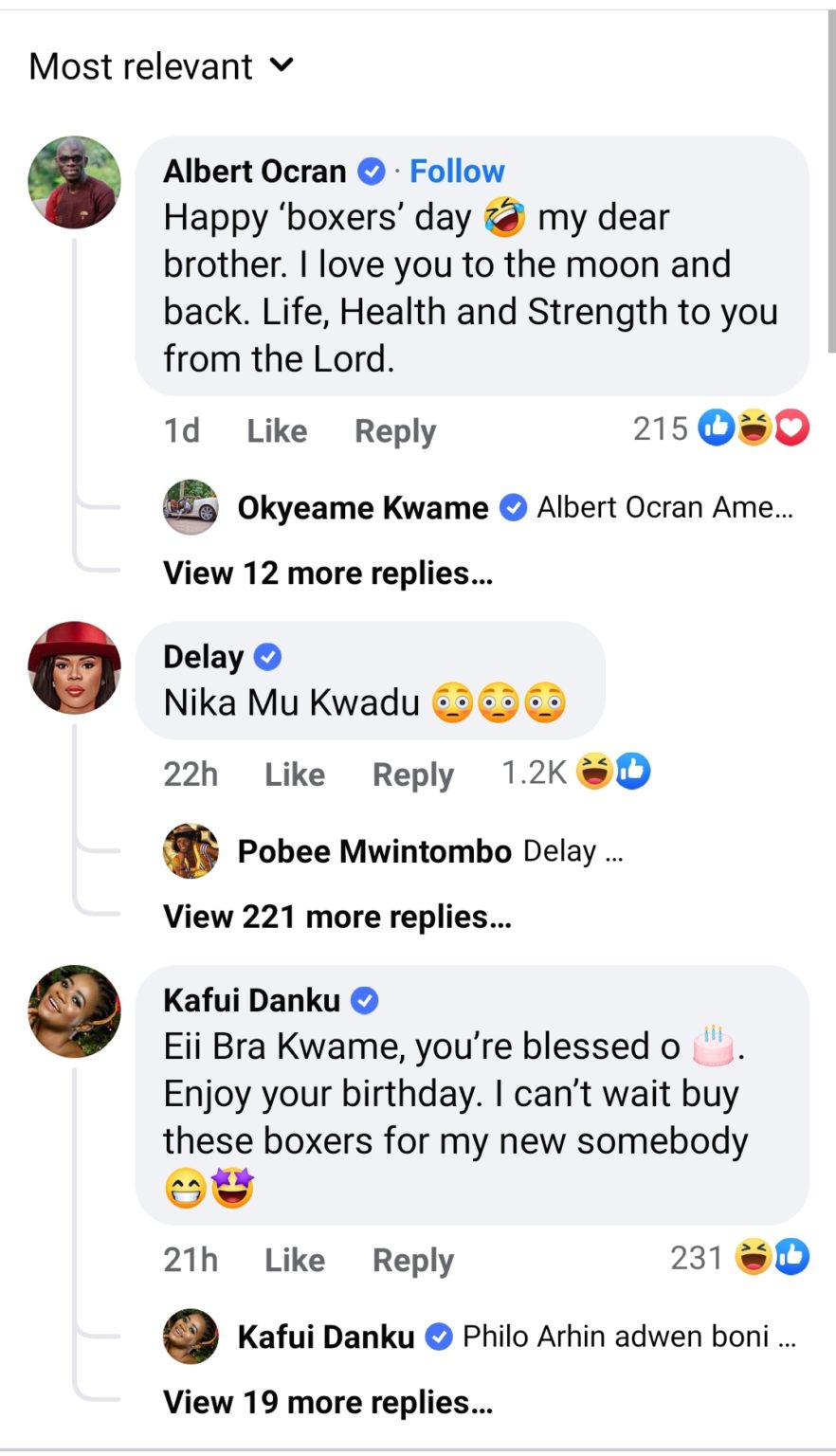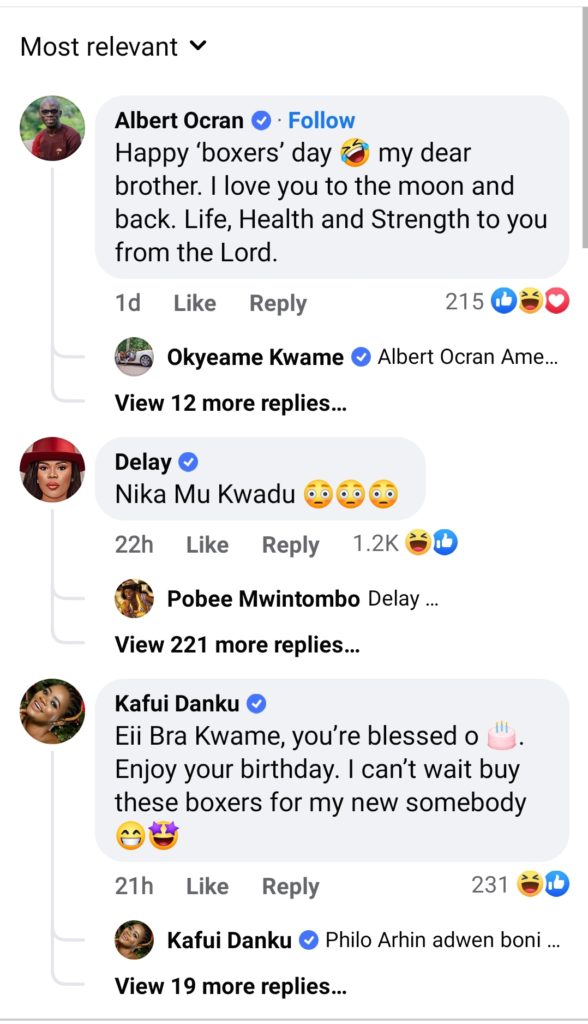 READ ALSO: Agya Koo's 'father' begs for forgiveness for abandoning him for so many years