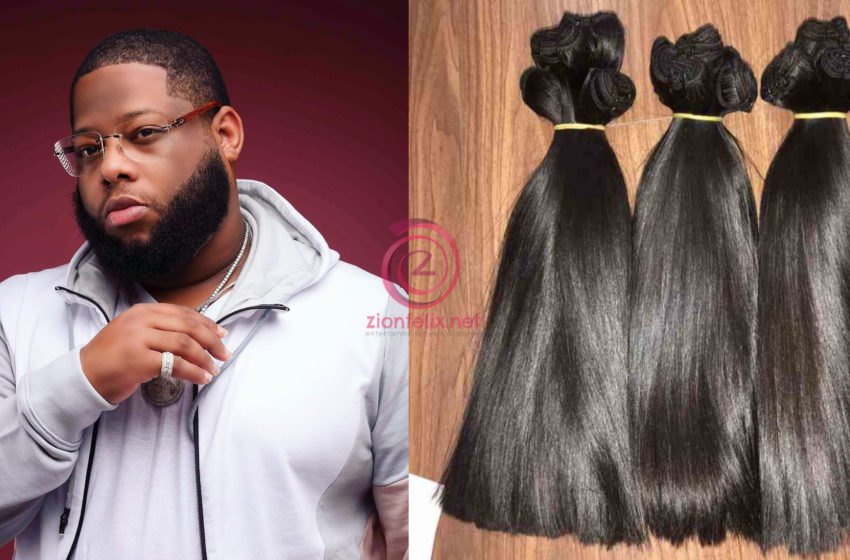 On The Much-Talked About Bone Straight Hair, Rapper D-Black Is Set To Do A Special Giveaway
For some supernatural reason, the desire to have bone straight hair has become a huge deal for a lot of ladies just before Christmas 2020.
A lot of ladies have taken to social media and prayed that a good Samaritan will just get them one as a Christmas gift because that will give them so much fulfillment.
READ ALSO: Hajia Bintu's 'Reign' Almost Over As He Friend With Bigger Nyash Causes Stir With Her Banging B0dy (Photos And Videos)
Well, if you are lady and you happen to fall in the class of those who want the bone straight hair so badly but cannot afford one or do not have a guy who is willing to get you one as Christmas gift, award-winning Ghanaian rapper and entrepreneur, Desmond Blackmore aka D-Black 'The Enjoyment Minister' has annouced that he will give four of these hairs this December.
READ ALSO: Singer Nautyca Seriously Grinds Shatta Wale's Baby Mama, Michy On A Big Stage Publicly (Video)
D-Black took to his Snapchat page to reveal that he will be giving the hairs out to some lucky ladies who will make their way to his night clubs, Onyx and Oasis on 24th, 26th, 28th December and the 1st of January, 2020.
According to him, if you are a lady and you want to stand a chance of winning the hair, you must be well-dressed when you make your way to either of the night clubs.
READ ALSO: Nana Aba Anamoah Bl@sts DKB For Making A Silly Joke About Her Forehead (Video)
So there you have it. If you want money straight and you can't buy it, go to Onyx or Oasis because you might just win one.
See a screenshot of his post below