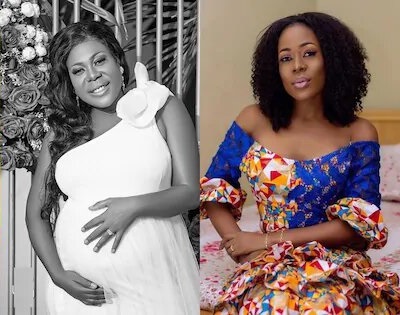 PHOTO: Rainbow Radio's Sokoo Hemaa Gives Birth To Her First Child – It Is A Girl
Rainbow Radio's eloquent mid-morning show host, Sokoo Hemaa has announced today, December 31, 2020, that she is now a mother of one.
She took to her Instagram page to make this revelation and added that she delivered a bouncy and beautiful baby girl.
READ ALSO: Ghanaian Journalist, Bridget Otoo Shows Off Her 'Twin Towers' As She Lits Social Media With Stunning Birthday Photos
In the post she shared to announce this great news, Sokoo Hemaa noted that she was a little afraid that she took seed during the coronavirus pandemic but with the help of the midwives at the hospital she delivered, especially one Esther Benefo Jucanida, her birth was very easy.
She wrote as caption of her birthday baby bump photo seen online:
"I can't keep CALM! No, I can't!
Getting pregnant in the era of COVID 19 was a whole vibe but God came through and showed off. My biggest blessing in the year 2020. God bless my midwives… wait, I'm writing an article on them very soon but for the meantime, may God richly bless this woman for me, Esther Benefo Jucanida one of the greatest midwives in Ghana.
I love you and may God bless your generation in Jesus Name. #ItsAGIRL #ForeverAdepa19″