Ghana's beloved songstress Wendy Shay survived a terrifying accident that occurred in the late hours of Sunday, September 10.
The accident happened around midnight on the ACP Kwabenya high road when a Tipper Truck collided with the singer's car from behind, leaving fans across the nation in deep concern for her well-being.
READ ALSO: Wendy Shay Involved In Near Fatal Accident
Fortunately, swift action was taken, as Wendy Shay was promptly rushed to the hospital, where she received immediate and comprehensive medical attention.
Rufftown Records, the label the singer is signed to, has shared the relieving news that Wendy Shay is now in a stable condition and is on the road to a full recovery.
READ ALSO: Wendy Shay F!res Critics Attacking Ghanaian Musicians Over Their Inability To Fill The O2 Arena
Rufftown Records CEO Ricky Nana Agyeman expressed his gratitude for the overwhelming support, saying, "We are deeply grateful for the immense outpouring of love and prayers from fans and well-wishers. It is a testament to Wendy Shay's incredible connection with her audience. We cannot thank you enough."
While Wendy Shay's condition is now stable, she still requires the support and prayers of her fans and the public during this challenging period. The accident has served as a reminder of the importance of road safety and the need for responsible driving.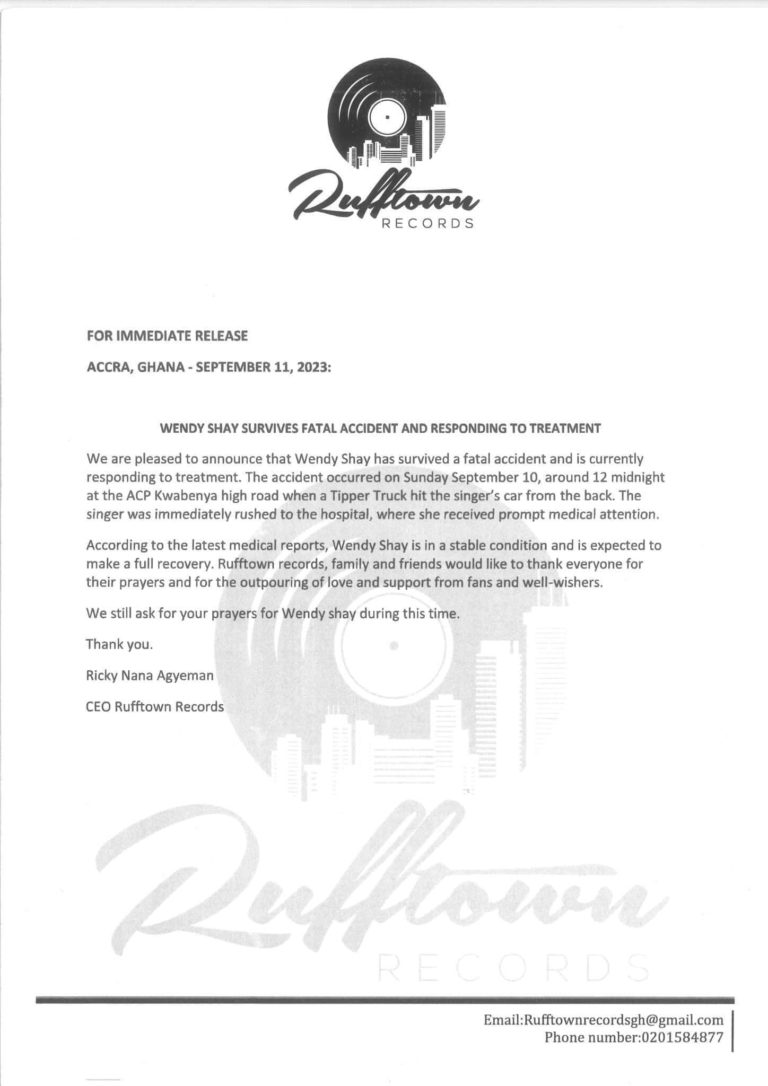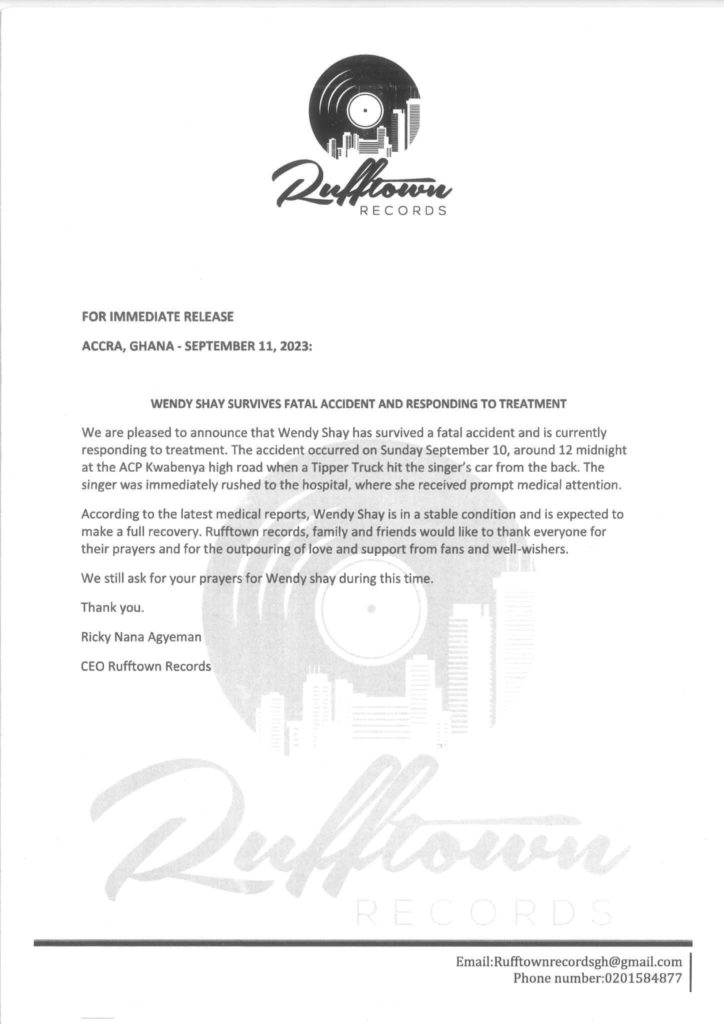 The music industry and the nation as a whole are looking forward to Wendy Shay's full recovery, anticipating her triumphant return to the stage. The singer has consistently wowed audiences with her talent and charisma, and her resilience in the face of this near-death experience only adds to her remarkable story.