A new sad report which is currently trending on social media and left almost all Ghanaians teary confirms that Christian Atsu still hasn't been found contrary to the earlier statements.
A Turkish journalist who gives updates on the situation of Christian Atsu has also said he does not have any updates on his safety, retrieval, or recovery.
In a tweet, he confirmed that the Ghanaian embassy in Turkey doesn't have information about the whereabouts of the player – Meaning he's still trapped under the rubble.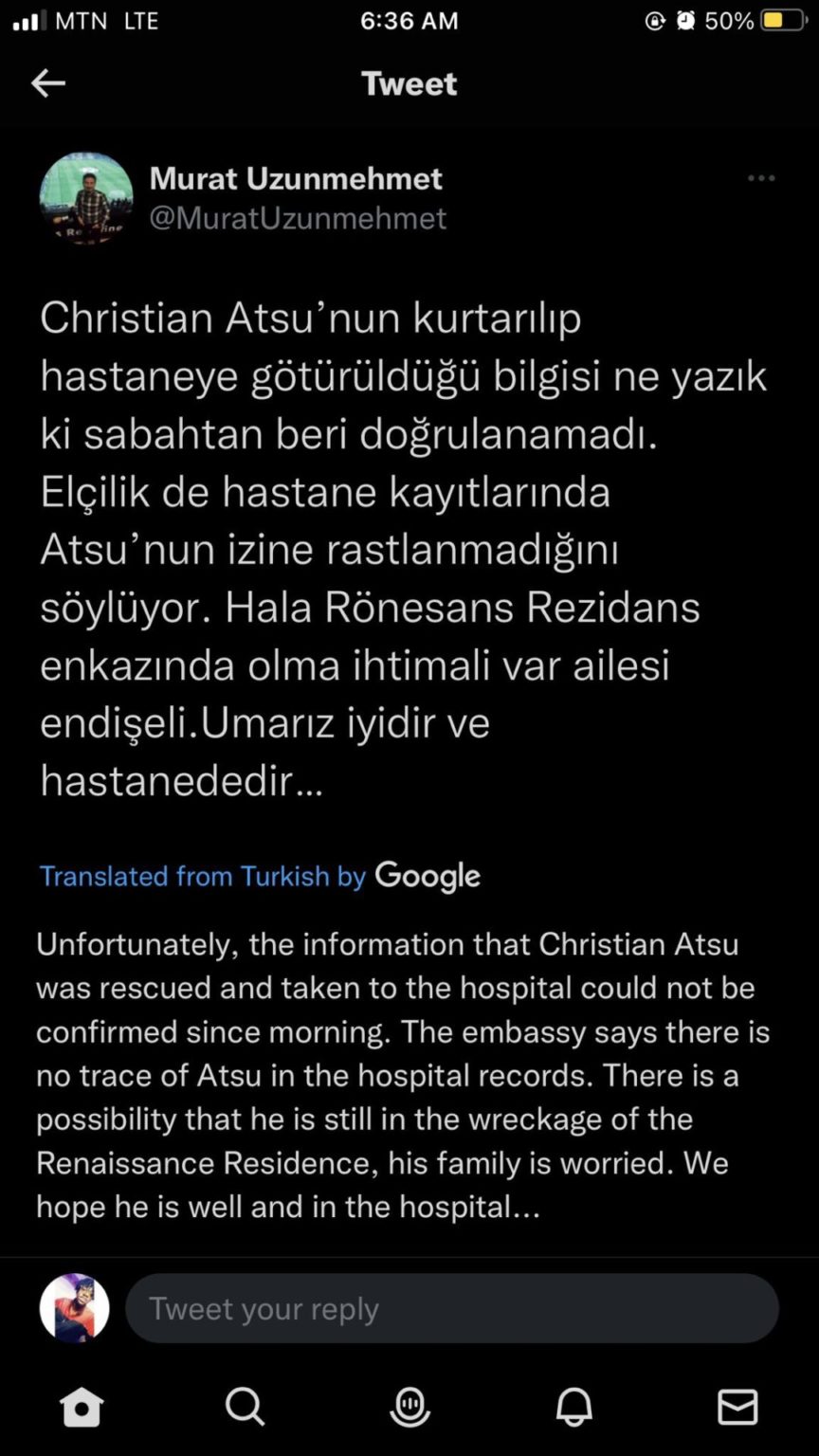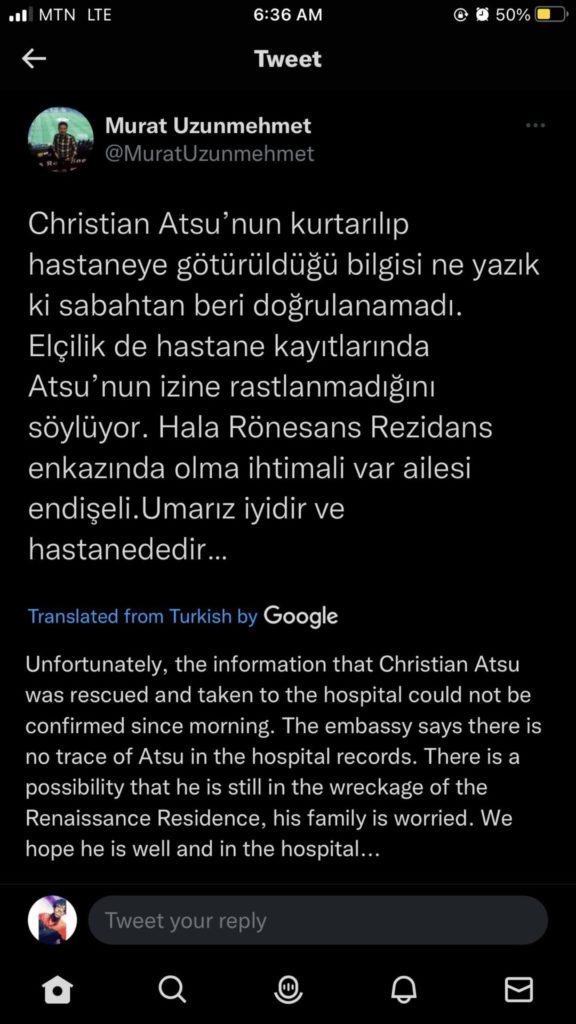 Meanwhile, the family of the player told some Ghanaian newsmen in the course of the numerous interviews that they've heard from their royal and he's safe and sound.
Ghanaians are still praying for the benevolent player to be found alive because news of his demise will be quite devastating. May God forbid.