After reacting to previous tweets by Sarkodie who was vocal under the erstwhile Mahama government on the matter of fuel prices, Ghanaian comedian, Derick Kobina Bonney popularly known as DKB has now made a shocking u-turn.
The comedian took a swipe at celebrities who endorse political parties and pretend to be wise when things go wrong when the parties in power.
READ ALSO: DKB Jabs Sarkodie For His Silence On Fuel Prices (+ Screenshots)
Although he didn't mention Sarkodie's name, the comedian brought up a 2013 tweet of the rapper in which he name-dropped former President Mahama while complaining about fuel prices at the time.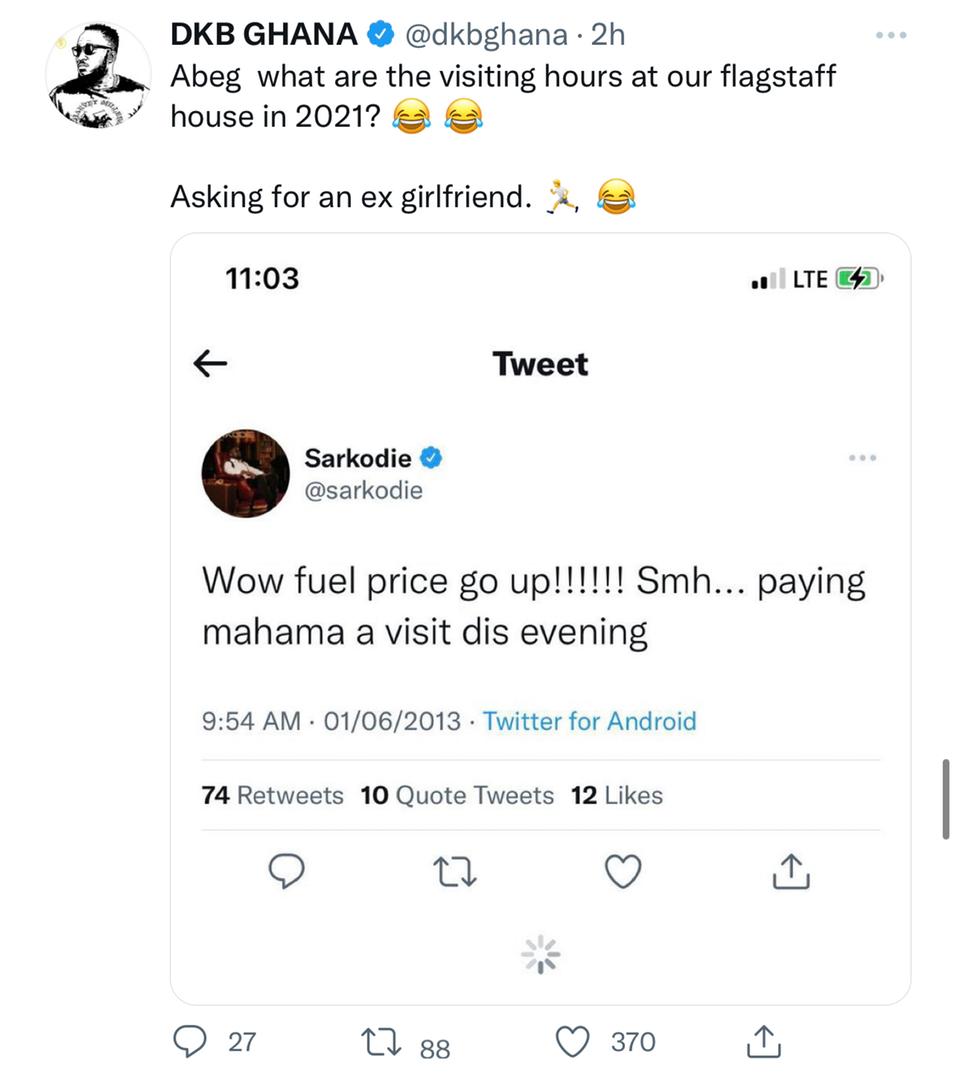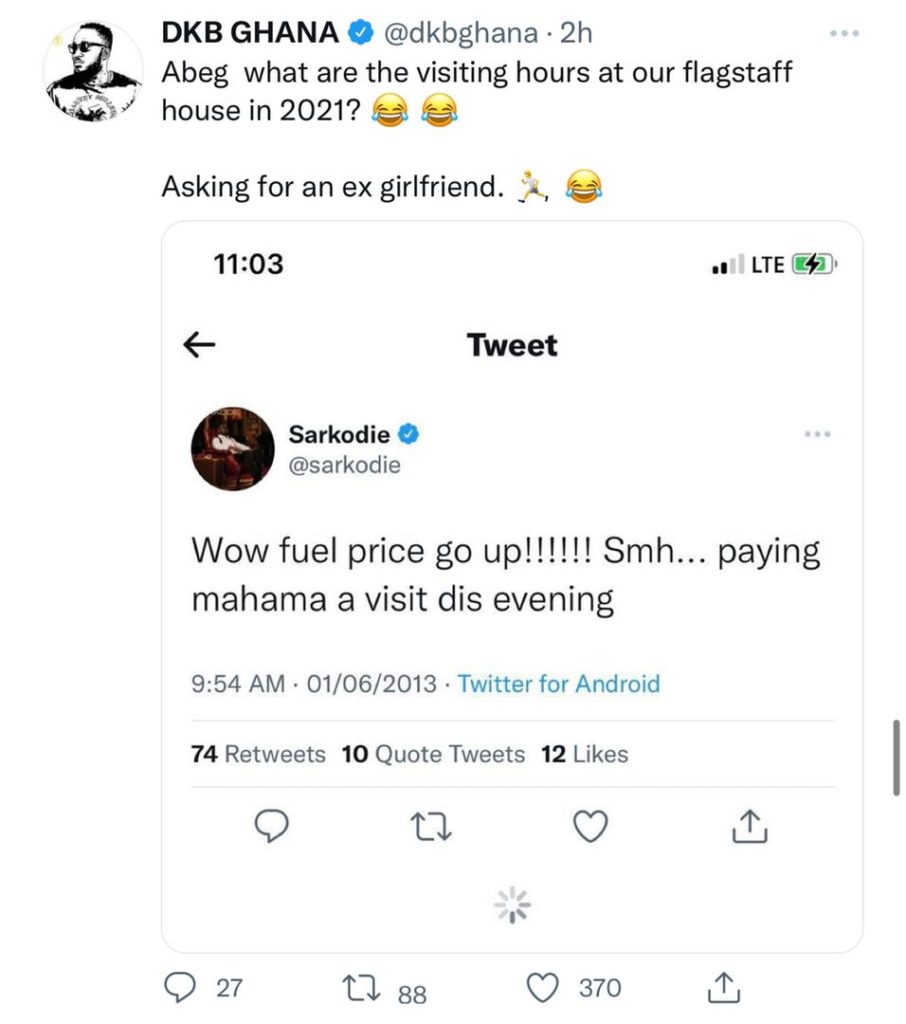 This single act by DKB made people believed the rapper was one of the recipients of his jab at hypocritical celebrities.
Sarkodie has been notorius for complaining about hardship, fuel prices and inflation under the former President Mahama administration even to the extent of releasing songs to criticise his government.
READ ALSO: Africa's Biggest YouTuber, Wode Maya Starts His Own Real Estate Construction (Photos)
In a new video posted to his Twitter account, DKB claimed he wasn't referring to Sarkodie. He claimed Sarkodie has never shown party colors although he might have made songs that suggest he is NPP.
He blamed bloggers for pitching him against Sarkodie and other celebrities.
Watch the video below: