Stonebwoy Knows My Number But He Does Not Answer My Calls After The Sound Clash – Shatta Wale Reveals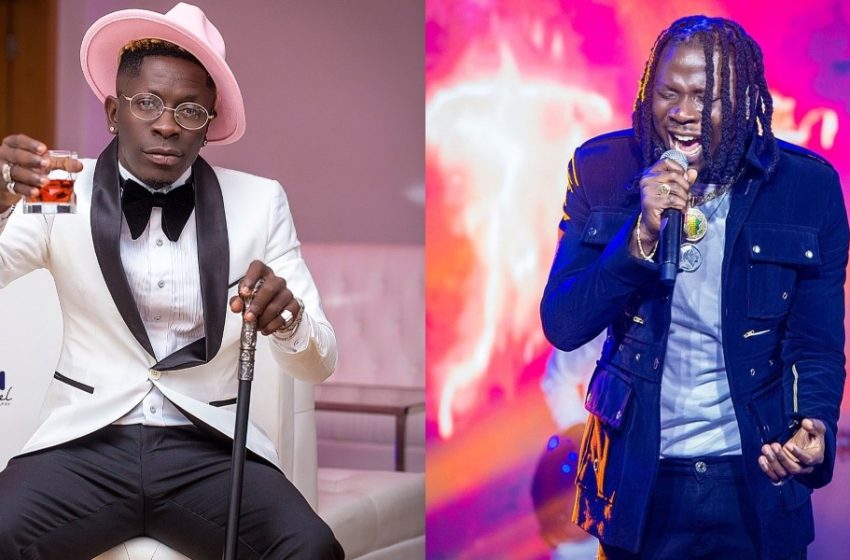 Shatta Wale has recounted in a new interview that following the Asaase Sound Clash, Stonebwoy does not answer his phone calls.
READ ALSO: Let's Pray For Funny Face – Maame Yeboah Asiedu Reacts To Funny Face's Allegations
Speaking in an interview with Kumawood star Kwaku Manu, Shatta Wale indicated that Stonebwoy had caught feelings following the clash and was avoiding a conversation.
Shatta Wale attributed Stonebwoy's recent posture was because Putuu crooner got pissed over the fact that an SM fan won the text-in competition and not a BHIM fan.
The Taking Over singer added that he was the one who even hit Stonebwoy up for them to come up with a money-making move – hence the Asaase Sound Clash.
READ ALSO: Akrobeto Is Trending In Spain – Watch This Funny Video
Shatta Wale said that after the competition Stonebwoy's attitude had changed and it was strange to him.
According to Shatta Wale, Stonebwoy had caught too many feelings over the clash and had made him to stop vibing with him as they used to.