During an exclusive interview with Giovanni Claeb inside the studios of 3FM, AMG Medikal accused Tee Phlow of being jealous of him.
According to Medikal, he'll never do a collabo with his colleague rapper Teephlow because he is envious and jealous of his achievement in the music industry over the years.
The 'Omo Ada' hitmaker reportedly said;
"I don't see myself doing music with Teephlow. He is envious of me, he is jealous of me, he hates me, he doesn't wish me well, he wishes to be in my position"
According to him, they used to be very good friends until he made a statement about me during covid.
"Teephlow made a statement way back in covid-19… in an interview he said 'which artiste can play shows and get money to buy a range over', so he was trying to say I am doing something illegally.
"When you put me in that position, what are you trying to say? Medikal asked.
"He was my guy, we play games in my house together" he added.
Well, Teephlow has finally reacted to Medikal's claims that he's jealous of him and because of that he will never work with him on a project.
Taking to his Facebook page to jab the AMG-signed rapper, Teephlow has shared a shared picture of himself and described Medikal as a crybaby in the caption he attached to the picture.
According to him, Medikla is just trying to resurrect their long-time-standing beef for attention because of the forthcoming VGMAs.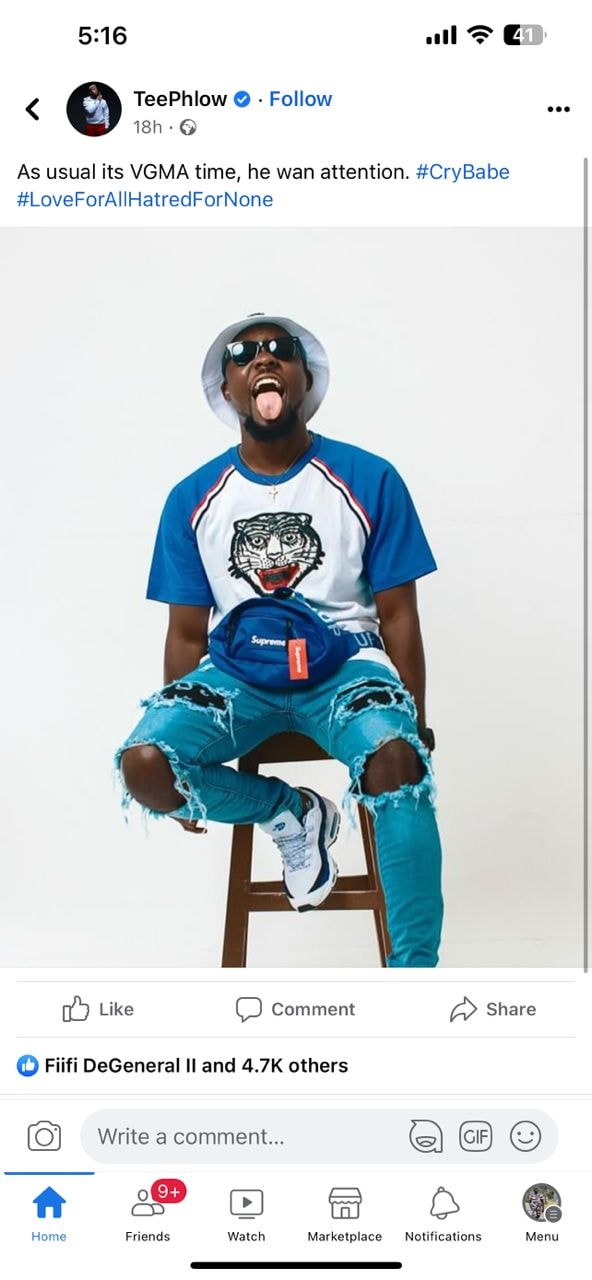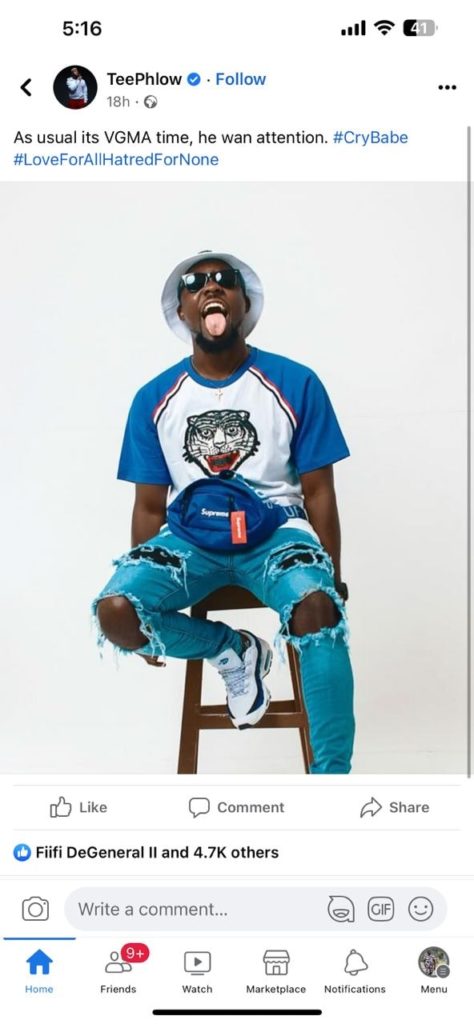 Meanwhile, both Medikal and Tee Phlo have been nominated for 'The Rap Performance' category for this year's VGMAs.