Tracey Boakye Hits Back At Her Critics In New Video Following Apology (Hear What She Had To Say)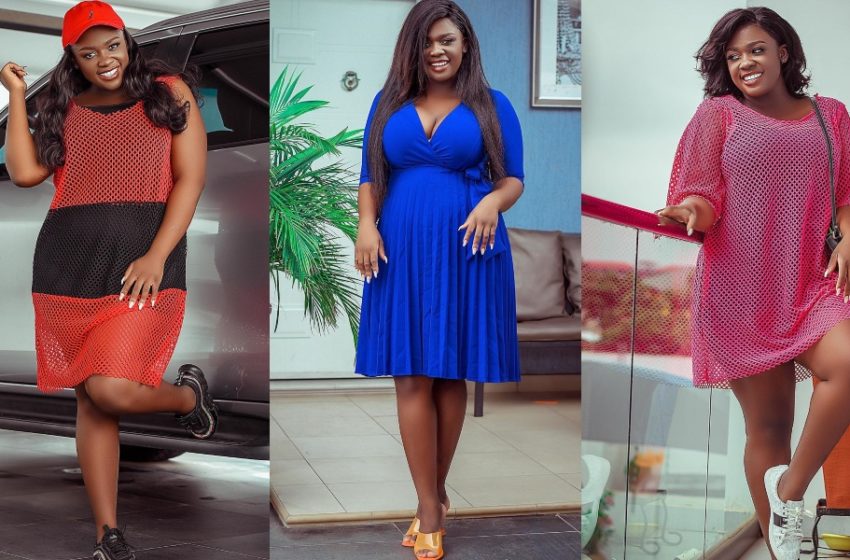 Actress and entrepreneur, Tracey Boakye, has hit back hard at her detractors in a new video following a video in which she rendered an apology over her comments.
In an Instagram Live video, Tracey Boakye is heard calling the bluff of her haters who have created social media accounts just to insult her.
READ ALSO: American Superstar DJ Khaled Shows Massive Support To Ghanaian Dance Group De_Gamechangers (See His Post)
She added that even though she had apologized for her comments that got her to make headlines days ago, some social media users were still casting slurs at her.
According to Tracey she was not moved by all what her critics and detractors were doing because she was a very strong woman.
She said she was not going to go off social media for whatever reason but was going to continue to entertain her fans and followers.
WATCH THE VIDEO BELOW:
Tracey Boakye added that nothing was going to get the father of her baby girl to turn his back on her because he was a responsible man and was going to take care of his own.
The Baby Mama star stated she was not ready to reveal the identity of her child's dad and that those insulting her could do so till they run out of data.
Tracey then rendered another unqualified apology to her fans for the unprintable words she used on social media.
READ ALSO: I Would Never Endorse Any Betting Or Alcoholic Company – Funny Face Speaks In Video (Listen To His Explanation)
According to her, she made the comments out of anger and that has put her in the bad books of some people who have over the years, been trying hard to bring her down.