Two Kids Beat Kwaku Manu So I Organized A Rematch For Him To Also Beat Them – Actor's Father Tells Story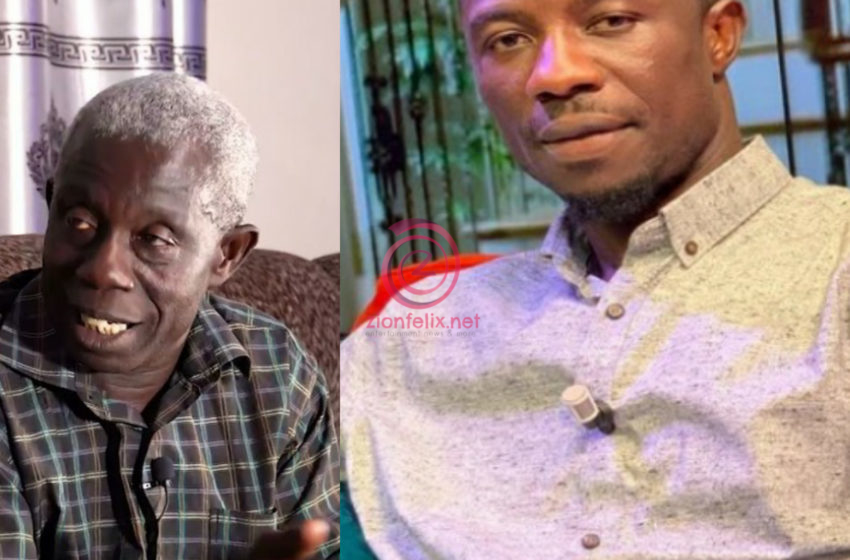 Agya Yaw Nimo, the father of Ghanaian actor, Kwaku Manu has shared a story of how his son was beaten by some kids when he was young.
He recounted how he organized for Kwaku to get revenge after he was beaten by two kids at New Edubiase in the Ashanti Region.
According to him, these kids beat his son when he was helping him at his kiosk.
READ ALSO: We've Been Releasing A Lot Of Songs But They Are Not Hitting – Gallaxy
Agya Nimo told ZionFelix in an interview on the 'Uncut' Show that the incident happened at a time he was not there.
He said Kwaku Manu informed him about it later.
Two days after the incident, Agya Yaw Nimo averred his son showed him the kids when they met them.
When he asked if they could beat Kwaku Manu individually, they answered yes.
READ ALSO: Humble Garrison Releases New Song 'Broken Heart' – Listen
He then asked one of them to start the fight with his son and Kwaku won the fight.
Agya Yaw Nimo indicated that the children in the area were bullies.
Watch the full interview below to know what happened afterwards.