In the last few days, there have been many reports about anger at the Meridian House office which houses radio stations operating under the Excellence In Broadcasting Network over unpaid salaries to employees.
The reports sighted online revealed that some of the employees had gone nine straight months without salaries and as a result, they decided to demonstrate against the management of the company.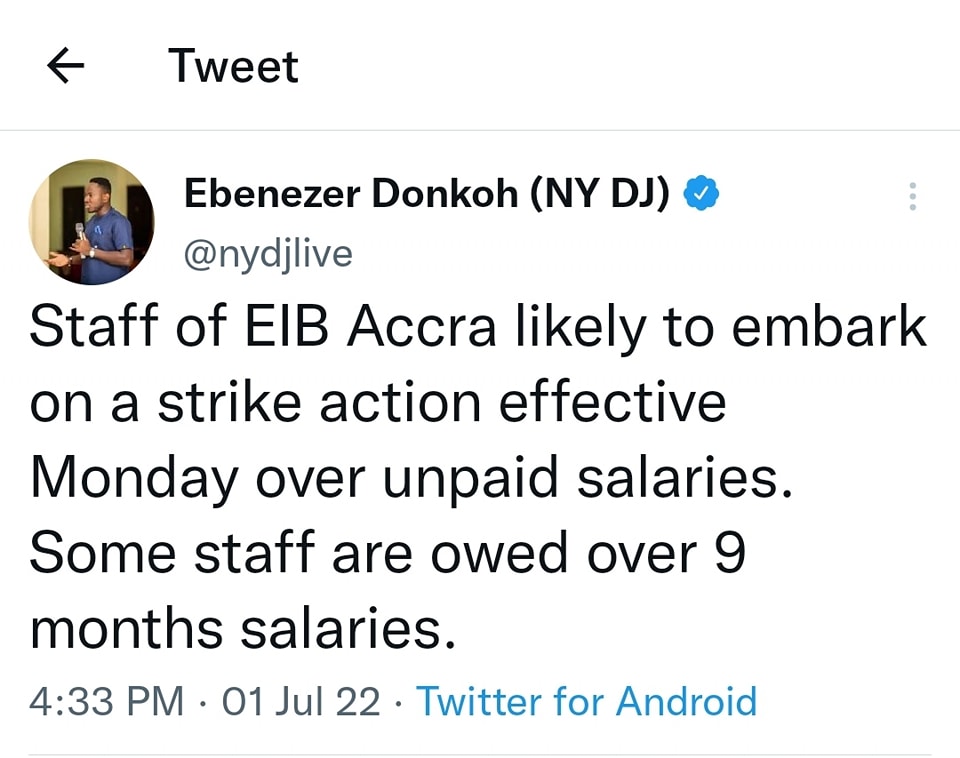 READ ALSO: Joyce Blessing Reportedly Sues Nana Agradaa For Ghc30 Million For Allegedly Leaking Her Embarrassing Videos Online
Later reports also alleged that after the sit-down strike by some of the estimated 120 workers of the Network on Monday (July 4, 2022), management ordered that the people who took part should go off.
Well, in the wake of all the talks on social media, the founder of the company, Dr. Kwabena Duffour has finally spoken and reacted to the viral allegations.
READ ALSO: Dzifa Gbeho-Bampoh Resigns From Media General
In an exclusive interview with Beatrice Adu of Asaase Radio, Dr. Duffuor said that the viral reports are just propaganda and an attempt to discredit him by his political opponents.
"I have so many companies. I have not had any information that they are not paying themselves … EIB has been there for how many years? For seven to eight years, why will the workers be there and not be treated well?"
He added that: "I don't believe that, it is propaganda, and if I want to support the grassroots of my party (NDC ) what is wrong with that? Do you know what they go through? Go and see what they are going through in the rural areas …"
Watch a video below
The quotes in this article are culled from asaaseradio.com