Watch Visuals Of These Powerful Songs Off Prophetess Loretta Quansah's 'Victory' Album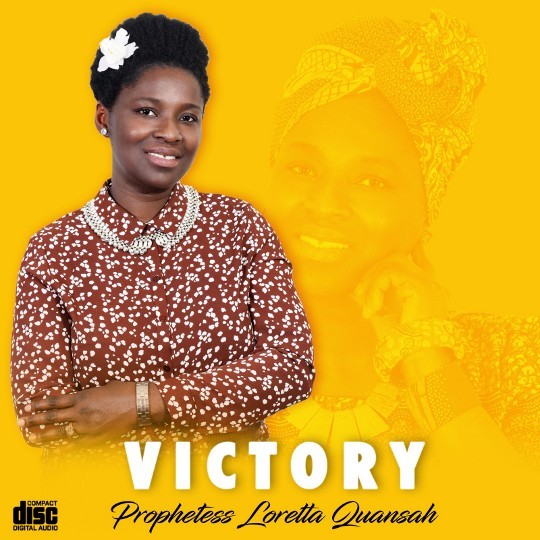 UK-based Ghanaian Gospel musician, Prophetess Loretta Quansah has released his maiden album titled 'Victory'.
The album had songs like 'I Am Happy', 'Why Don't You Come',' Nyame Wo Ye Kronkron', 'You Are The Lord' and others.
She communicates Faith in God, Worship, Praise, Salvation and life experience through her songs.
Prophetess Loretta Quansah hails from Second-Takoradi in the Western Region of Ghana—where she schooled before travelling outside the shores of the country.
READ ALSO: I Ventured Into Acting Out Of Frustration – Nana Ama Mcbrown Reveals
Apart from serving the Almighty God, she is also a wife and a mother. Her passion for Gospel music started from childhood to adulthood in Ghana where she grew up. Through hard work and determination, her passion for Gospel music developed into a ministry.
Prophetess Loretta's aim is to use her gift of music to win more souls for the kingdom of God. The Victory album attracts people of all backgrounds.
Enjoy some of the songs off the 'Victory' album from below and share your thoughts with us.