Xandy Kamel Has Cut Me Off, She Fooled And I Told Her My Peace Of Mind – AJ Poundz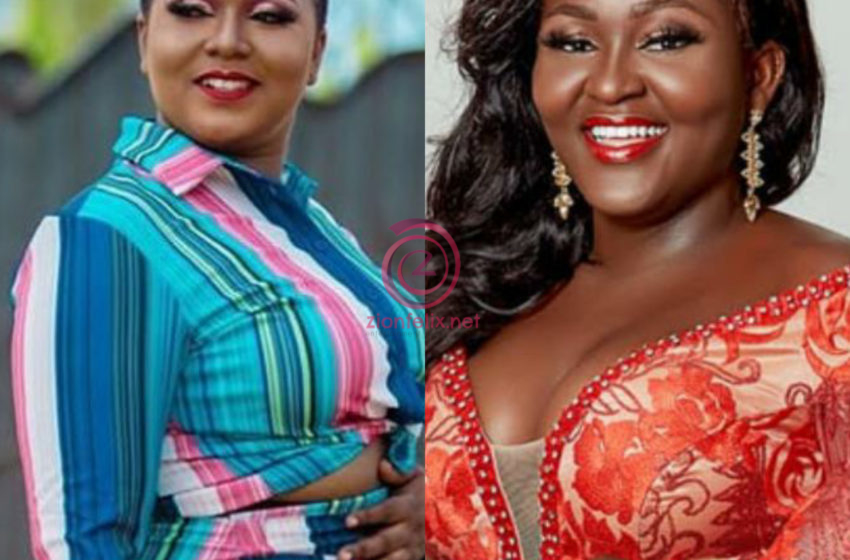 Ghanaian actress and TV presenter, AJ Poundz has revealed her relationship with Xandy Kamel currently is not the same as it used to be.
Speaking in an interview with ZionFelix on the 'Uncut' Show, AJ stated that Xandy's behaviour towards her changed after she corrected her on something she did wrong.
She recalled condemning her action after she called Gloria Sarfo a frustrated-idiot.
READ ALSO: "I Don't Think I Can Continue Anymore Living" – Funny Face Threatens
According to her, Xandy Kamel made this distasteful statement after Gloria Sarfo commented on her decision to remove her panty during an interview.
AJ Poundz said she apologized on her behalf following her action but she [Xandy] does not respond to her greetings.
READ ALSO: Fameye Shows Off House And Car (Watch Video)
She reminisced how Xandy Kamel pretended not to have heard her greeting when they met at an office some months ago.
AJ Poundz stressed that Xandy's reaction to Gloria's comment was too harsh and not the best.
Watch the full interview below.