You Were Chasing Me Like A Dog, Ungrateful And Opportunist Like You – Ohemaa Dadao Sends Last Warning To Freda Rhymz In New Video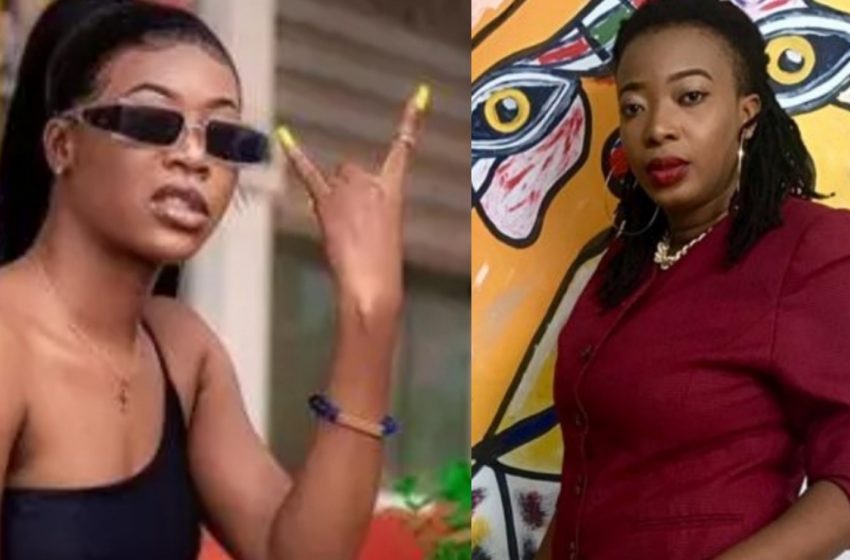 Ohemaa Dadao has hit back at Freda Rhymz again following her continuous denial of not knowing her as a female rapper in Ghana.
In an interview with ZionFelix on the 'Uncut' Show, Freda said she thought Ohemaa Dadao was a retired musician and not active in the music scene.
She also denied Ohemaa's assertion that she introduced her onto a stage some years ago in Kumasi.
READ ALSO: Akrobeto Is The Only One Who Helps Me, Agya Koo, Others I Helped Have Forgotten Me – Auntie Ama
Reacting to a private chat between them of which she [Freda] reportedly disclosed how she looked up to her, the young female rapper averred the chat was probably done by her former management team.
But in a sharp rebuttal after the interview, Ohemaa Dadao reiterated that Freda Rhymz is a liar.
In a video sighted by Zionfelix.net, Ohemaa Dadao stated that Freda had no management team when they met at Kumasi.
According to her, Freda Rhymz followed her like a dog when they met.
READ ALSO: I Can Easily Snatch Your Boyfriend If I Set My Eyes On Him – Yolo Actress Christabel Amoabeng Brags
She warned Freda to speak the truth whenever she wants to mention her name in any conversation either on TV, radio or anywhere, else she would deal with her.
She further stated that she will cut the feathers of Freda is she think she has had feathers grown on her.
Ohemaa Dadao concluded that Freda is ungrateful and very opportunist.
Watch the video below.