Akrobeto Gets More 'Fans' From Former Juventus Player Patrice Evra – Watch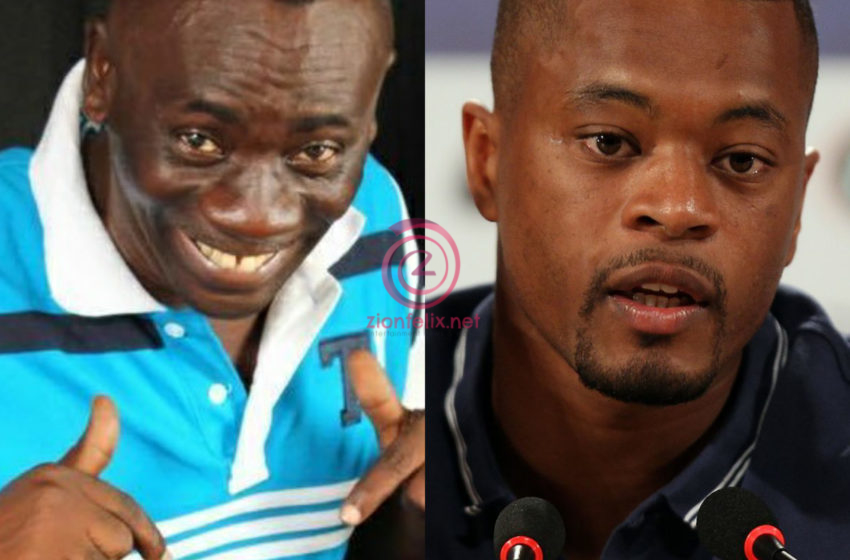 Unabatedly, Ghanaian actor and television presenter, Akwasi Boadi, well known as Akrobeto, is trending within the global space.
Day in and day out, videos of him being featured on international platforms surfaces.
Akrobeto's humorous way of reading news on UTV's United Showbiz program has now caught the attention of the international community and media outlets.
READ ALSO: Yvonne Nelson Not happy, Warns NDC
After he made wave in Spain, France footballer and former Juventus player, Patrice Evra has joined the growing number of people who are sharing videos of the comic actor and the host of 'The Real News'.
In a post sighted by Zionfelix.net, Evra shared Akrobeto's video which he was reporting COVID-19 cases in Ghana.
READ ALSO: Lexi Bill Marries Pretty Girlfriend In Beautiful Traditional Ceremony; Photos Pop Up
How he struggled to pronounce the actual figures of the cases recorded caught his attention.
Evra captioned the video: "Finally we got the real #covid_19 cases 😭😭😭 @nglkante can you come and pick up your uncle please 😂❤️🔥🙏🏽 #ilovethisgame #positive4evra #savage."
Watch the video below.