Ayisha Modi, Dr Louisa Satekla And Livingstone Foundation Put Lasting Smiles On The Face Of Accident Survivor (See Photos)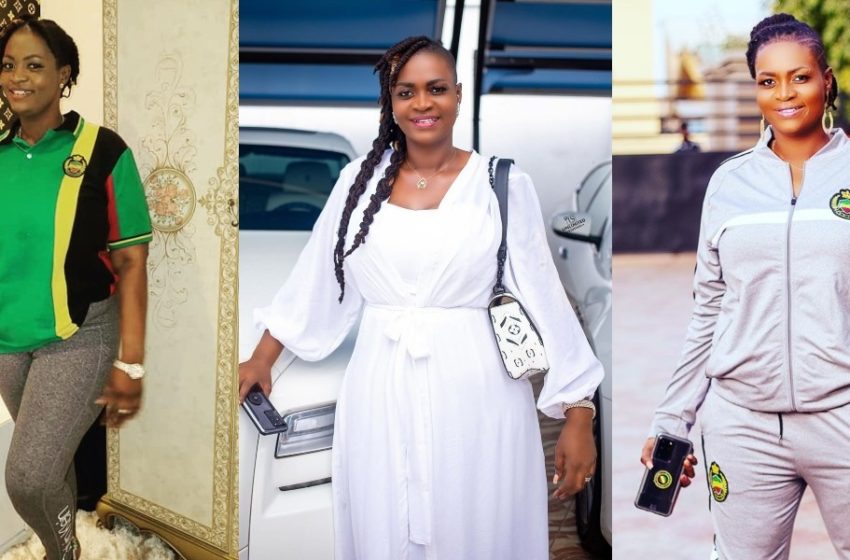 Ayisha Modi, known on social media as She Loves Stonebwoy, together with Dr Louisa Satekla and the Livingstone Foundation have gone to the aid of a young man who was a victim of an accident.
In new photos sighted by Zionfelix.net on Instagram, Ayisha Modi was seen posing with the accident survivor, Ebenezer in a hospital.
READ ALSO: Selly Galley and Praye Tietia Host Star-Studded Party As They Renew Their Vows; Top Celebs Attend – Watch Video
She then thanked all the people who played roles in helping to get Ebenezer back on his feet after being involved in the horrifying accident.
Ayisha Modi recounted how some 2 weeks ago, Ebenezer's life turned for the worse and it made him very unhappy.
She added that the timely intervention of herself and the BHIM fraternity has salvaged a situation which would have had a different outcome altogether.
Ayisha Modi wrote:
"This is Ebenezer, the young guy who became a "physically-challenged" person after surviving a gory accident. Few weeks ago he wasn't the happiest person, everyday was filled with tears, but thanks be God, who through The Livingstone Foundation (@tlf_ghana) has given life back to this young guy. I visited him yesterday to make sure he was okay before, before he was discharged. He is now in the house enjoying big time.
Once again, thanks to everyone who supported this course. Massive praise to Mr. Livingstone Satekla, Dr. Mrs. Louisa Satekla and Myself for making changes in his life by putting a long lasting smile on his face. Bhimnation to the world."
SEE PHOTOS BELOW:
Zionfelix.net earlier reported that Ayisha Modi and some BHIM Nation fans visited Ebenezer and his family at home to check up on them.
READ ALSO: Kwaw Kese Blasts Ghana Airport Authority Over $150 COVID-19 Test Fee (Watch Video)
The visit has been followed up by a new one which saw Ayisha paying a visit to Ebenezer who has successfully undergone surgery and would soon be reunited with his family.