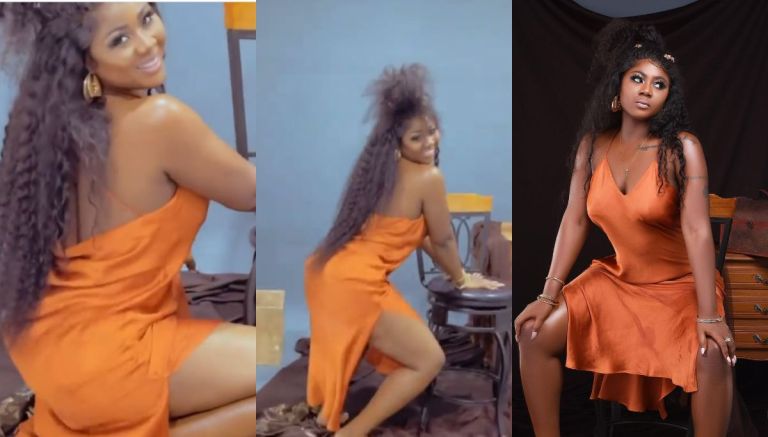 Birthday Girl, Salma Mumin Shakes Her Bu*tz As She Twerks Hard For The Cameras (Video)
Even though her birthday was some three days ago, it appears Ghanaian actress and entrepreneur, Salma Mumin is still in a celebratory mood.
After all the fun she had on the day, Salma Mumin has decided to give her fans a video that they will keep in their unique storage facilities for a while before they finally delete it someday.
READ ALSO: Fella Makafui Shows Of Fresh 'Medikal' Tattoos And Improved Hips To Tease Fans In Photos Causing Stir Online
In the video sighted on Instagram, Salma Mumin was spotted shaking her b@ck.side which is alleged to have been 'bought' in Turkey for the cameras as she tw3rked.
Spotted in a beautiful brown straight which is most definitely from her Lure collection, Salma Mumin did not disappoint with her tw3rking moves.
See the video below for yourself and tell us what how you will rate her