Blakk Rasta and Nana Aba Anamaoh's beef has turned bloody because the two celebs have refused to throw in the towel and humbly bow to defeat.
Blakk Rasta following the Sarkodie-Bob Marley collaboration made some comments that angered Ghanaians and Nana Aba joined in to lash the presenter.
READ ALSO: Come To Me Next Time For Much Cleaner Finish On Your Clothes – Elikem Kumordzie Tells Sarkodie After A Wardrobe Malfunction
As furiously stated Blakk Rasta, Sarkodie's verse on the song was mediocre and that has consequently desecrated Bob Marley's iconic legacy.
Nana Aba Anamoah waded into the conversation and gave a slapping reply to Blakk Rasta over his constant attacks on Sarkodie.
Nana Aba Anamoah sharply told Blakk Rasta to stay in his lane since he did not know better than those who gave the opportunity to Sarkodie.
Obviously, Nana Aba Anamoah's clap back at Blakk Rasta went deep into the bone marrow of the musician reason he has resorted to the use of dirty tactics in order to win the beef.
In a new scathy tweet, Blakk Rasta dragged Nana Aba Anamoah's baby daddy Osebo The Zaraman into the whole yackety-yak.
Sharing pictures of Osebo dressed like a woman, Blakk Rasta mockingly requested the phone number of the fashion icon.
Without a shred of doubt, this tweet from Blakk Rasat seeks to shade Nana Aba Anamoah that she 'reduced' herself to share a kid with a feminized man.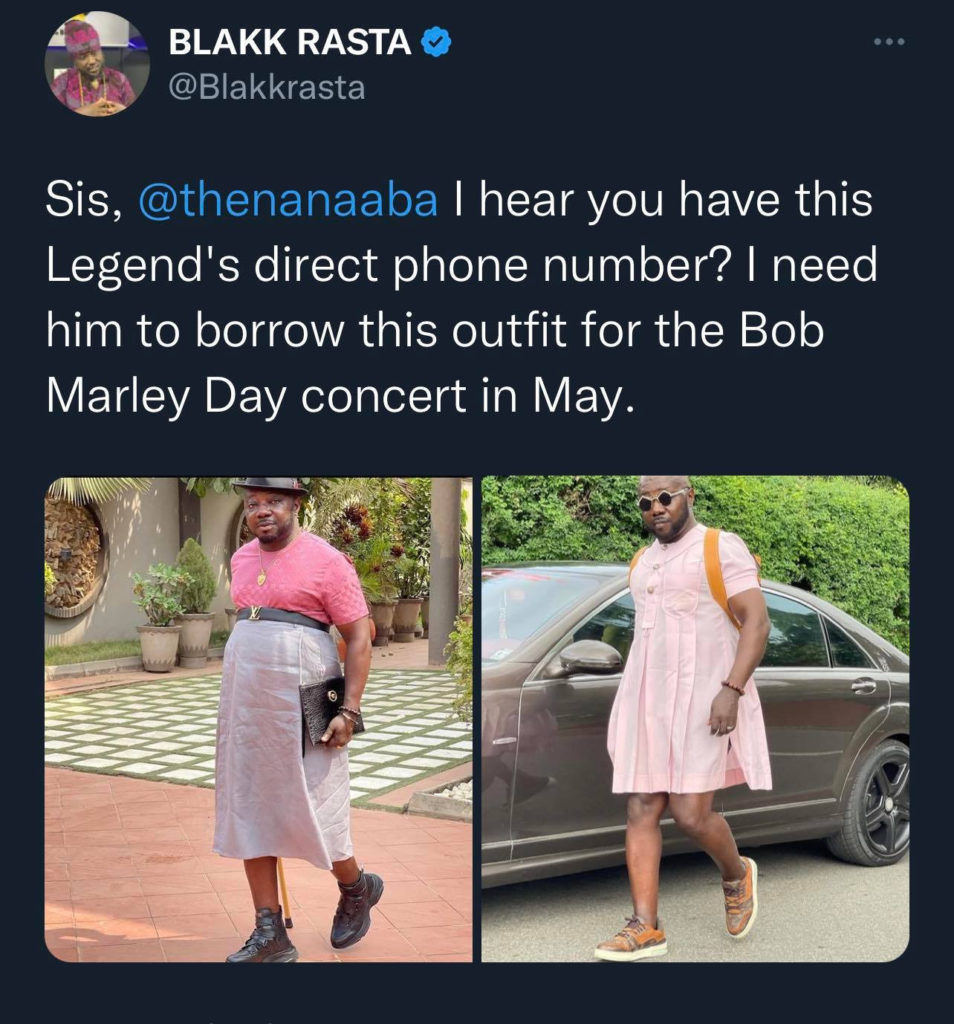 READ ALSO: "I didn't speak well" Yaw Dabo finally apologizes to Ghanaians over his 'Only lazy people watch movies for more than an hour' comments