Charterhouse, the organizer of the annual Vodafone Ghana Music Awards (VGMA), is calling for entries for the 2023 edition of the awards.
According to the organizers, all musical works produced from January 1, 2022, to December 31, 2022, are the only ones that are expected to be presented for consideration.
READ ALSO: Keche Andrew's Wife Announces Her Intentions To Contest For Parliamentary Seat On The Ticket Of The NDC
They added that entries can only be made via "our online portal at www.entry.ghanamusicawards.com and the submission deadline is Sunday, February 12, 2021.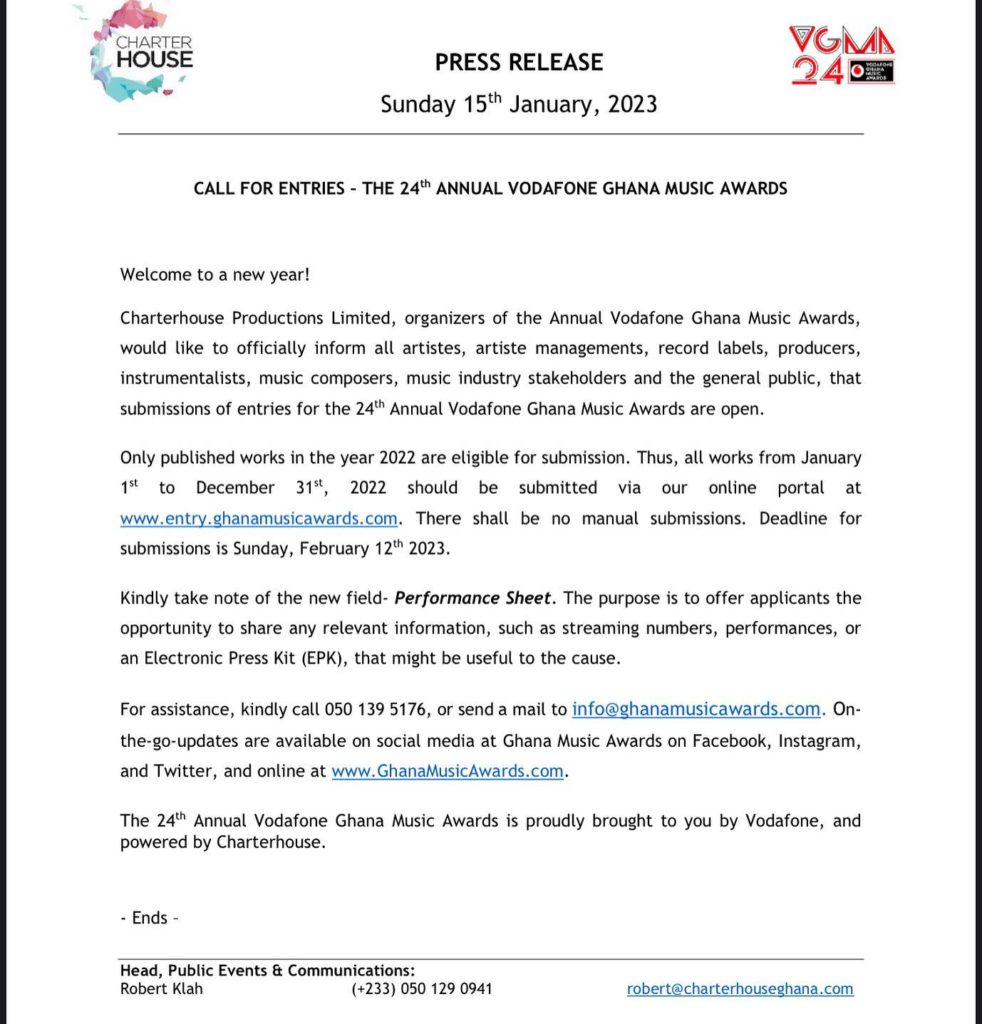 READ ALSO: 'Pay Our Money First, Fraud' – OB Amponsah F!res NAM1 Following His Zylofon Media Rebirth Post
The full nomination list is expected to be out after they are done with these initial processes.
The awards ceremony is organized by Charterhouse to reward deserving artists for their hard work, dedication, and contributions to Ghana's music industry.
VGMA seeks to recognize the songs that have kept music lovers dancing as well as award the artists, producers, recording labels, and other industry professionals whose tireless efforts in the face of adverse financial and logistical challenges have kept the entertainment industry vibrant.
The event is proudly sponsored by Vodafone and powered by Charterhouse.