Chief Imam Appoints Clemence Gyato As Peace Ambassador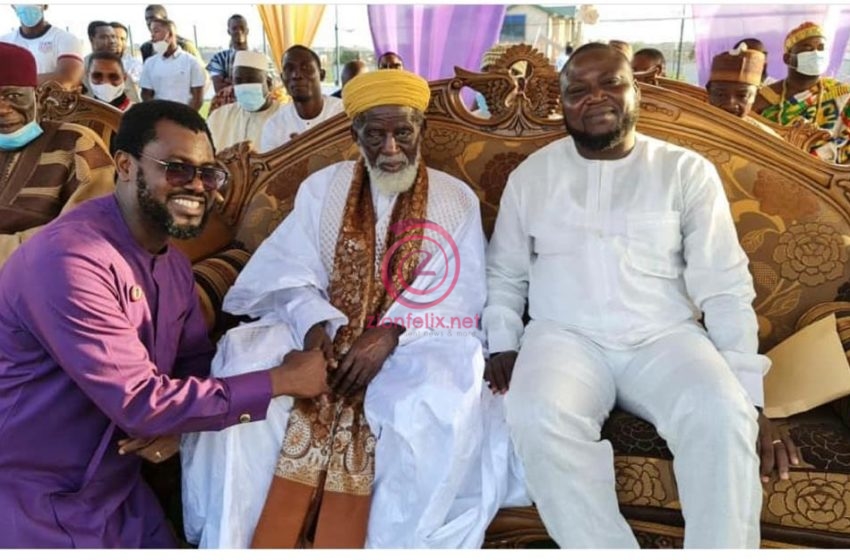 The National Chief Imam, His Eminence Sheikh Prof Osmanu Nuhu Sharubutu has appointed Mr. Clemence Gyato as Peace Ambassador.
This gesture was informed by the role Mr. Gyato has played in reversing the agitations in Alavanyo Nkonya area.
READ ALSO: Barima Sidney Eulogizes Nana Akufo-Addo In New Song 'Nana Gye Wo 4' (Audio+Video)
The appointment letter stated that "Over the years the office of the National Chief Imam has monitored your involvement in peace building efforts in various parts of the country including Alavanyo-Nkonya , Hohoe natives and some Zongo youth a few years ago.
Mr. Gyato who is a native of Nkonya Wurupong and currently the CEO of Aynok Holding Ltd, holds a Masters Degree in Peace and Security and a PHD Student in population studies at University of Ghana.
The National Chief Imam has therefore conferred on Mr. Clemence Gyato the title of "Peace Ambassador" to instill and maintain peace across Ghana.
READ ALSO: Adorable Daughter Of Rev. Obofour And Bofowaa Preaches Peace Ahead Of 2020 General Elections With Her Sweet 'Foreign Accent' – Watch Video
The Peace Ambassador connected his community in madina to the Ghana National Water Grid to supply pipe water to most inhabitants in the area.
The appointee has been involved in land redevelopment, Construction of Road and other Infrastructure to support government.
Check out videos from the special ceremony in Madina, Accra on 28th November 2020 below.