Ebony's Team Are Liars And Deceivers; They Signed Me And Never Gave Me My Car Nor Good House – Imrana Cries In Video (Watch)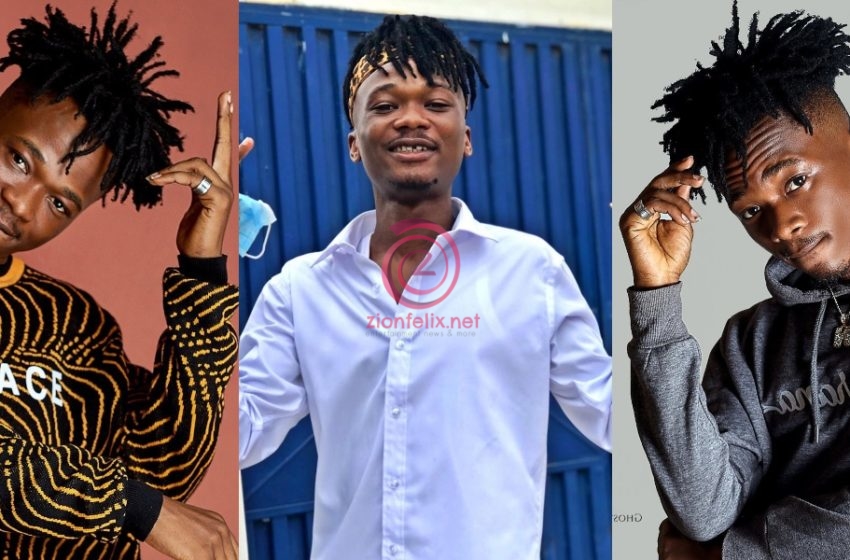 Fast-rising musician Imrana, has opened up about his ordeal at the hands of his management team over contractual matters.
The artiste cried in a video that went viral whiles performing his hit single 'Imagine Say', signed a deal with Japan-based record company Midas Touch Inc.
It however looks like the artiste is rather unhappy with the turn out of events as he called them liars for not keeping their part of the contract deal with him.
READ ALSO: American Superstar DJ Khaled Shows Massive Support To Ghanaian Dance Group De_Gamechangers (See His Post)
Speaking in an interview with Zionfelix on Zionfelix Uncut, the young artiste made a lot of claims on how the record label spoke to him "sweetly" in regards to his contract with them.
But till date nothing they promised him has come to light apart from his salary.
According to Imrana, even to get him an accommodation, which they spoke about since 2018 has become a problem.
WATCH VIDEO BELOW: Forward to the 25th minute
Only for them to get him an accommodation that is nothing to write home about, so he refused it.
Currently the "Imagine say" hitmaker says he even has to 'perch' with a friend in Dansoman, a suburb of Accra.
He seemed very bitter about how Midas Touch have been treating him after their agreement to work together.
Midas Touch gained face when the late singer Ebony was co-signed unto their record label and Ruff Town Records.
READ ALSO: I Would Never Endorse Any Betting Or Alcoholic Company – Funny Face Speaks In Video (Listen To His Explanation)
The two record companies further signed Mz Forson, Brella and Danny Beatz, but after the death of Ebony, nothing was heard concerning those deals again.
Midas Touch Inc. is an international record label and artiste management company based in Japan.
And one would have thought that signing Imrana unto their label would have given them the chance to gain face in the Ghananain entertainment space again.