Following Bulldog's description of him as someone who is very stressed and needs mental attention, popular radio presenter cum musician, Blakk Rasta has replied.
The 3FM midmorning radio show host took to his Twitter timeline to drop some jabs for the artist manager and entertainment critic.
READ ALSO: Actress Bibi Bright Finally Breaks Silence On Reports About Her Giving Birth To A Halfcaste Son With Another Man
In his tweet, Blakk Rasta wondered why Bulldog will claim that he is the one who is stressed when he is the one who has been locked up by the police on several occasions for making careless and deranged utterances.
He also wondered why someone who bears the name of a castrated dog does not see himself as stressed but will have the audacity to refer to him as the stressed one in any conversation.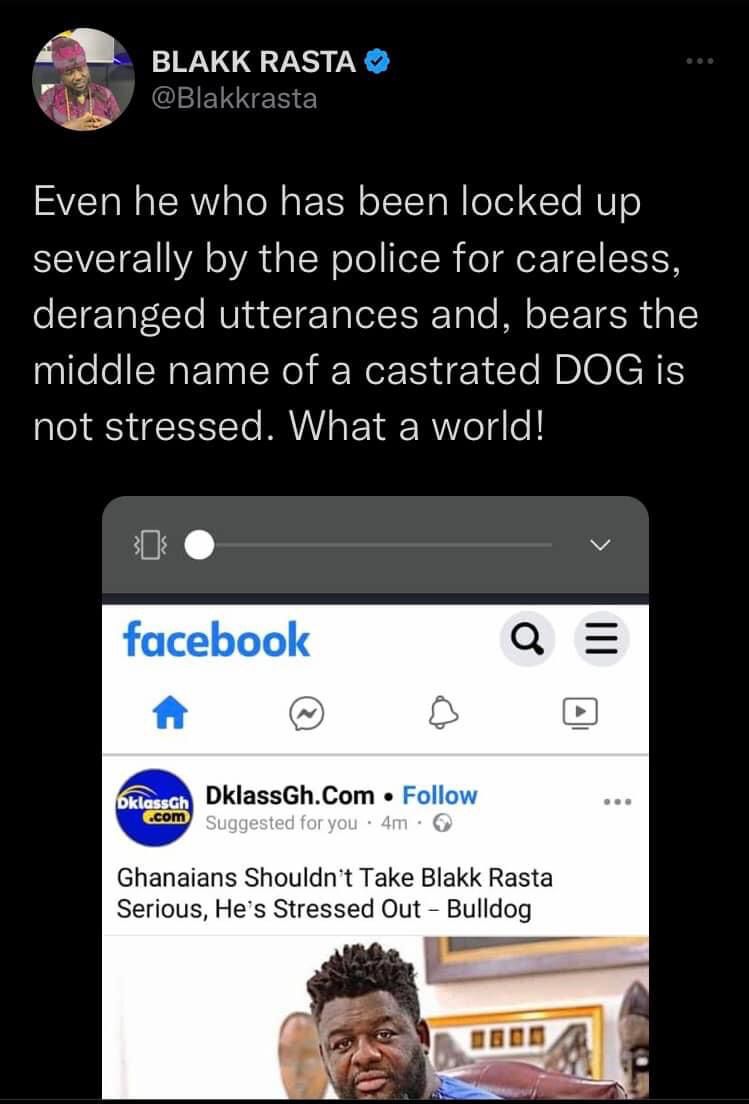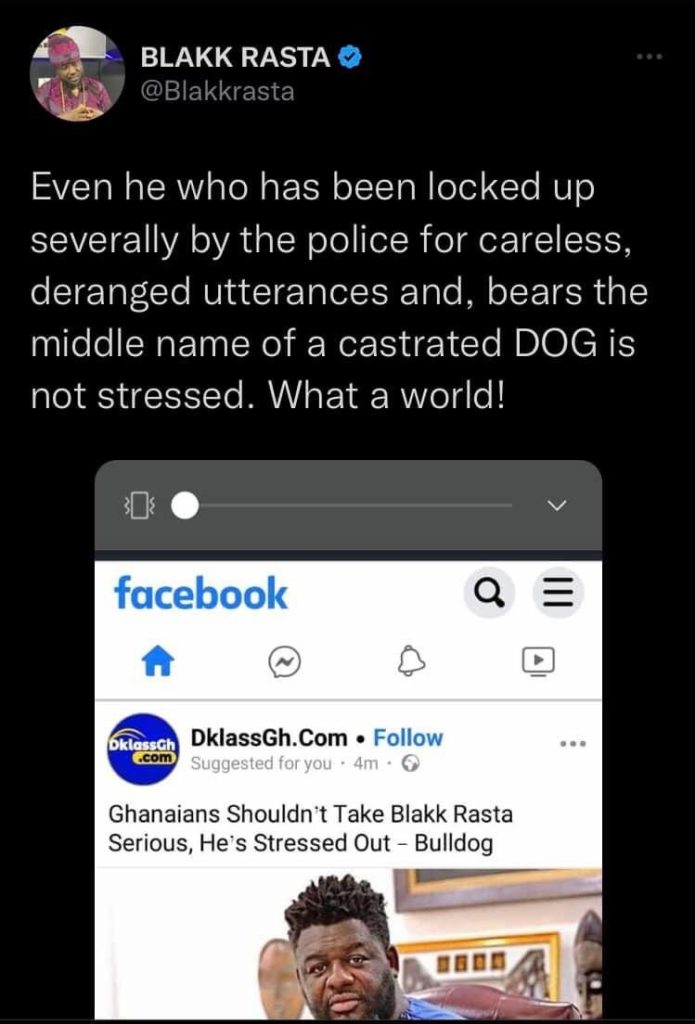 READ ALSO: VIDEO: Blakk Rasta Is Stressed – Bulldog Throws Hot Shots
The first jab from Bulldog and this current reply of Blakk Rasta started after the latter during his show on 3FM revealed that he wholeheartedly agreed with Mr. Logic, who claims there was nothing special about Sarkodie's re-make of 'Stir It Up'.
Blakk Rasta rated the new project as a disaster. He said: "The thing Mr Logic said is going to bruise some ego but I'm going to bruise more ego with what am going to say.
"What Sarkodie did was nothing but a desecration of the legacy of Bob Marley. It is so shameful, what Sarkodie did is nothing but a desecration of the holy music…should I go deeper? It is like a king has been buried and you go and dig him up, and steal the gold and diamonds that he's been buried with."