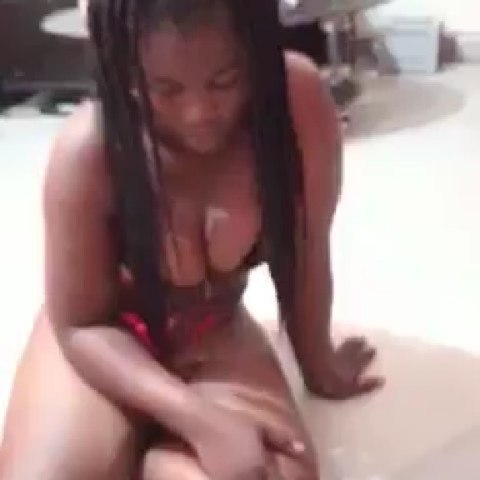 Ghanaian Slay Queen Busted And Given Serious Beatings For Trying To Chop The 'D' Of Her Friend's Husband Because She Supposedly Traveled (+Videos)
Nafisa, one slay queen from Techiman is probably cursing her stars now for sneaking into the house of her female friend's husband to find some D and 'chop' under the notion that her friend had traveled and was not at home.
While she thought she was in the clear for some good 'chopping', it turned out this female friend of hers and her husband set her up for the beating and humiliation of her life.
READ ALSO: Ebony's Father, Starboy Kwarteng Spotted 'Grinding' Heavy Tundra Ladies At A Night Club (Video)
Apparently, this lady had caught Nafisa trying to chop the D of her husband something ago and she (Nafisa) had apologized and promised that it would not happen again, and as such she was on the lookout.
So to prove that he had nothing to do with Nafisa, the lady's husband set her up and gave her on a silver platter to his wife to do justice to her.
READ ALSO: Blakk Rasta Says Those Celebrating NPP's Victory In 2020 Elections Are Crazy
In the video making rounds on social media zionfelix.net has come across, Nafisa was seen in her s3xy lingerie and colorful beads as her friend harrassed and gave her a serious beating for trying to destroy her marriage because she can't keep her libido in check.