Original Shana Arrested Over Slay Queen Ama Broni's N@ked Tw3rking On Stage Before Her Death, More Trouble Looms (Video)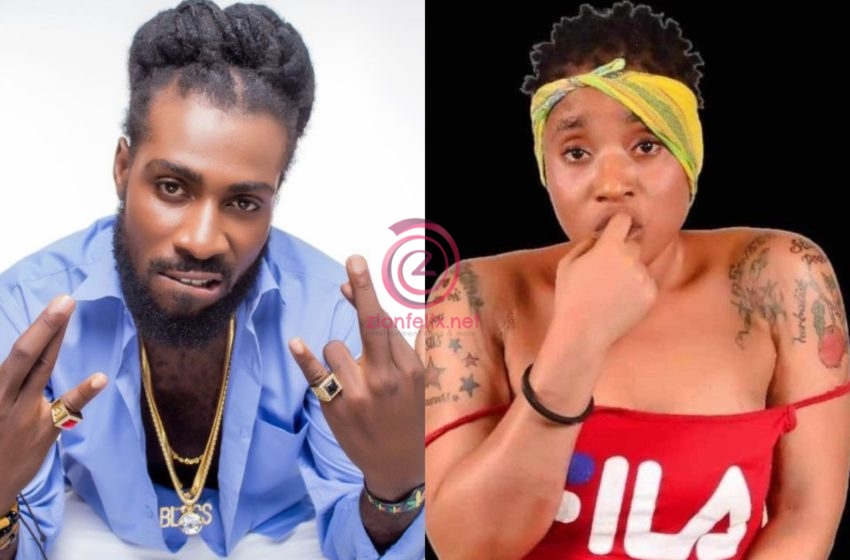 Ghanaian Musician Original Shana has been arrested over slay queen Ama Broni's naked twerking on stage before her untimely death.
Ama Broni, known in real life as Jennifer Osei was buried on February 11 after she met her untimely death at a Kasoa street carnival where Original Shana performed.
Ama Broni took to the stage at the street carnival to twerk naked after Original Shana dared the crowd that he will give $100 to anyone who can climb on stage and twerk naked.
READ ALSO: https://www.zionfelix.net/shane-donates-1000-to-late-slay-queen-ama-bronis-family/
Developments after the death of the slay queen has shown that news about her and circumstances surrounding her untimely death are far from over.
From the camp of Original Shana, his manager has revealed that his artiste was arrested over Broni's naked twerking at the carnival.
In an interview with zionfelix.net, Shana's manager narrated that the police from Kasoa Liberia Camp Police Staion came to his office on the directon of the Police commander but they couldn't meet him. They called him and told him that the commander sent them to bring Orginal Shana.
READ ALSO: https://www.zionfelix.net/slay-queen-ama-broni-came-to-remove-her-dross-and-showed-her-tonga-for-100-im-not-the-cause-of-her-death-musician-shana-speaks/
Shana's manager told the police that they will come to the policestation in the evening. At the police station, their statements were taken and they were arrested and transfered to the Kasoa Police Headquarters.
The manager told zionfelix.net that they are being processed for court and they will be in court on Tuesday.
Watch the video below: