GHS 500 Is Too Much To Start Business With, I Built My First House At Age 27 – Tracey Boakye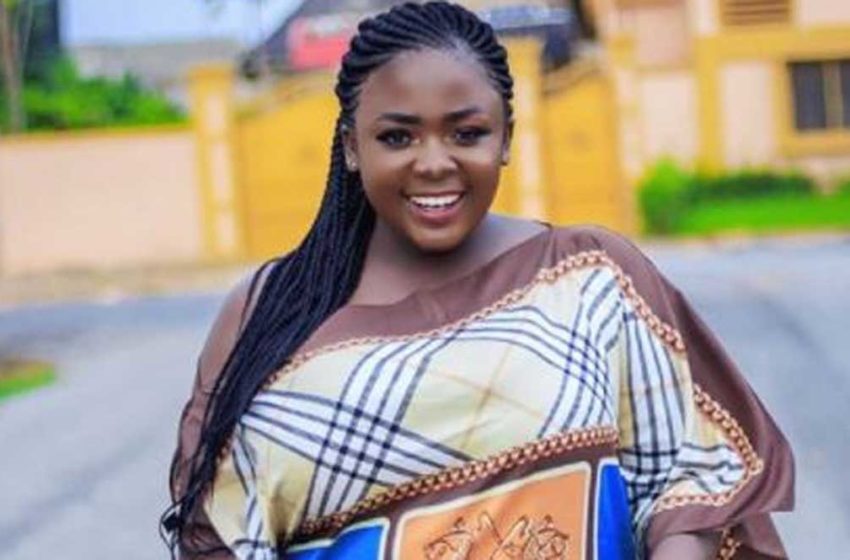 Ghanaian actress and producer, Tracey Boakye has disclosed the amount young girls can start a business with.
In a video sighted by Zionfelix.net, the 'Baby Mama' producer revealed many young Ghanaian girls have approached her asking how much they can begin a business with.
The popular actress was optimistic they can start a business with GHS 300. She indicated that GHS 500 is even too much for them to start their businesses with.
READ ALSO: Shatta Bandle Turns Musician, Records Song With Ahkan, AY Poyoo And Ablekuma Nana Lace – Watch Video
Tracey Boakye stressed they can make it if only they will swallow their pride and work hard for what they want.
After staying outside the country at the age 14 years to 15 and returned at age 16 from Canada and the UK, she recounted how she began her business with an amount that she cannot even recall now.
According to her, she cooked porridge, oath and braised rice with eggs being sold on a table in front of her grandparent's house.
READ ALSO: Comic Rapper AY Poyoo Speaks About American Rapper Snoop Dog's Massive Love For Him (Watch Video)
From a humble beginning, Tracy Boakye was able to build a container from her savings. She also started a boutique business which was doing well.
Her dream to become an actress saw the light of the day after she attended several auditions and had the chance to feature in some movies subsequently while doing her business alongside and saving her profits.
She reminisced how she listened to a movie director's advice to be a producer and how her first movie was produced featuring Lilwin after determination and hard work.
READ ALSO: Help Me Win The War Of Life – Shatta Wale Prays To God In New Song 'Where I Come From' – Listen
Tracey Boakye emphasized no man supported her at that time, she worked very hard, started low and rose to where she is now with the help and blessings from God.
Her story is very intriguing, watch the video below for more about Tracy Boakye's success story and advice to young girls.