Comic Rapper AY Poyoo Speaks About American Rapper Snoop Dog's Massive Love For Him (Watch Video)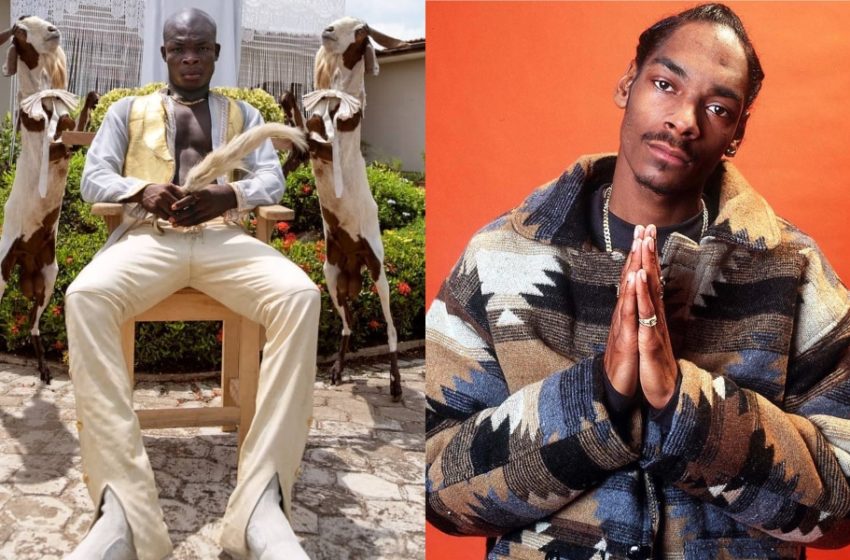 Comic Rapper and humorist, AY Poyoo, has reacted after multiple award-winning American rapper, Snopp Dogg, gave him a surprise and massive 'shoutout' during an IG Live session.
It would be recalled that international comedian Michael Blackson featured AY Poyoo in one of his IG Live videos recently.
During the call, Snopp Dogg drop by through the comment section to hail AY Poyoo by calling him THE GOAT – culled from the Ghanaian's viral music video 'I AM The GOAT'.
READ ALSO: Latest photo of Delay wearing expensive diamond ring sparks engagement rumours (See Photo)
Screenshots of Snopp Dogg's comment went viral in Ghana with many people on social media congratulating AY Poyoo over the huge recognition.
Now, in reacting to the incident himself, AY Poyoo noted that the gesture "feels good" and that he was so happy to have been recognised by the such a superstar.
The video which was posted on the IG page of Zionfelix, saw the singer in high spirits as he beamed with smiles and excitement when he was questioned about the comment from Snopp Dogg.
"It was cool…it was very 'gentelic'. The feeling was great, it was cool, it was fantastic," AY Poyoo was heard saying in the video.
READ ALSO: Mikki Osei Berko Reveals The Difficulties He Encountered When Working With Multimedia
WATCH VIDEO BELOW:
AY Poyoo was seen in his trademark chains and barchest as he appeared to be in a studio to shoot a video.