Latest photo of Delay wearing expensive diamond ring sparks engagement rumours (See Photo)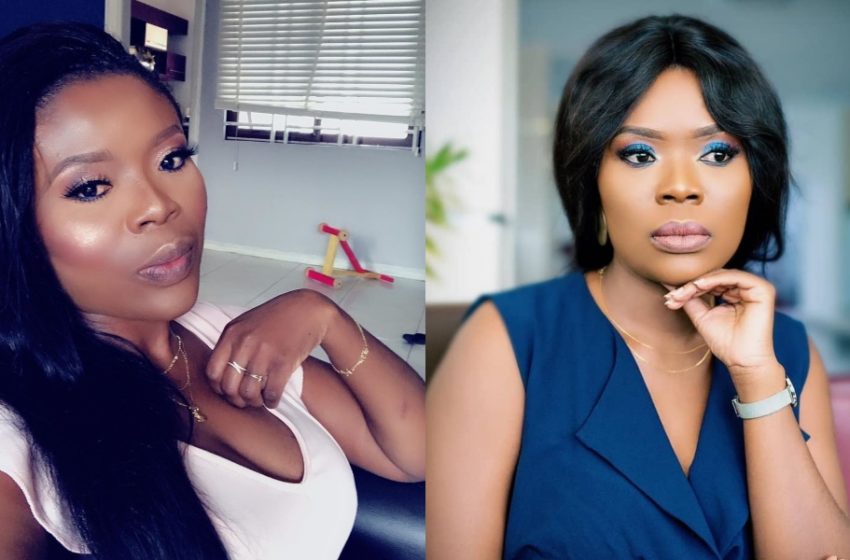 A latest photo entrepreneur, television and radio show host, producer, public speaker and Women's Advocate, Deloris Frimpong Manso popularly know as Delay, has stirred marriage rumors online.
The photo, which had Delay smiling for the cameras has incited public rumour that she is set to tie the knot if she has not secretly done so already.
A recent picture showed the Delay Show host wearing what looked like a diamond ring on her left ring finger.
READ ALSO: Keche Acquires Brand New Expensive Car – Check Out A Beautiful First Time View Of It
According to a latest member of the "akonkonsafo)" Association of Ghana, Delay was wearing a signet of marriage.
The social media user entered the dm of Zionfelix with a picture of the TV show host wearing what seemed like an engagement ring.
"Zion pls loos (look he meant) at Delays hand carefully, look like she's engaged or married", the social media user wrote.
SEE PHOTO BELOW:
READ ALSO: Mikki Osei Berko Reveals The Difficulties He Encountered When Working With Multimedia
Delay has always been known as a private person who does not like to put her personal stuff out in public.
But her current picture, if it's anything to go by, looks like a diamond ring on her left marriage or engagement ring finger and has left her fans wondering if it is just a fashion ring or actually an engagement ring.