Mikki Osei Berko Reveals The Difficulties He Encountered When Working With Multimedia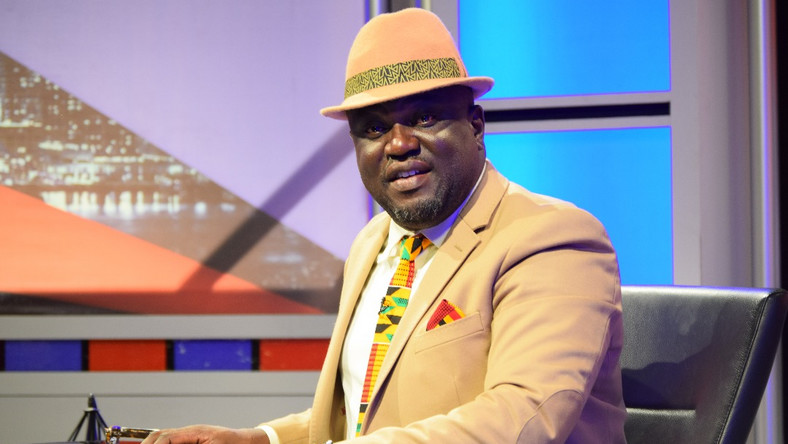 Ghanaian actor, Mikki Osei Berko, well known as Dada Boat, has revealed the difficulties he encountered at the time he worked with the Multimedia Group.
In an interview with Fiifi Pratt on Kingdom Plus FM, the popular actor stated that he ended up being disappointed after he left the United Kingdom to work with Multimedia after a successful interview with officials of the company.
READ ALSO: Close Source Reveals That The Family Of Late 'Bishop' Bernard Nyarko Are Allegedly Treating His Biological Children Badly
Mikki, also known as Master Richard for his role in the popular Ghanaian TV series 'Taxi Driver' recounted the financial challenges he faced during his days with the Multimedia Group Limited.
"I said all my life and with the experience in radio, good production team is one thing I believe in because if your program will be successful it depends on the production team you have but I came back from UK and didn't have a production team, I later got two guys to help with the production but it was tough for me because I was not getting money for their transportation to work and back home, the late Fennec Okyere was even the one who got me two other guys," he narrated his ordeal.
READ ALSO: Bishop Bernard Nyarko's Funeral Is This Weekend, Family Outlines Plans
Mikki Osei Berko in a recent interview disclosed how many Ghanaian celebrities would struggle to afford good health care should the unexpected happen.
He lamented most celebrities in the country are paupers.
Watch Mikki's full interview with Fiifi Pratt from below.