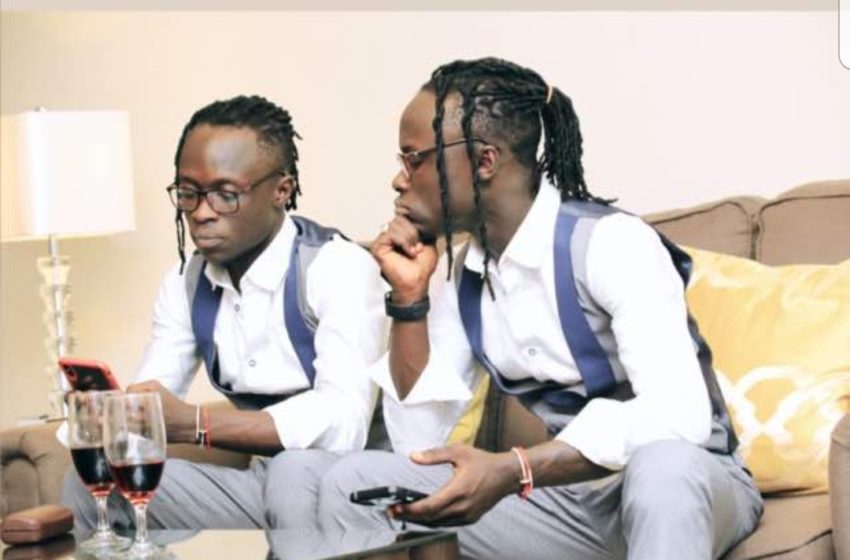 God Doesn't Bless Anyone, Your Hard Work Will Determine Your Success – Mystic Twins
Many people have the belief that God is the source of their blessings on this earth. Some of them even spend many hours praying and waiting for such blessings to manifest.
However, Mystic Twins made up of McMaine and McKenzie shared a different view on the blessings of God to humanity.
During an interview with ZionFelix on the 'Uncut' Show, Mystic Twins argued God does not bless anyone.
READ ALSO: Daddy Goals! Stonebwoy Melts Hearts As He Is Spotted Carrying His Daughter, Jidula On The Back (Video)
According to them, the hard work that someone will put up will determine his/her success.
Mystic Twins emphasized that whatever is given to the universe will surely come back.
They said it is wrong for people to blame their parents if they do not make it in life. They explained everyone has the opportunity to change or make his/her life better.
READ ALSO: Philipa Baafi Releases 'Hallelujah'
When asked about those who believe they will be blessed paying huge sums of money at churches, Mystic Twins answered that everyone has what they believe in—and once they believe in the harvest and other things at the church, it is likely for them to get something back.
Watch ZionFelix's full interview with Mystic Twins below.