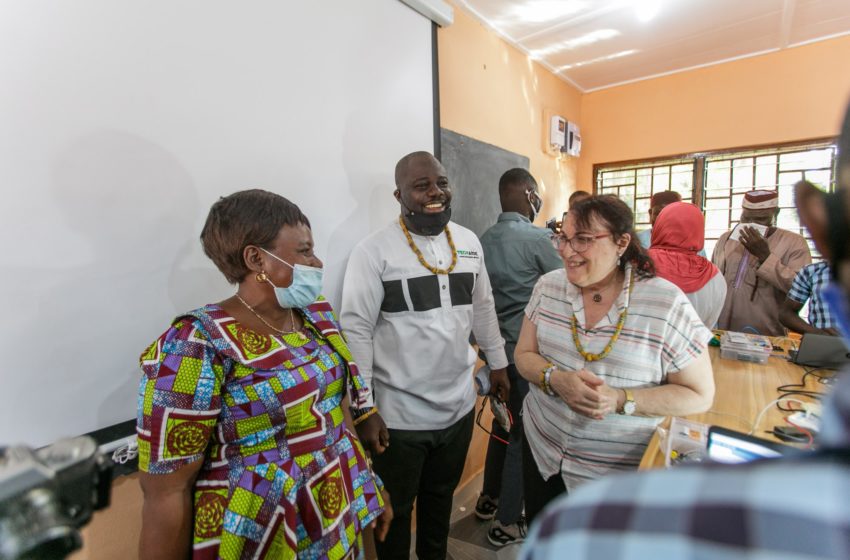 HAF And FYF Dedicates Ultramodern ICT Centre In Nkonya Ahenkro
The Helping Africa Foundation (HAF) and Friends of Yamoransa (FYF) Foundation on Thursday, November 19, 2020, dedicated an ultra-modern ICT centre to the Nkonya Ahenkro community as part of their efforts to promote IT education in Ghana.
The lab is one of the eight Yamoransa Model Labs built across some eight regions of Ghana as the vision of Helping Africa foundation and friends of Yamoransa foundation to impact lives through technology. The labs consist of a 50 seater fully equipped ICT center, a maker space for Robotics, 3D printings, Virtual Reality, Augmented Reality, and a conference room for training and workshop.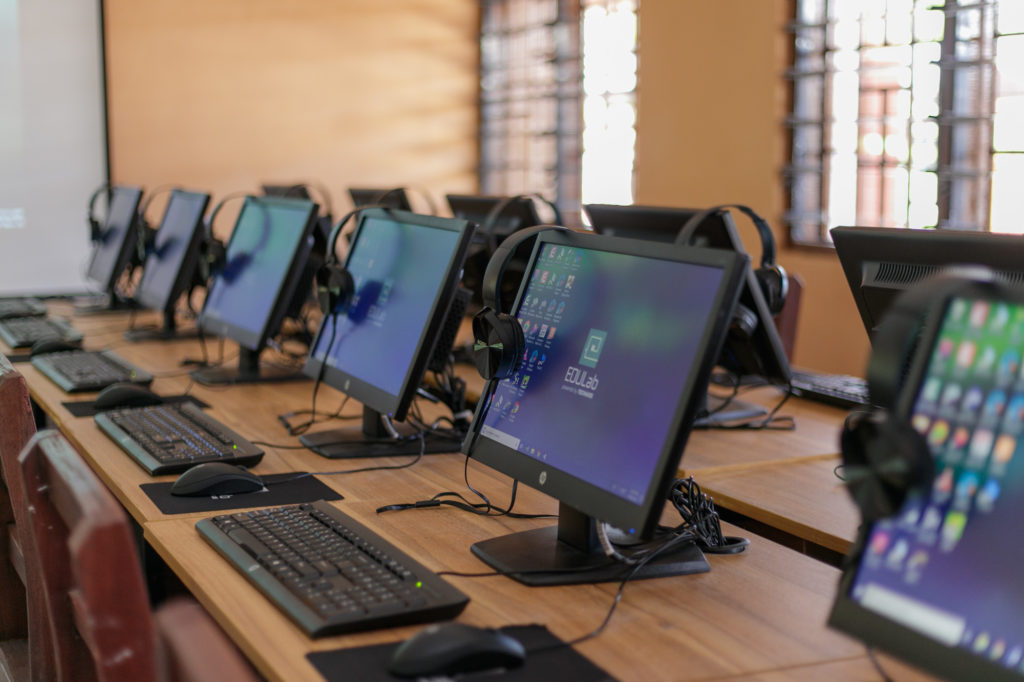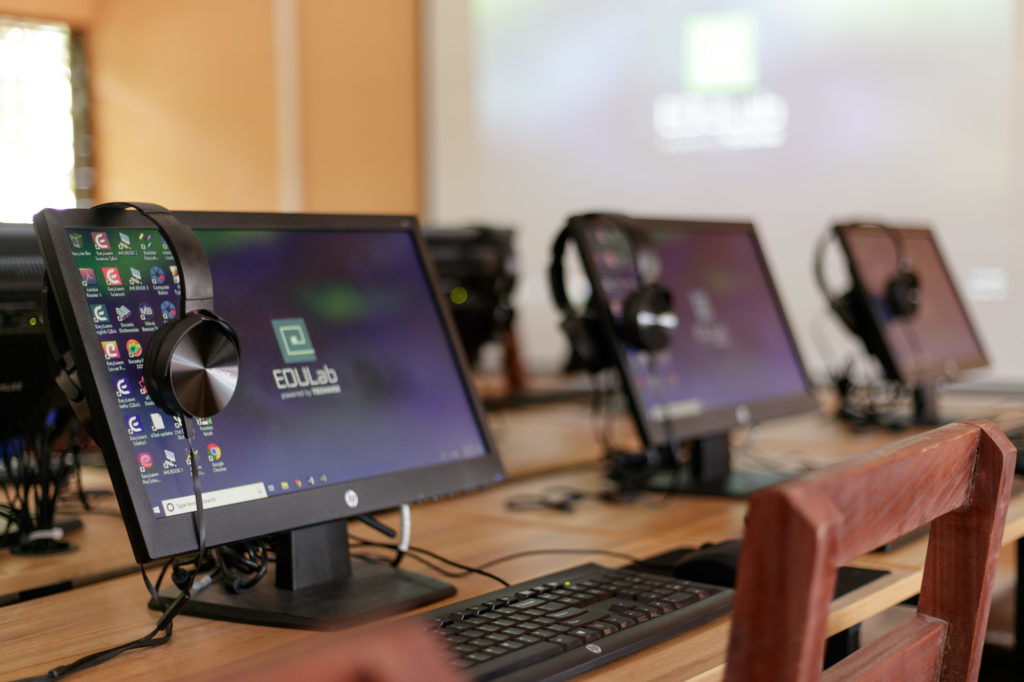 Speaking at the dedication ceremony, the Executive Director of HAF and FYF, Mr. Japhet Aryiku said that, the project was part of a bigger vision of the organization to create a window for citizens of Ghana to be model citizens of the world who can compete at any stage with their IT knowledge. He encouraged the community to make judicious use of the project and ensure it serves its intended purpose.
READ ALSO: Yamoransa Model Reiterates Its Commitment To Impact Education Through Technology In Africa
Mr. Kafui Prebbie the CEO of TECHAiDE and Projects Manager of Implementers directed the community heads and other stakeholders to allow students to use the centre without having to pay for it. He added that his outfit opted for solar energy to avoid making the centre inefficient due to power outages and also due to the inability of the community to cater for utility bills.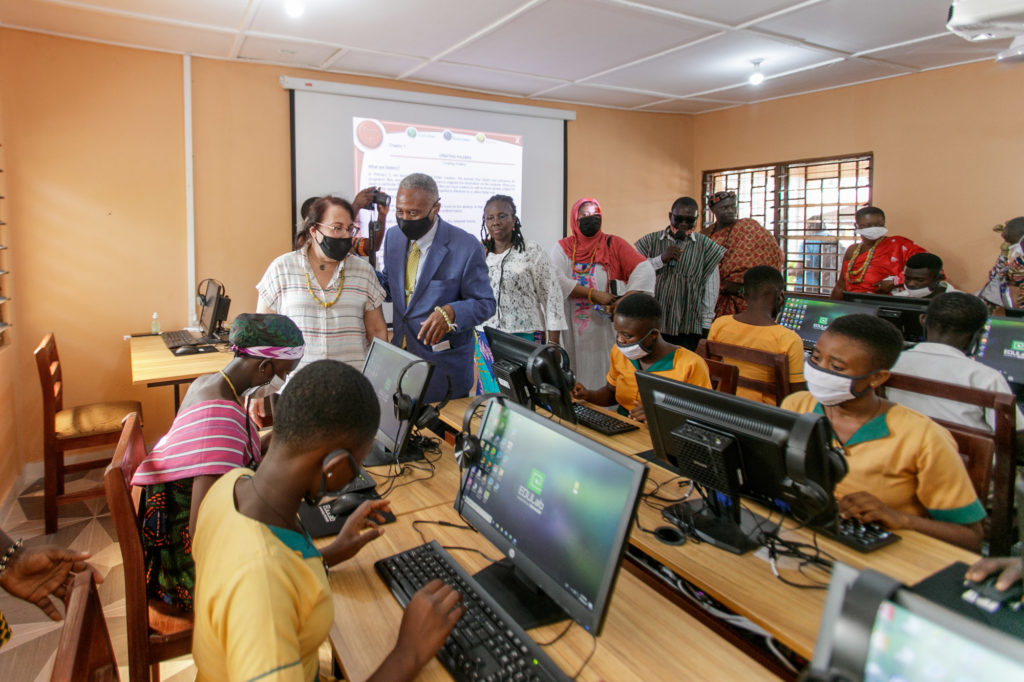 The President of HAF, Dr. Deborah Rose encouraged the students to make good use of the centre to boost their academic work. According to her, she was confident the community will do well in the coming exams with these new structures since they were doing pretty well without this facility.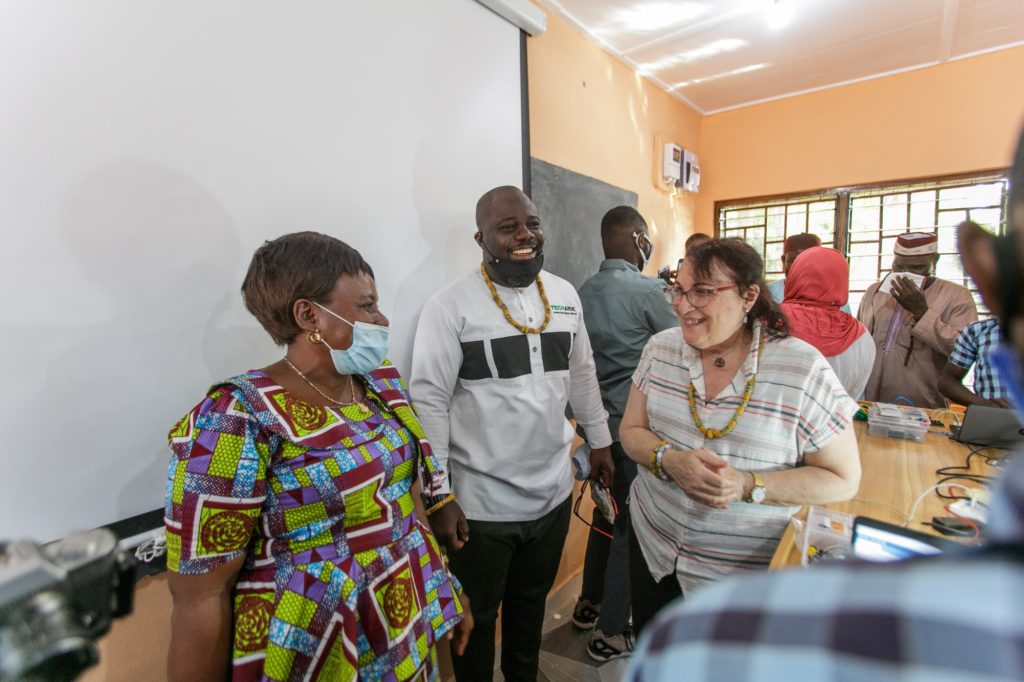 The Yamoransa Model Lab project is an plan that seeks to make build an ultramodern ICT centre in all regions of Ghana as a way of making sure that, the teaching and learning of ICT in schools go beyond theory. The ultimate goal of the project is to ensure that, citizens of Ghana can become model world citizens and equip enough to challenge other nationals in the world of technology.