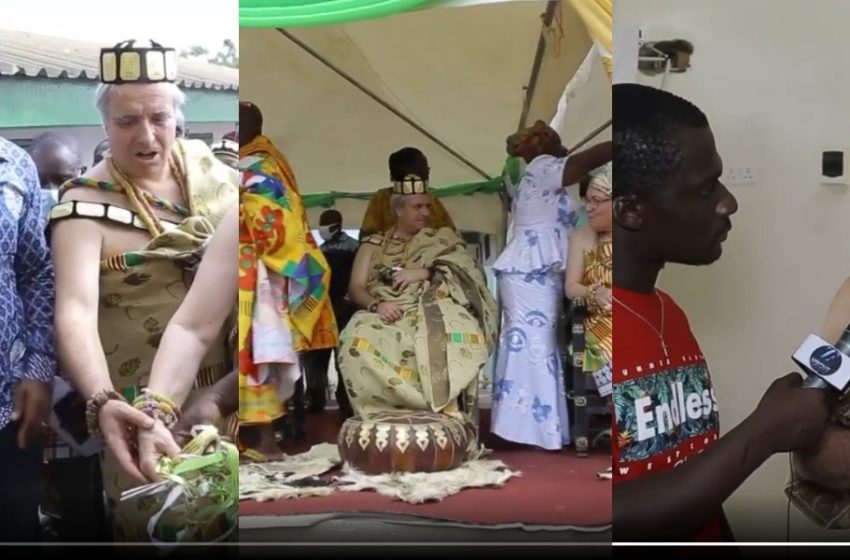 Helping Africa Foundation And Friends Of Yamoransa Foundation Rededicate Yamoransa Model Resource Center In The Central Region (+Video)
The Helping Africa Foundation And Friends Of Yamoransa Foundation together with a number of top alumni from Yale University in USA have rededicated an ultramodern resource center to the people of Yamoransa.
The resource center which is known as the Yamoransa Model Resource Center is located in Yamoransa in the Central region of Ghana.
READ ALSO: Yawa! Married Man Chasing Other Ladies In Popular Facebook Group Busted And Exposed Big Time – Juicy Details Here
Among many other things, the ultramodern edifice houses a computer lab, a conference center, markerspace and a kitchen section for home economics students.
The facility has the main aim of helping the youth hone their skills so as to grow up to become useful in society and also get to pass on what they have learnt.
WATCH VIDEO BELOW:
Speaking about the project at the rededication event, Mark, one of the pioneers of the idea, indicated that the townsfolk were having some difficulty in putting up a building.
So together with a number of people and associations, they stepped in and help put up the edifice which would assist in hands-on training in the area.
Mark added that there were other projects they were looking to start and would soon roll them all out.
READ ALSO: Victoria Lebene Flaunts Her Banging Postpartum Body With Shade For People Alleging That Her Fine Gym Instructor Has Chopped Her
One patron of the edifice revealed that students would be allowed to use the facility for free since mechanisms have been put in place to ensure the center is maintained.