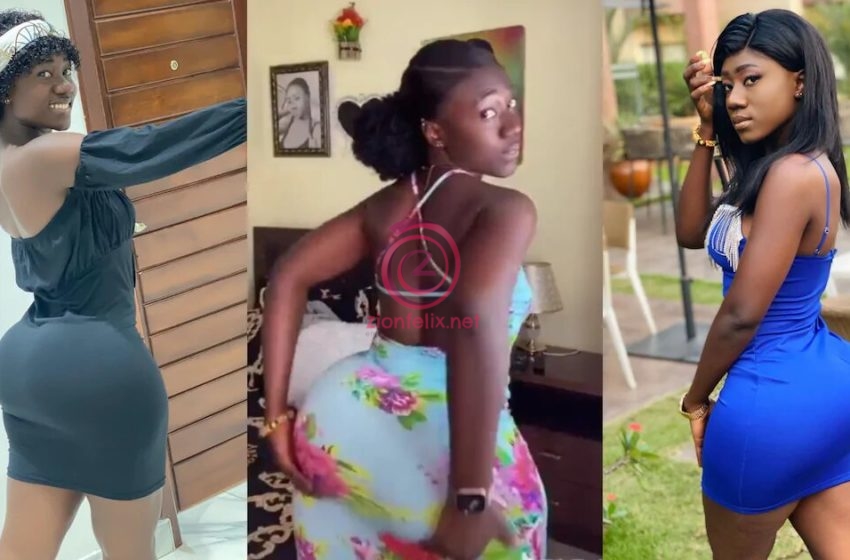 Hajia Bintu Warns Men With Small D!ckz To Stay Clear Her Way (Video)
The newest social media sensation in Ghana, Noami Asiamah aka Hajia Bintu has listed her preference when it comes to men.
In the list of things she wants using one of her numerous Tik Tok videos, Hajia Bintu revealed the type of height, the financial status, the complexion, the s3kz position, the size of manhood she prefers when it comes to her dream man.
READ ALSO: Kalybos Speaks About His Current Relationship With John Dumelo
From the video which is trending currently on some social media platforms currently, Hajia Bintu revealed that she wants a tall man, who is dark in complexion and a man who has a fat bank account to cater for all her financial needs.
She also indicated that any man who does not have a very big joystick should not come her way because he can't satisfy her desire with any small joystick.
READ ALSO: Bridget Otoo Goes Hard; Bl@stz Netizen Who Said She Is Bitter Because She Was Sacked By TV3 (Screenshot)
On her favorite @topa position, she really enjoys d0g.gy style s3kz-position.
Well, this is a blacklist of things any man who has been thinking of having her as his woman should look at before he makes the approach.
Watch the video below…