One time Ghana Youth Blogger of the year Harry Ahovi with the brand name Harrygraphic has been adjudged the Best Blogger in Volta Region at the just ended Volta Media Excellence Awards 2023.
The young man is the personal blogger and publicist to Ghana's youngest musician Foto Copy and his brother Jessy Degreat who is an Afrobeat singer and a rapper.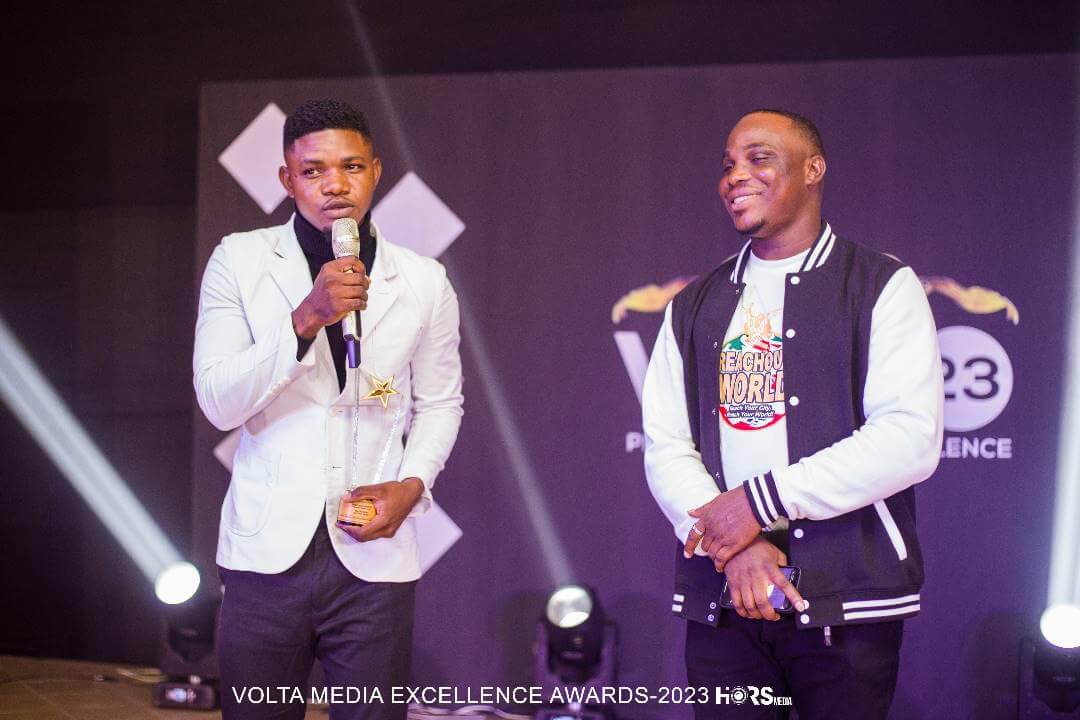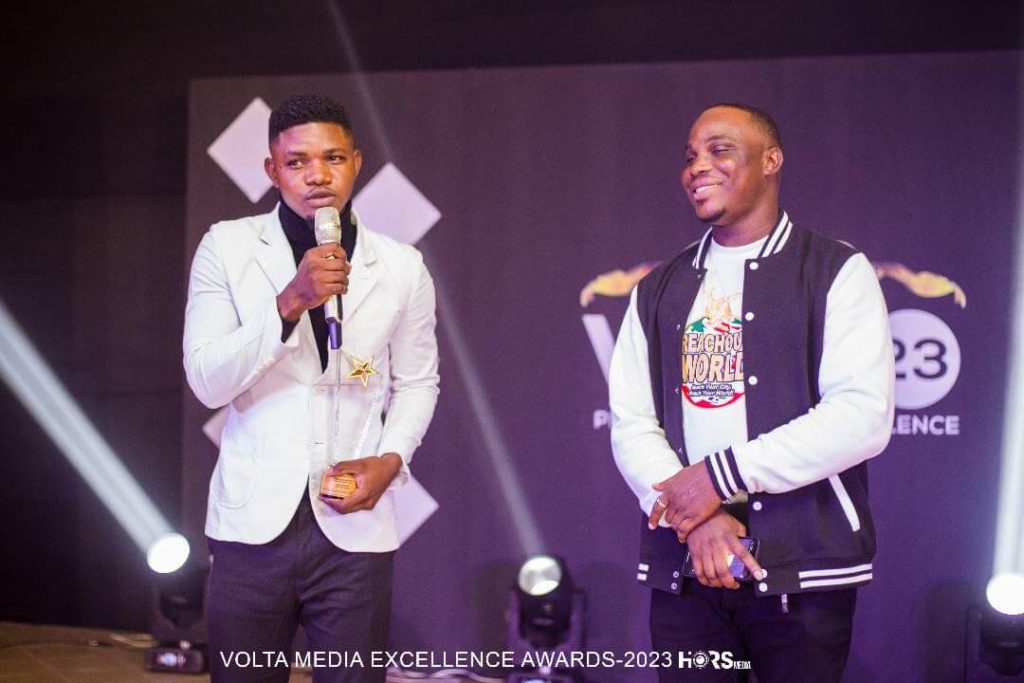 The 4th edition of the Volta Media Excellence Awards took place at HO Technical University campus on Saturday 29th July 2023. The event saw top media personalities from the region come together to celebrate their success and share their experiences with the young ones.
Speaking to Volta First TV, Harrygraphic expressed his excitement after receiving his plaque. He also urged his colleague bloggers to be United in pushing talents and other good materials from the region. Currently, Harrygraphic is one of the reporters recruited by Ghanaweb on the Ghanaweb reporter.
His contribution to the media space has been crucial and positive across the country with works that prove his credibility.