Artiste manager and executive music producer Ayisha Modi – Has revealed that she's willing to donate her liver to KiDi.
Ayisha Modi's claims that she's willing to donate her liver to KiDi follows after follows young musical artiste got many people worried after he shared a teaser of his new song scheduled for release on 27th April 2023, with a video of him making some inferences about his health.
READ ALSO: "I'm not in competition with anyone" – Piesie Esther speaks about the forthcoming VGMA awards
Through the lyrics of the song, KiDi suggested he was battling a liver-related condition which would live his fans in tears if it's exposed to them.
On the back of this, many of his fans are hoping and praying that the lyrics of the song should not be the reality of his health.
One such person is Ayisha Modi who has come through with a message of consolation for KiDi to overcome whatever he's currently battling behind closed doors.
Additionally, the socialite – whose name is seemingly tied to all forms of benevolent acts in this world – assured KiDi of her unflinching support should he need a liver donor.
"Dear @kidimusic I pray it's not tru but if really it's tru and you want a donor I could help if we compatible, she wrote sharing a video of the snippet. "This lyrics are scaring me. I pray and hope it's just a lyrics and there is nothing more to it.
"This song we won't sing along because the message it carries is heart breaking and we as Ghanaians are not ready to accept this."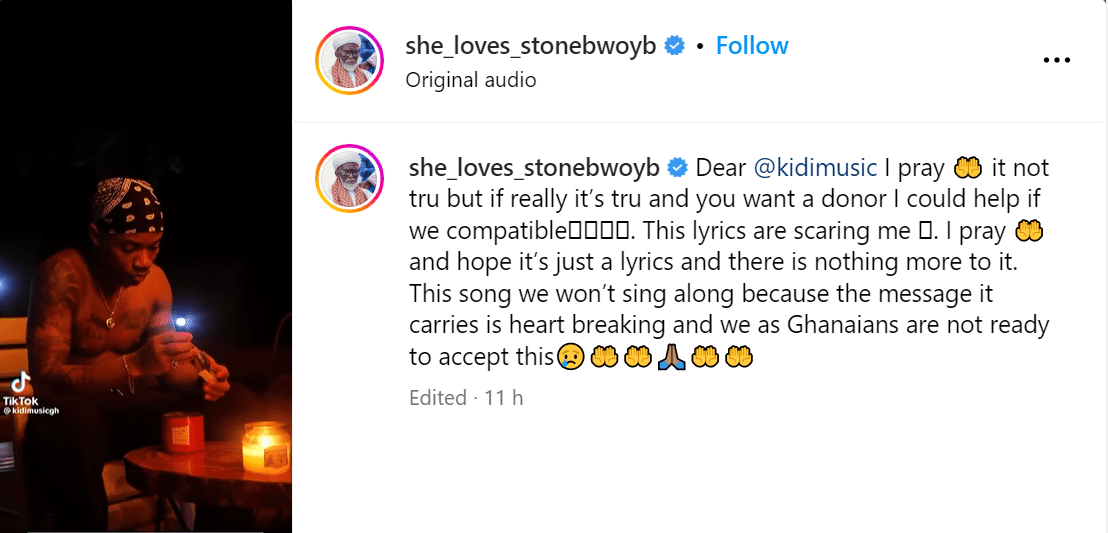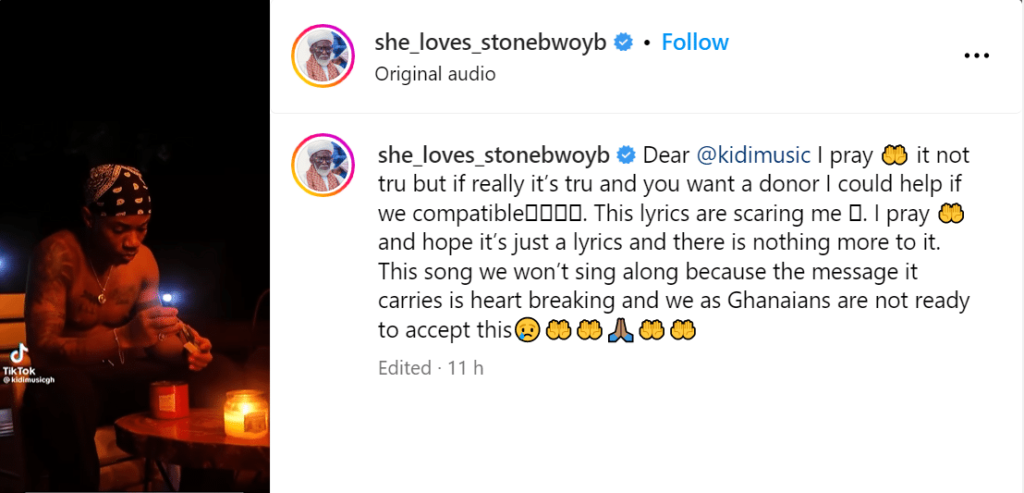 READ ALSO: Some of you are hypocrites – Fella Makafui descends on critics