Social media folks have been launching attacks on fast-rising singer cum nurse, Iona because she decided to post a simple and nice photo she took with the popular entertainer, Afia Schwar when they meet last night.
According to the folks who have been berating her, she has just acted like the biblical Judas Iscariot because she has given Mzbel on a silver platter to Afia Schwar just because they (Iona and Mzbel) have had some issues recently.
READ ALSO: Mzbel's 'Daughter', Iona Reine Becomes Friends With Afia Schwarzenegger In The Wake Of Her 'Problems' With Mzbel (Photos)
Some of the comments seen under the photo she posted on her Facebook page have described her as an ungrateful underground musician who is very pompous, among many other things.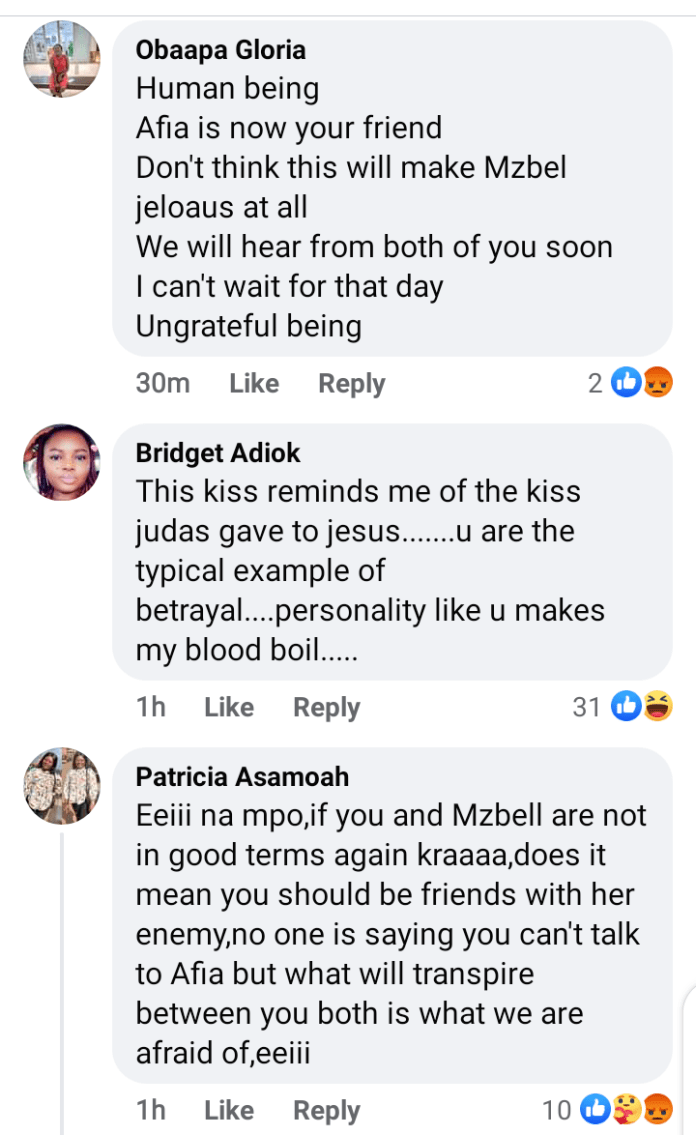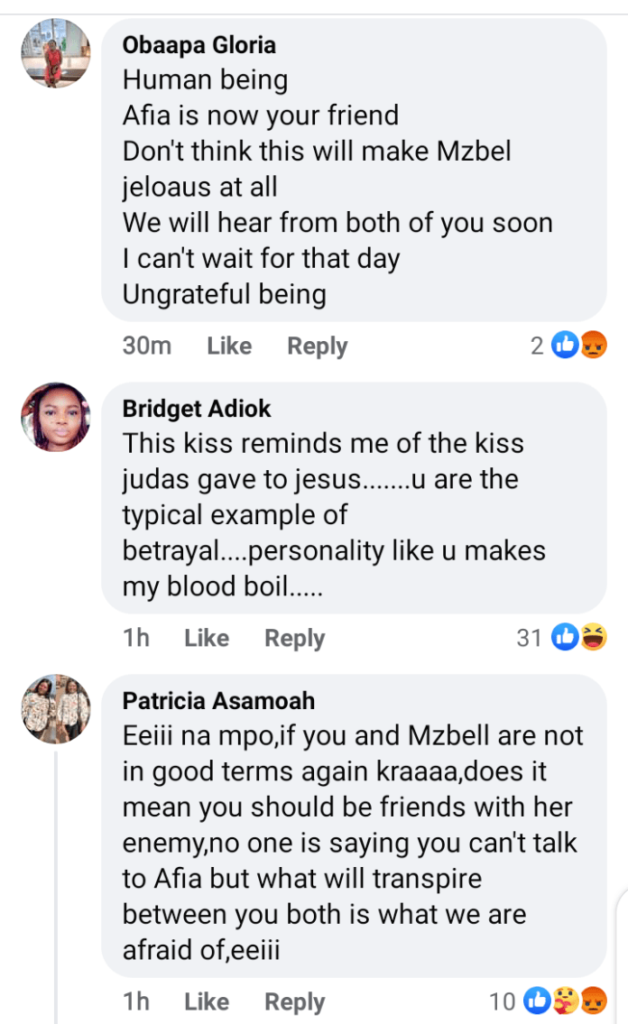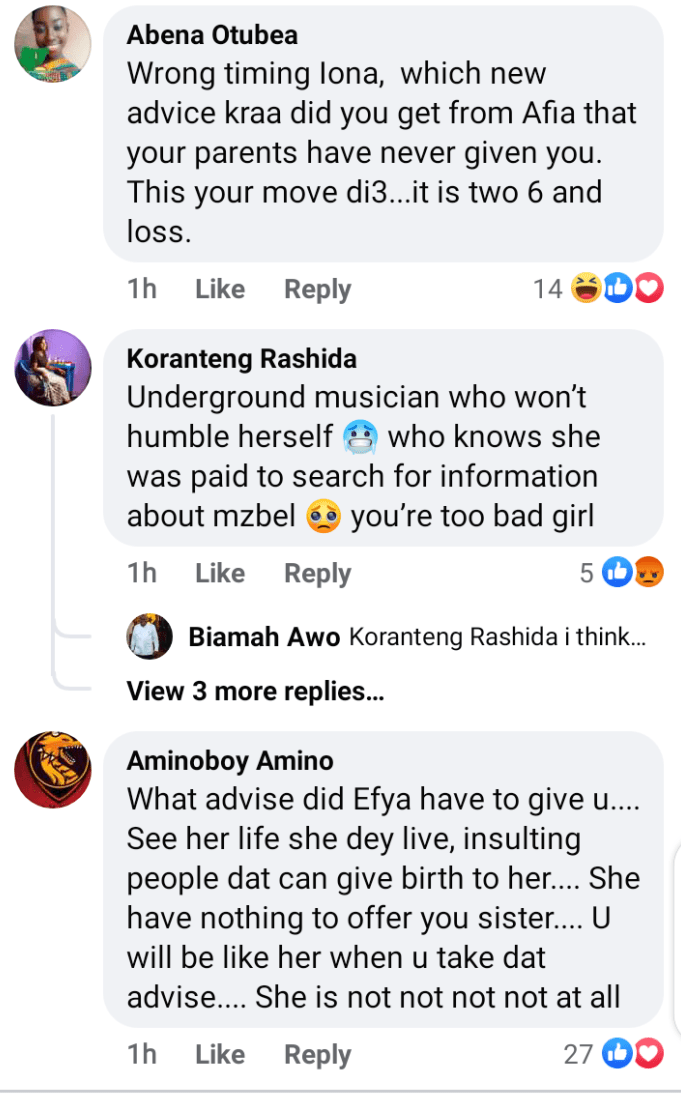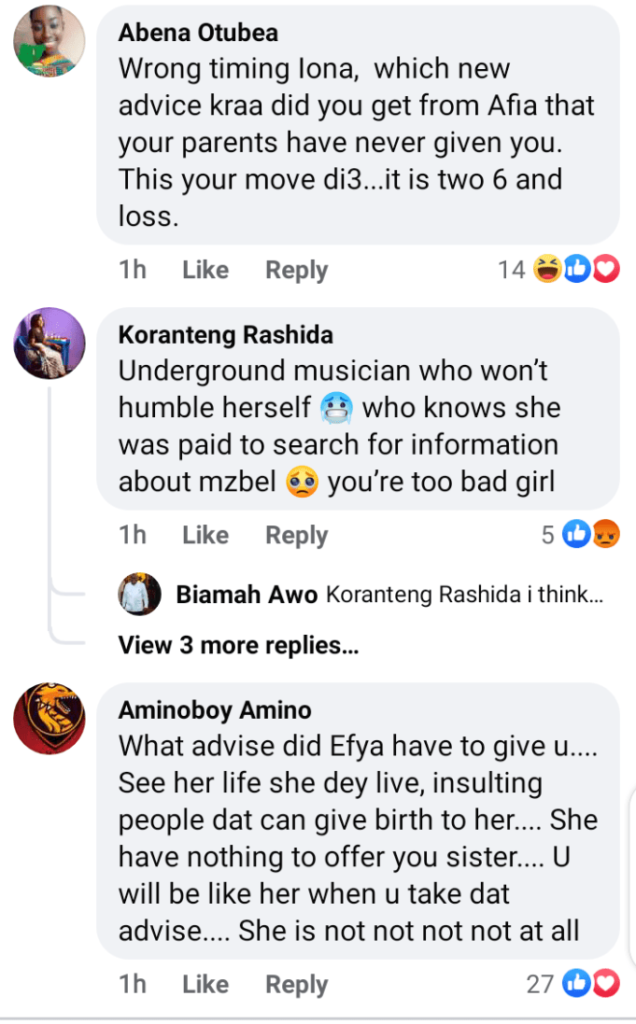 READ ALSO: Bridget Otoo Goes Hard; Bl@stz Netizen Who Said She Is Bitter Because She Was Sacked By TV3 (Screenshot)
If you are at a loss as to why people online should make a huge faux about a simple photo, it should be noted that during Mzbel's fight with Afia Schwarzenegger and Tracey Boakye, Iona was staying with Mzbel and appeared in most of the videos she did to either jab or reply them.
Also, Iona had in the month of November this year posted a picture of Mzbel idolizing her and referred to her as her fine mama.
But all in all, I feel that social media folks should cut Iona some slack because it pays to have peace.