King Nasir, the American adult movie star who has volunteered to help Shugatiti reach org@sm for the very first time in her life has started soliciting funds to stream their 'atopa match' live.
In a fresh trending post, King Nasir requested funds from netizens and others who wish to see this become a reality.
READ ALSO: Exclusive: Mona4Reall's Management Finally Releases Statement About The Alleged Arrest And Detention Of The Socialite
According to him, he wants the whole encounter to be telecast live and therefore he is urging all those interested in watching himself and Shugatiti settle their case to donate and support.
He posted: "For the fans that wanna see this match up happen! You can support here.
This will help us secure funding for broadcasting/live PPV, set design, staff, etc."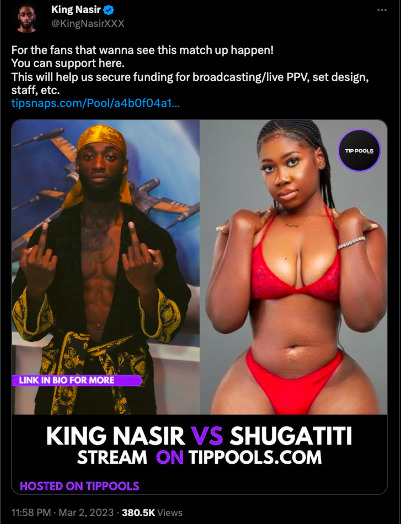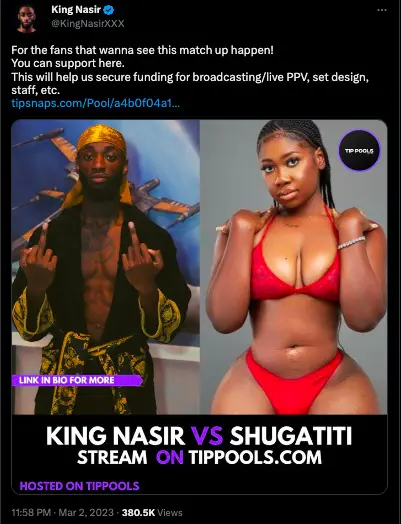 King Nasir and Shugatiti have been trending on the internet for the past 3 days after the adult movie star challenged the Ghanaian socialite to a s3x bout.
Although the duo hasn't officially agreed to make the most anticipated s3x encounter of all time became reality but looking at their conversation on social media, the 'dream' might materialize.
READ ALSO: VIDEO: I'm the best rapper in the country at the moment, I see the others as my babies" – Ypee brags